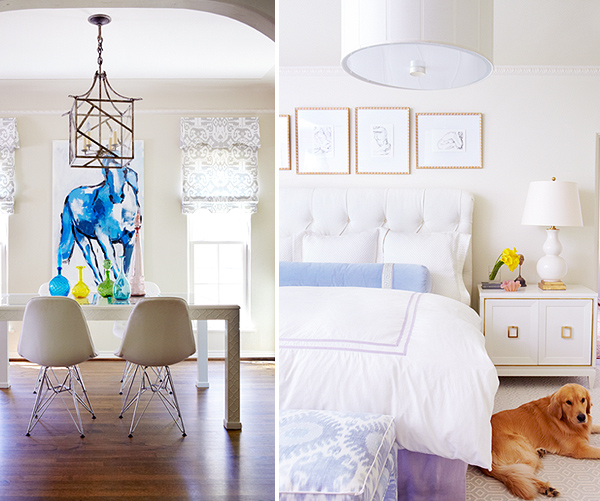 But don't confuse practicality with predictability. The house teems with femininity, and wonderful—and unusual—surprises abound. Take the rabble of porcelain butterflies that she found at Scott + Cooner. Collins chose to have them installed on her kitchen stove vent hood. "The artist, Jennifer Prichard, and her husband live in Austin, but they work all over the world, installing beautiful pieces that make you smile," she says.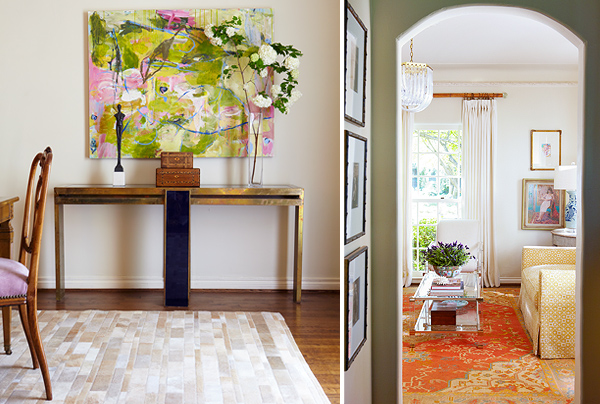 Art has always been important to Collins. She minored in art history at UT, and her travels for work have her constantly on the lookout for new pieces. "We like to go to Santa Fe and Scottsdale. Whenever we travel, we reach out to the local artists in that town," Collins says. "We go to Paris and see a lot of different shows. We buy old paintings, too, and those are often the more decorative pieces." At the moment, she is loving the work of Tom Lawson, a professor at the University of Virginia. She also collects pieces by former Cistercian priest Father Damian. "His things come up every year at auction. He did such beautiful drawings, and I've gotten a few of his recently that I love." But her favorite artist is Rachel Welty, who shows in New York and Boston. "Her pieces are so fun. She takes things that you throw away, like fruit stickers and twisty ties, and she does the most creative things with them," Collins says. "She must have OCD because of her attention to detail."
Unfortunately, her home has only so many walls for art. That's where Blue Print comes in. The store, which opened in 2010, is full of pieces that Collins and her team find while shopping for clients. "It gives us an avenue to present art," Collins says. "And the store is always changing. It doesn't get stagnant."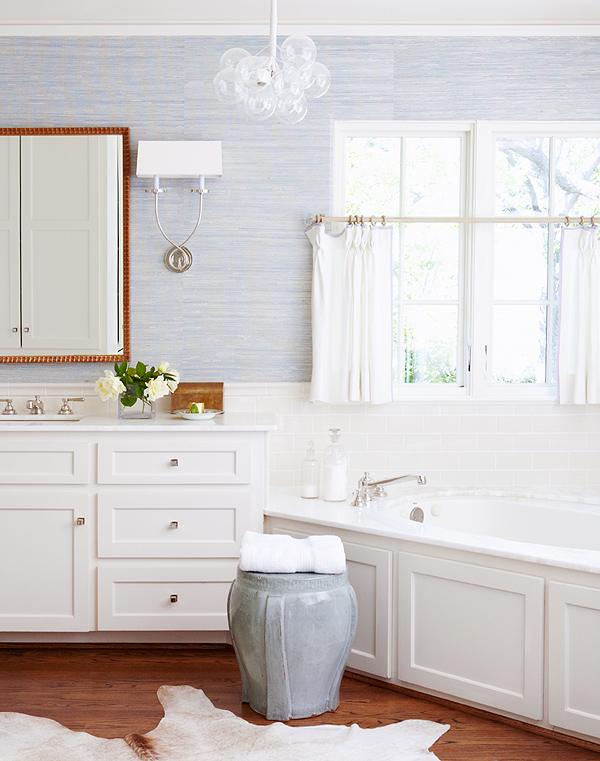 And so, too, the neighborhood has changed. "My brother lives here now. It's lots of fun. We're raising our kids together," she says. The neighbors have also become extended family. "It's an open-door policy. We all know where everyone's eggs are."
Get our weekly recap
Brings new meaning to the phrase Sunday Funday. No spam, ever.