The Gold Standard on Turtle Creek
An art collector holds court in her treasure-filled apartment at the Gold Crest.
When a sophisticated empty-nester decided to move from her large family home in Greenway Parks 15 years ago, she knew exactly where she wanted to relocate: the Gold Crest on Turtle Creek Boulevard. The building is certainly not the newest or tallest high-rise in Dallas—or on Turtle Creek, for that matter. It is, however, home to some of the most priceless art collections in the city outside museum walls. Perhaps just as important, it was also home to many of her good friends: socialite Betty Blake, Alan Mays, attorney Bill Jordan, and Mireille Pillsbury (who was the long-time wife of the now deceased curator of the Kimbell, Edmund Pillsbury). Architect George Dahl designed the building in 1945—a fact that was of particular significance to the avid art collector (who asked that we not use her name). She has long been a board trustee of the American Academy in Rome, which each year chooses a mere 36 scholars in art, music, and archeology for the prestigious Rome prize. George Dahl was one of the first winners of the award. So the planets were aligned. She was meant to live there, thanks in part to Bill Jordan. He'd taken a large apartment and was able to subdivide it for her.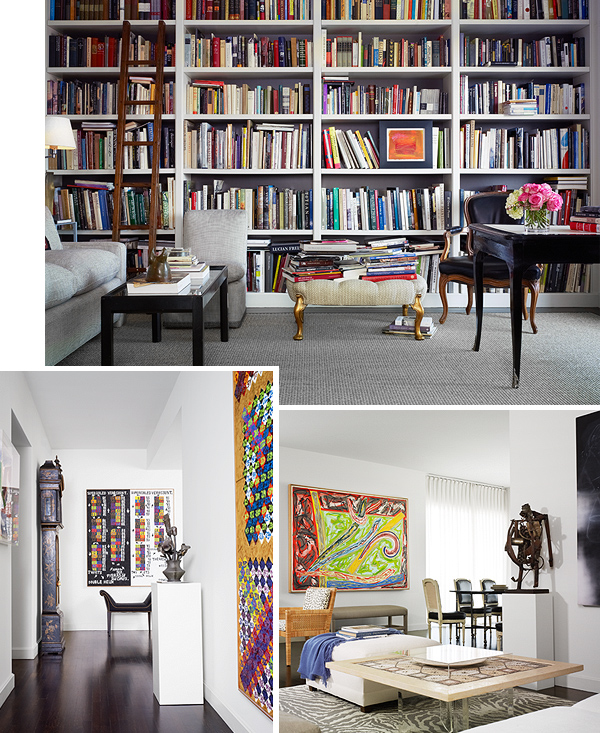 Obviously, downsizing from a sprawling house to a 2,500-square-foot apartment presented some challenges, but she now has a space that perfectly fits her needs. Patrick McElwee helped create an efficient floor plan, adding bookshelves for her many books, converting a third bedroom to a study, and generally customizing the space for a single person. She brought in designer Joseph Minton to work on the interiors. He re-covered existing sofas and chairs. Some notable furnishings that made the move are a pair of chairs in the living room, an original Billy Baldwin slipper chair in the library, and a painted cube table. Much of the furniture is actually art; she uses a mosaic floor tile taken from a 3rd-century Turkish church as a coffee table, for example. And some items are borrowed. Years ago, friend Betty Blake loaned the homeowner a 1930s ottoman, which now sits laden with books in the study. Plenty of new items came in, too. Joe selected rugs and created a cozy, feminine retreat in her bedroom.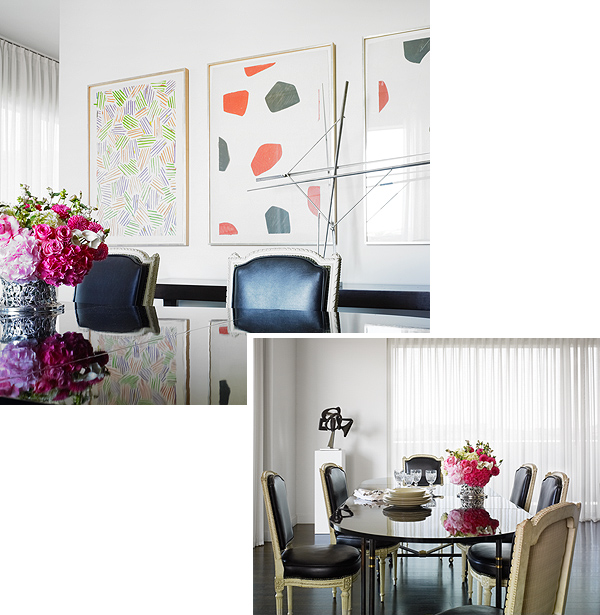 The owner knew she wanted to use her 18th-century French dining chairs—a gift from her father. However, she lacked the perfect table. In her deliberate and knowledgeable way, she began searching. On one of her hunts, she spotted an original 1930s Maison Jansen table in a gallery on Madison Avenue in New York City. She immediately called her antiques dealer and asked him to find her one. By the time she moved into the Gold Crest, the table had been purchased at auction and appeared in her dining room. And, sure enough, it is the perfect companion to her chairs.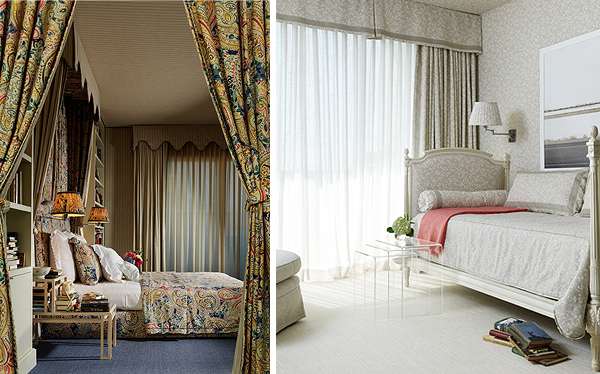 Although the furniture is comfortable and elegant—and the upholstery, draperies, and wall coverings are neutral—books, fine art, and sculpture are the stars of the show in this apartment. The owner is an avid reader and art collector. Her hundreds of books aren't for display only. They are stacked randomly on the floor and on tables and ottomans, very likely just picked up and perused for a quick reference. The scope of books is vast—covering art, culture, and history. Her interests are varied; she is a woman who remains curious and eager to learn about the people, places, and things that have helped shape history. For example, the Caravaggio exhibit recently at the Kimbell Art Museum prompted her to read a biography of the Italian Renaissance artist.
The homeowner has lived in Dallas since graduating from Smith College. Although her search for art often takes place on her extensive travels, she also frequently buys at local galleries such as Talley Dunn, Barry Whistler, and Conduit Gallery. She began seriously collecting art in the 1960s. During that time, her late husband and Margaret McDermott were working to merge the Dallas Museum of Contemporary Art and Dallas Museum of Fine Art into one entity in Fair Park. "We were all young and passionate about the emerging art scene in Dallas. It was a grassroots effort with us all sitting around on the floor with our great plans," she says. "Margaret would frequently bring casseroles for our supper. It seemed a bit different then—more personal, because we all felt so strongly about growing the arts in Dallas."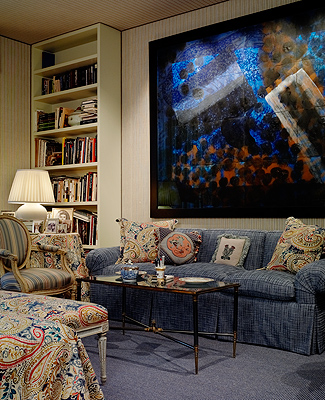 The owner is a great supporter of the local arts scene. She is passionate about the Dallas Symphony Orchestra and particularly fond of the Fort Worth Opera. In fact, she met Joe Minton while serving on the board of the Fort Worth Modern Art Museum. And on any given Saturday at Highland Park's Cafe Pacific, you can find her, along with Joe, Betty Blake, antiques dealer Betty Gertz, and Christie's vice president Capera Ryan discussing the design and art landscape of our city. Her greatest hope? "That young knowledgeable patrons in Dallas will foster the growth of the Arts District, get more involved with time and money, and really support the arts like previous benefactors have done."
Styled by Jenny O'Connor | Flowers by Chris Whanger