Jessica McIntyre Opens Shop
Find the shiny, pretty things in her Arlington boutique.
Tucked in a breezeway between two buildings in downtown Arlington, designer Jessica McIntyre's boutique may be a little hard to find, but we urge you to press on. You'll be rewarded with sharply edited vignettes arranged with cool accessories (think Tory Burch) and McIntyre's collection of wood-and-glass collectibles that make the semi-industrial space feel like a stylist's secret garden. "One of my goals was to create a unique vibe by collecting one-of-a-kind pieces," McIntyre says. "Any time I travel, I discover great finds that can be brought back to the shop."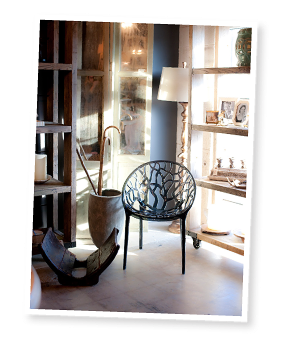 Her efforts keep the space feeling eclectic and fresh. Ram skulls join bronze lotus flower vessels, while chandeliers and velvet upholstery create glamour.
McIntyre received her undergraduate degrees from the University of Oklahoma and a master's in lighting design from Parsons. After stints with Craig Roberts Associates and The Lighting Practice, she launched Jessica McIntyre Interiors. But she always dreamed of opening a retail shop of her own. "On every vacation, I would visit boutique design shops to take notes," she says. So why Arlington? "It's a great central location for client meetings and a good base for project installations," she explains.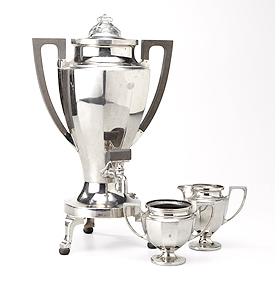 new collection   |   Fossil finds!
Fossil hits the estate sales so you don't have to.
You probably know Fossil for its lines of watches, jewelry, handbags, and clothing. But you probably didn't know that the good people are hitting Canton, estate sales, and garage sales to create a curated collection of one-of-a-kind things you can buy online. Fossil Finds actually started in 2009, but due to its success, it has gotten larger each season. "We're on the lookout all the time," Neely Thomas, concept designer for the Fossil Brand Team, says. "It comes from everywhere." And it's not the leap you may think it is. "Vintage is our core," she explains.