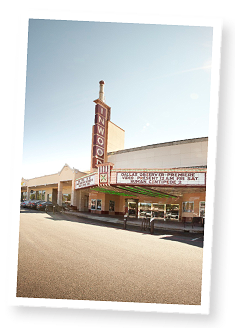 One wonders if residents Kay Bailey Hutchison and Don Henley ever walk to the street that divides their properties to talk politics. No doubt, the Bluffview ambience would take the edge off even those potentially heated encounters. The vision began in the mid-1920s, when John P. Stevens (who also developed Oak Cliff's Stevens Park) bought 215 acres of dairy farmland. Stevens turned the farm into one-acre lots, creating the "Bluffview feel" many locals describe today. The curves of the old pastures are now reflected in the winding streets of the neighborhood, which does, indeed, sit on a bluff. Building here boomed in the '20s, '30s, and '40s. And now it booms again, attracting modern architects who are drawn to the environment.
Population: About 500 families live within the core of Bluffview.

Location: Generally, Northwest Highway to Lovers Lane, Inwood to Midway roads

Average home price: $2.5 million (with homes ranging from $1 million to $10 million)

Average lot size: Most are close to an acre at least.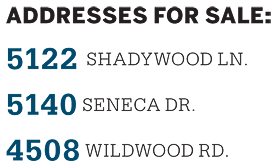 Where to go:
Residents spend time at Inwood Village, specifically enjoying the Inwood Theatre and Lounge (and are grateful to Mark Cuban for saving it). Eden Restaurant & Pastries is a low-key, small restaurant, and Neighborhood Services is popular with those who want to kick it up a notch. Celebration Restaurant is another favorite, as is its Saturday morning farmers' market. Bluffview Park is a local gathering place around 5 pm, and there's an informal dog get-together Saturday mornings for those in the know. Fireside Pies and Lover's Pizza & Pasta (the best New York City pizza in Dallas, says transplanted New Yorker and longtime Bluffview resident Deborah Alcala) are also local hot spots. Many bank at Inwood Bank, where the tellers know their customers' names.
Why Bluffview:
Homes here are not ostentatious. Real estate agent Doug Newby cites three reasons people choose Bluffview — it's the closest estate neighborhood to the Park Cities and downtown; it's proximal to the private school corridor (Hockaday, St. Mark's, ESD, Greenhill, Jesuit, and Ursuline); and people love the relaxed feel of the topography, terrain, and trees. "The original boundaries of townships and farms followed creeks and farms and natural boundaries," Newby says. "Now the neighborhoods have been reformatted in more geometrically precise boundaries, determined by major thoroughfares. But the streets and public areas are less finished here. The country estates and country cottages were intended to be just that." These days, neighbors gather for book and garden clubs and the crime watch group's annual picnic and the Fourth of July neighborhood parade. Alcala's 1,500-square-foot house was built in the 1930s and was the first house on Midway Road. Midway used to dead-end into a quarry. These days? "It's like a little country road," she says.
Get the AtHome Newsletter
Enjoy Dallas' best trends, hot properties, and tips from local designers to help you nest in style delivered weekly.