Folks on Strait Lane take care of their yards. Or, rather, their landscapers—who are on retainer here—do. Gardeners drive from house to house in golf carts. Green grass grows in the winter. Palm trees abound. But every neighborhood—even Preston Hollow—has one resident who strays from the norm. Maybe the grass is an inch or two too high. Perhaps an unkempt curb needs edging or the trees could use a pruning.
"I just like the symphony of the whole thing. I'm in God's world when I'm out here."

David Litman
Neighbors might unkindly accuse David Litman of all that and more. But David actually might care more about his yard—and the impact it has on the natural order of things—than anyone else on the block. He has built a personal nature reserve in the middle of Preston Hollow, complete with coyotes and red-tailed hawks.
David, wife Malia, and their children moved to Strait Lane from East Dallas 11 years ago. David founded Hotels.com in 1991 and wanted a shorter commute to the headquarters. Their dream house sits on a 3.5-acre lot, so one of their first initiatives was to hire a landscape architect. David had visions of native grasses and trees. The landscaper was thinking more along the lines of begonias and geraniums. "That wasn't what I wanted," he says. "He wanted to make it North Dallas. I wanted to make it country." Unsurprisingly, the relationship ended. David began doing his own research and learned more about native grasses and plants.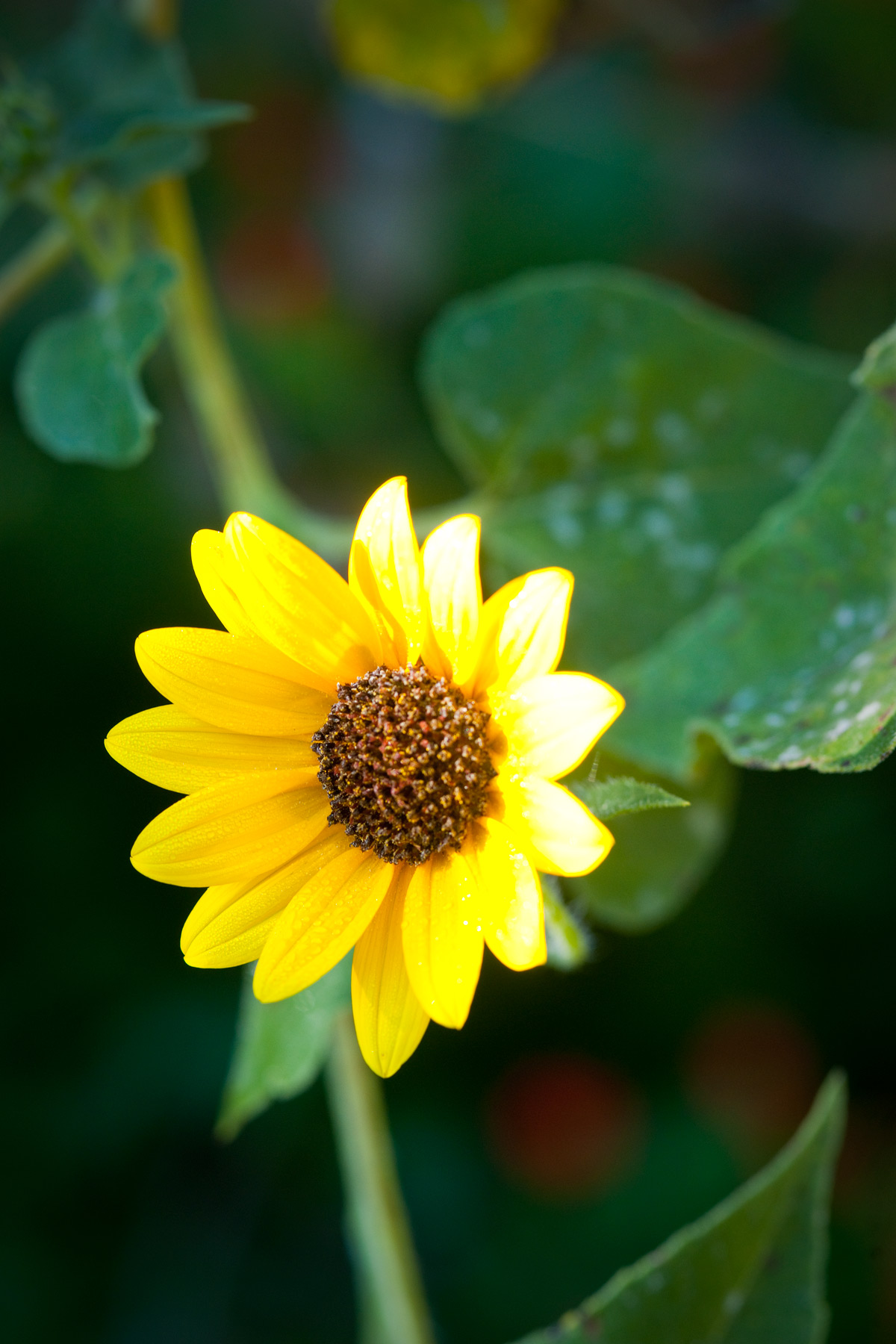 The result is a place that feels more East Texas than Preston Hollow. "I just like the symphony of the whole thing," David says, eyeing one of the two nearby ponds. "I'm in God's world when I'm out here." He even won over Malia. "David is much more extreme in his attitude," she explains. She says the harshest chemical used to treat the yard is 20 percent solution vinegar.
Not everyone is a fan of the clumps of Indian grass and switch grass and other varieties of grasses and weeds that fill in the gaps. Some don't see the genius of the small red petals of the crossvine, the brilliant yellow bloom of the goldenrod, the pinkish horn flower of the trumpet vine. All of which are native to Texas, by the way. They've had a hired gun show up with a lawn mower—a neighbor had sent him over, assuming that the Litmans had fallen on hard times.
On another occasion Malia received a disturbing call from her son about a sledgehammer-wielding trespasser. It was a representative of the city code department hammering in a sign that cited their yard for noncompliance. After a couple of phone calls by David, he proved that everything growing was native to Texas, and the complaint was dropped. Once it established that the "offenders" were wildflowers such as bluebonnets, Indian blanket, and lemon mint, the city praised the Litmans for not contributing to the inordinate levels of water consumption of many of their neighbors. 
For David, his yard isn't about getting a reaction—whether positive or negative. He is wholly devoted to the idea of using native plants. He's also chairman of the board of Audubon Texas, whose mission is "to conserve and restore natural ecosystems, focusing on birds, other wildlife, and their habitats for the benefit of humanity." The group's most lauded projects in North Texas include the Trinity River Audubon Center and the Dogwood Canyon Audubon Center.   
Funny that what's celebrated as visionary near the Trinity is viewed as unsightly near Inwood. But David doesn't see the difference. "Why can't Texas just look like Texas?" he asks.
David keeps busy with his latest venture, GetARoom.com, which he and a partner founded five years ago. And although his home is a peaceful retreat from business, he and wife Malia get some pretty wild visitors. A family of coyotes once lived near the creek behind their property. A bobcat has come for an extended stay. Sharp-shinned hawks made a pit stop in a group of trees during their Southern migration. Goldfinches and yellow warblers are also frequents guests, and a family of ducks once made their home in the swimming pool. Thousands of monarch butterflies also pop by every autumn on the way to Mexico. 
Get our weekly recap
Brings new meaning to the phrase Sunday Funday. No spam, ever.