Happy 10th Birthday, D Home!
Our anniversary gave us the chance to revisit Dallas' most beautiful houses.
Ten years ago, I thought I was old. I was on the verge of turning 30, and I was panicked. I didn't know what I wanted to be when I grew up. Unlike my Baylor brethren, I wasn't married, and I was fairly certain that if I didn't have a ring on my finger by my 30th birthday, I would be forced to don a scarlet letter. (Instead of an "A" for "adultery," I would obviously sport an "S" for "spinster.") Little did I know that the next 10 years of my life would bring all kinds of excitement: travel, new friends, a new career, and adventures galore. Life really does get better with age. (My mother would counter that I don't yet have a husband, but we'll save that for another column.)
In the spirit of aging gracefully, in this issue, we celebrate D Home's 10th anniversary. We've spent the last month or so going through every issue, and it's been fun to look back. Sure, we've had missteps (why did we ever write about cell phone etiquette?), but it's rather astounding to see how many beautiful homes we've had in our pages. You can check out our favorite rooms from the last 10 years. But don't worry, friends. We're not all about resting on our laurels. We have a whole new look. After all, every aging Dallas beauty has a little work done every few years.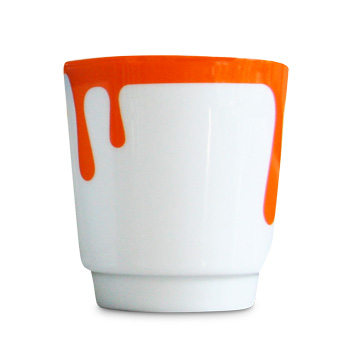 In our new Out & About section, you'll find the perfect bench, party tips from noted event planner Tom Addis, shopping news, and a chair that one staffer said reminded him of the "crown of thorns worn by Christ." (You'll have to see it to believe it.) We have the scoop on shopping in Santa Fe. We have added D Home Services—a resource guide for everything from plumbing and landscaping needs to painters and cleaning services. And we invited ourselves to Todd Fiscus and Rob Dailey's glamorous Oak Cliff retreat ("The Kings of Kessler Park"), so that we could share it with you. Not only do we take you behind closed doors, we also get the scoop on how Rob and Todd really met. From there, we head to Bluffview for a tour of the sleek home of Emily Corrigan. The great architecture mixed with interiors designed by Emily Summers will make you happy. Because that's what it's all about—aging with grace and happiness.