Meet the Dallas Craft Masters
There's no such thing as a lost art. Sometimes it just takes a little while to find it. We hit the pavement to uncover Dallas four artists who prefer to do things old-school.
Ken Brown
Ken Brown has been doing calligraphy for almost 40 years. He fell in love with it back in college when as an architecture major he took a calligraphy class and had a letter forms assignment. "I thought it was the coolest thing I'd ever done in my life," he says. He took it up full time in the 1970s, and since then, in addition to creating the standard invites and place cards, he's taught classes. He had a television show—yes, about calligraphy—on PBS. And now he specializes in engraving everything from perfume bottles and picture frames to glasses and wine bottles with the help of a dental drill.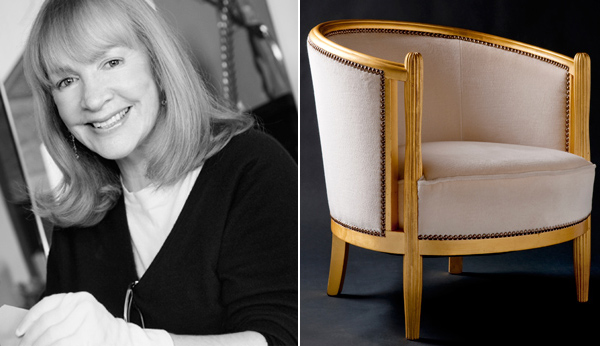 Kathleen Allen
Gilding is one of the more painstakingly precise art forms out there, and Kathleen Allen fell into it by accident on a business trip to New York City. It was there that she discovered a design school that specializes in ancient finishing techniques. "I always knew I wanted a trade to stand out," Allen says. She decided on Venetian plaster. But somewhere along the way, gilding became her thing. Her craft involves taking the thinnest sheets of pure 22- or 24-karat yellow or white gold and brushing it on an object with a tiny brush. A simple lamp can take two to three days to finish; larger, more intricate items take much longer. No matter the task, Allen's work always meets the gold standard.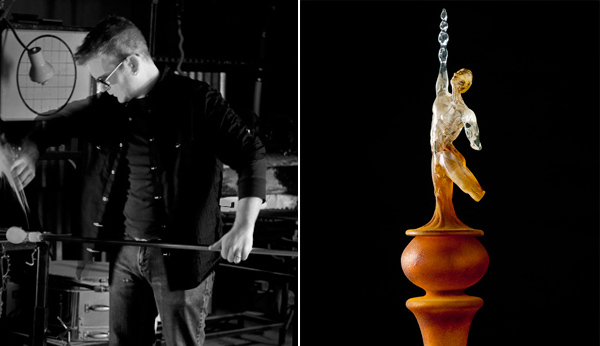 Aaron Tate
If you've ever wondered how to fulfill your glassblowing needs, wonder no more. Aaron Tate recently arrived in Dallas with a stellar pedigree and a reputation as an art glass magician. Before moving here, he was the head gaffer at the Seattle Glassblowing Studio and the starter for artist Dale Chihuly's famed Persian and Sea Forms. (For those unfamiliar with the world of glassblowing, you'll have to trust us: that's a big deal.) Tate is known for his skill in a variety of areas—he can blow, sculpt, and cast glass. Now he and design partner Catherine Miller are developing a custom lighting collection that features classic shapes with glass bubbles in dreamy colors.
Juanluis Gonzalez
As a kid, Juanluis Gonzalez was always breaking glass and shattering wood to make sculptures in his garage. He also painted wild murals on the walls of his home—much to his mother's dismay.  "My family still thinks I'm clinically insane," Gonzalez says with a laugh. Now his sculpture is a sight to behold. In his Irving studio he fuses sheet metal and copper and creates pieces with a remarkable range of size, shape, and content. "I like to apply different laws of physics to my work and explore relativity between objects," Gonzalez says. His newest project: water features. He calls them functional sculpture under the name of Aqua Forms.