Expect the Unexpected at We Are 1976
This quirky Dallas gift shop on Henderson Avenue is like a toy store for grown-ups.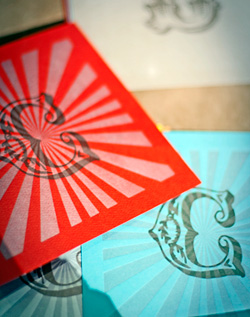 Looking for a toy store for grown-ups? Take a drive on Henderson Avenue and pop into We Are 1976. While the shop may not make you 34 years younger, it might make you feel like you've been transported  onto the pages of a comic book.
Owners Vynsie, Jully, and Derek Law are all about having fun. And the trio is sort of related: Vynsie and Derek are brother and sister; Jully used to be married to Derek. But they have more than their last name in common—they share the same young-at-heart vision that made the gift store possible. Named for the year in which Vynsie and Jully were born, We Are 1976 features an eclectic assortment of rare books, jewelry, home accessories, and collectible toys from places such as Tokyo, San Francisco, Chicago, and, of course, Dallas. In fact, they love local designers so much that they've dedicated an area of gallery space to the work of area artists. "We look for items that aren't mass produced, things that have a story behind them," Vynsie says. If you're in the market for ridiculously cool merchandise, this is your one-stop shop. Bonus: you can expect a visit with Nine, a 7-month-old bullmastiff who comes to work every day. "People love him," Vynsie says. Sorry, kids. He's not for sale.
Knock on Wood

The goods at the Wooden House have a story to tell.

When Steven Brooks caught wind that a fabulous spot on Henderson Avenue had opened up, he closed his wholesale business in California and headed directly to Dallas to set up shop. "I think Henderson will be huge in a couple years," Brooks says. His new store, The Wooden House, offers wooden accent furniture and unique home accessories at affordable prices. Here you'll find a variety of styles ranging from classic American to French country. Because all pieces are handmade and imported directly from India or Indonesia, they all come with a story. Think armoires made from reclaimed Indian farmhouse doors. "My goal is to impact as many homes as possible by offering a variety of items at different price points," Brooks says. "We're all about value."