Dallas Style Icon Derrill Osborn Shares his Favorite Things
The former Neiman Marcus men's fashion maven dicusses his love for everything from the Ritz in Paris to Dr Pepper.
The Ritz in Paris: I'm mad about the Ritz. It's the last of an era. Coco Chanel lived there, and Hemingway loved it. The bar is sensational and their afternoon tea rivals some of the best in England. It's the place to be, be seen, and stay.
Villa d'Este: I love this place because it's in an obscure city and right on Lake Como. For 25 years, I've spent two weeks vacationing there each year, and it became a home to me. I also love the privacy.
Anderson Sheppard suits: They are handmade, and they have a particular look I adore.
Linen Sheets: They have a certain feel in winter and summer. They are made of a pure and natural fiber, as opposed to most sheets you find today. They are worth the investment because they wear well throughout time.
Neiman Marcus: It's my favorite store, of course. Any business that can survive for 100 years is a store you have to lift your hat to.
Local Chefs: I adore Stephan Pyles and Dean Fearing. Any kitchen they're in at any moment leads to a wonderful dining experience.
Jeeves books by P.G. Wodehouse: Wodehouse's English vocabulary is so overwhelming, you need to have a dictionary beside you while you're reading.
Martinis: I like to have a martini once in a while. I like vodka and a lot of olives.
Dr Pepper: I really enjoy a Dr Pepper. I used to pour peanuts into them when I was younger. It's so good.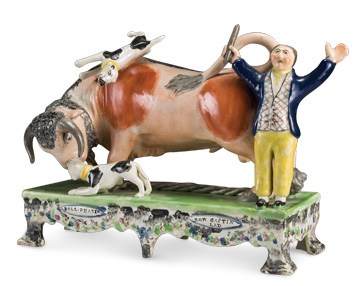 Dallas Auction Gallery: The people at the Dallas Auction Gallery are professionals. Having worked with Stanley Marcus, if you can find people who cross their I's and dot their T's, you just love them.
Hermès: I love many things about Hermès. The saddles, the equine items, the ashtrays for cigars. They are the only ones who still carry Napoleon's white silk formal scarf with the bees.
Boutonnieres: I always wear a flower. It separates the men from the boys. All of my jackets have a keeper for the stem. I generally get the flowers at
Tom Thumb.
Red and Green: My entire house is red and green. Someone once said, "Red and green requires much in between." I like that. It's also delightful at Christmastime.
Old Spice: I'm a fourth-generation wearer of Old Spice. It's a family thing for me. It's one of the only recognizable scents out there.