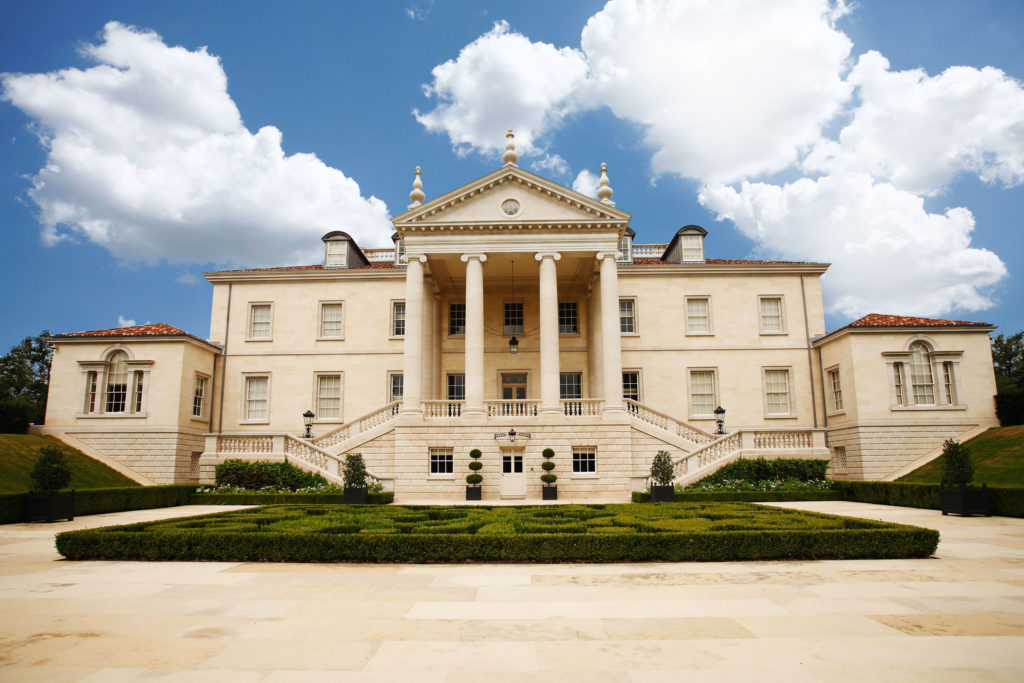 The 10 Most Beautiful Homes in Dallas 2008
Our list can be summed up in two words. Curb appeal.
We asked more than 30 of our favorite people around town to name their favorite house—everyone from interior designers such as Sherry Hayslip and Betty Lou Phillips and real estate agents like Ebby Halliday and Dave Perry-Miller to "celebrities" such as Dallas Morning News columnist Alan Peppard and actress Stephanie March. The catch: we were interested in exterior only. We had no desire to scale 10-foot walls, and never mind the adage that it's what's on the inside that counts. We don't care a whit about that. For our list, dear readers, it's only the outside that counts.
All housing information is from dallascad.org or verified by homeowner.
---
4800 Preston Road
Why we chose it: Every time we drive by, we want to stop and gaze at this mansion. We don't dare, though, as it is all too likely that doing so will cause a 10-car pile-up on Preston Road. "This house is pure perfection, with wonderful views of the creek. Dallas is lucky to have it," antiques dealer Betty Gertz says. Her friend and colleague Joseph Minton agrees. "It's a perfect example of Palladian architecture—wonderfully scaled," he says. "It will be better in 25 years, more beautiful in 50 years, and stunning in 100 years."
6803 Lakewood Blvd.
Why we chose it: A few of us were in the car checking out the action on Lakewood Boulevard. We kept saying, "That's pretty." But we knew we'd found a winner when two of us gasped "Ohhh!" and editor Peggy Levinson almost drove into a parked car.
4245 Armstrong Pkwy.
Why we chose it: A list of the most beautiful homes in town has to include a house on Armstrong Parkway. It just does. And choosing the right one was difficult, but this French château-style manse called to us. Maybe it was the limestone walls and slate roof. More likely, it was the proportion. As Sherry Hayslip says, "A beautiful house must fit on the lot and be in context with the street and the landscaping. This is a perfect example."
5911 Glendora Ave.
Why we chose it: Even if you're not a fan of modern, there's no way you can deny the importance—and the impact—of this house. Doubt us? Go check it out. It was built in tandem with another house next door. When you see it in context, you'll wonder why we didn't publish them both. We're still debating that call.
718 Kessler Lake Drive
Why we chose it: Dallas is full of mid-century moderns, and we thought it important to include that style. Here's the problem: while everyone agrees on their cool factor, most mid-century moderns are not what you'd call "beautiful." This Kessler Lake treasure is an exception. It's also one of the few houses on our list that affords you a view of the back—including the space-age floating veranda.
5611 Swiss Ave.
Why we chose it: We had a million Swiss Avenue suggestions. And though there are a ton of beauties—what's with all the pink on the exteriors, by the way?—we knew we'd found a winner when we happened upon this one.
4616 St. John's Drive
Why we chose it: While we would certainly never knock the whole Tuscan-villa architecture thing, this stunning example of Italian Renaissance is rather refreshing, and the award-winning formal gardens by Lamberts add to the "wow" factor. Honestly, this is the type of house that is usually walled away from inquiring eyes. Lucky for you, it's not.
1177 Laussane Ave
Why we chose it: Upon seeing it, we were momentarily transported to Malibu. And then the 100-degree heat kicked in, and we came to our senses. There is nothing about this 6,358-square-foot Kessler Park mansion we would change. Sure, under ordinary conditions, we would make fun of the lions. But take it from us, there's nothing funny going on here—this is one seriously beautiful house.
2706 Turtle Creek Circle
Why we chose it: Tucked away off of Blackburn Avenue, Turtle Creek Circle is lined with beautiful homes. By the light of day, this house certainly stands out. But when night falls, it transforms into a museum. Drive by slowly (or—better yet—take a stroll) and marvel at the owner's incredible art collection, visible from the street, that complements the aesthetics of the architecture.
5243 Park Lane
Why we chose it: Even if we didn't know that this house was published in Town and Country and Time Magazine in 1958, we would have chosen it. There's something Zen-like about this place. As Doug Newby puts it, "It's a home that's actually restful for your eyes." That sentiment makes sense when you're standing in front of the house.