From D CEO May 2023
Subscribe
I recently found myself staring at an hourglass, watching the sand fall grain by grain. Once the sand filled the bottom, I flipped it. As I did so, it hit me: the hourglass is a perfect metaphor for what's happening with Dallas-Fort Worth's experience economy—and one local trailblazer in sports-centric "eatertainment" (an entertainment venue with food and beverage offerings) is flipping things around for the first time. 
The experience economy ignited in the 1990s when companies noticed that consumers were spending a higher allotment of money on experiences versus things. Over the last 30 years, companies have built billion-dollar enterprises through melding sports and technology with entertainment and food and beverage. Throughout DFW there is a bounty of such concepts; but without the foundational sport itself, the venues wouldn't exist. Without golf, there is no Topgolf, no Drive Shack. Without pickleball, there is no Chicken N Pickle. Without baseball, there is no BatBox. Without soccer, there is no Toca Social. Sports are, and always have been, the upper vessel funneling its sand (purpose, objectives, principles, and innovations) into the hourglass' lower vessel—the experience economy. 
Meet the Players:
In 2022, Dallas-based Topgolf reported $1.5 billion in revenue. Acquired by Callaway in 2021 for $2.6 billion in stock, Topgolf already accounts for 39 percent of the company's total revenue—and Topgolf CEO Artie Starrs expects to account for most of the portfolio's revenue within the next several years. But the trickle-down effect that Topgolf had on traditional golf is the groundbreaking flip of the hourglass.
In 2022, Callaway stated that 10 percent of all golfers in the U.S. started playing golf because of Topgolf. According to the National Golf Foundation, 25.6 million Americans played traditional golf at least once in 2022. That means that more than 2.5 million of those golfers got their start at Topgolf. 
And Topgolf is just scratching the surface. It currently has 78 venues operating across the U.S., with a goal of opening at least 11 venues per year for the foreseeable future. Each venue, Starrs says, opens the door to 300,000 unique Topgolfers. According to the NGF, 75 percent of non-golfers who visit Topgolf say they're interested in on-course golf. "The economic impact we drive for local communities allows the golf courses to be viable and thriving," Starrs says.
In 2020, Drive Shack Inc.—which logged approximate revenue of $325 million in 2022—moved its headquarters from New York to Dallas and opened its flagship 21-and-up mini golf concept Puttery in The Colony. "DFW is filled with people spending more money on experiences versus things," says former CEO Hana Khouri—who left her post as the company's CEO at the start of May. At Drive Shack venues, Khouri says that fewer than 10 percent of customers are avid golfers. But with 54 owned, managed, or leased golf courses under DSI's American Golf brand—which claimed 84 percent the company's 2021 revenue—the hourglass flip influences in-house growth. "[Drive Shack Inc.] is in a period where it is seeing more entertainment golfers than traditional golfers—and that gap is widening—but [Drive Shack] is working to get those entertainment golfers over to its courses," she says. 
Experiential retail expert Larry Leon, a partner with RetailUnion, believes Dallas is the breeding ground for eatertainment venues—and the tech that powers these venues is only advancing. "If concepts want to grow into markets like Houston, San Antonio, Austin, and El Paso, Dallas is the no-brainer starting point," he says. "The computer power behind these concepts is only going to grow—and it will lead to very novel, interesting, fresh concepts."
Add the 'Topgolf of soccer' Toca Social—which raised $100 million as of 2022—to the list of companies using Dallas as its U.S. launching pad. The European concept, which uses immersive, gamified screens for games like target practice and penalty kick competitions, will open in the Dallas Design District in 2023 and create up to 175 local jobs. Mexico-based BatBox, an eatertainment concept built around baseball simulators, also is opening its first U.S. location in North Texas by the start of 2024.
"We needed a state with inexpensive land, and it wasn't even a long discussion on where we should go first," BatBox Founder Jose Vargas says. "Dallas was a no-brainer."
Chicken N Pickle, a pickleball court and restaurant venue leveraging the boom of pickleball in the U.S., is finding success in DFW with its highest performing venue being Grapevine. "When we launched in 2016, most of my days were spent explaining to people what pickleball even was," says Kelli Alldredge, a managing partner who oversees DFW locations and openings. But now, there are an estimated 36.5 million pickleball players in America—up from 2.8 million when Chicken N Pickle opened its first location. "We were a trailblazer," she says.
Historically, most people have been drawn to sports by watching them on television. For today's consumers, the entry point and—even re-entry point—is no longer through observation. It's through immersion and gamification.
"Our venues make the game accessible, and it allows people who thought they'd never swing a bat again the chance to do just that," says Vargas of BatBox. Starrs doubles down, saying, "If venues can provide their customers with euphoria—like Topgolf does when customers hit the perfect shot—it significantly increases the chances they'll fall in love with whatever sport it is that they're playing."  
Get the D CEO Newsletter
Stay up to speed on DFW's fast-moving business community with weekly news reports, interviews, and insights.
Author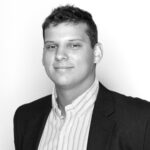 Ben Swanger is the managing editor for D CEO, the business title for D Magazine. Ben manages the Dallas 500, monthly…