The sexual revolution was just beginning to peak when The Village opened in 1968. The sprawling, 21-and-up, singles-only apartment complex nestled between Skillman, Greenville, Lovers Lane, and Northwest Highway, was the place to be in the '70s and '80s for recent college grads and young professionals. "No community was more vibrant or desirable," says Larry Good, GFF's retired founding principal.
The original 14 multifamily neighborhoods—each of which have their own name, like The Corners, The Gate, The Chase, and The Meadow—were built between 1968 and 1986. But in 1988, things changed when the federal government banned adult-only complexes (excluding those for seniors) with the Fair Housing Amendments Act of 1988. Children moved in, and some thought The Village was ruined forever. Spoiler alert: it wasn't.
The Village has revived its sex appeal in a big way—this time with striking architecture and resort-style amenities. Under an ownership group that includes Lincoln Property Co.'s founder Mack Pogue and an institutional partner, developer Phoenix Property Co. began constructing the project's 1.1 million-square-foot Village Town Center in November of 2017 and completed it four years later. The multimillion-dollar upgrade defines a new age for the rite-of-passage community: luxurious, alluring, amenity-rich living.
The new Town Center is why I was compelled to become a villager last summer. Fresh out of college and a newlywed, I was apartment shopping in Dallas when my father advised me to check out The Village; he lived in its Corners neighborhood from 1989 to 1991. He gave me a warning, however. "At the New Year's party at the country club reigning in 1991, your mother was overserved free champagne," my dad told me. "As soon as she walked outside when we were leaving, she passed out cold. I carried her home from the country club all the way to my Corners apartment before she woke back up."
"We were the only bar where you could drink by the glass since we were a private club back in those times," explains John Horan, now CEO of The Village and former Lincoln Property Co. executive. Connectivity is what brought the vintage villagers together then—and it is still what brings current villagers together today.
A total of 330 new luxe apartments and townhomes (The Drey) were added to the Town Center, capping out at $5,500 a month for a two-bed, two-bath, 1,300-square-foot unit. Several restaurants, including Meridian (D Magazine's Restaurant of the Year in 2021), modern Mexican restaurant La Mina, Mediterranean food and wine bar Anise, and sports bar Over Under, headline the square's new dining options.
The Village Golf Club (which boasts an 18-hole putting green, two golf simulators, and a bar), a 50-key boutique hotel The Drey, a two-story, 32,000-square-foot gym, a revamped country club, dozens of retail spaces that feature dog grooming, a salon, and more, all make main street, and the entire Village, more than just a place to live. "The Village is the anchor for that part of Dallas," says Greg Willett, a longtime multifamily market analyst and first vice president of research for Institutional Property Advisors. "The new enhancements have significantly extended the property's lifespan."
Aaron Vampran, senior director of development for Phoenix Property Co., says that lifespan is 50 years. And the Town Center is not even fully built out. "There will be a continuation of development that will take place over several years," Vampran says. "We have a masterplan that has concepts in place, but it doesn't yet say that we will do X, Y, or Z."
In terms of the financial value of the asset, which boasts just under 11,000 residents in 7,300 apartments, Willett can't precisely quantify The Village, but says "the value is so much bigger than everything else in DFW. There's not another cluster of apartment product, controlled by one company, that approaches The Village."
The Village predates Uptown's explosion into a mixed-use neighborhood that boasts high-value, high-rise multifamily assets. But in the 1990s, when Uptown began to evolve into a leading live-work-play district in Dallas, Lincoln Property Co. responded with a plan in the early 2000s to enhance The Village—the building blocks that led to today's iteration of the asset. "Uptown's development into an entertainment district with exclusive products could have made life very challenging on The Village, but they adapted the property," Willett says. "The diversification of price points within The Village's units, the adaptation of technology, and increased operational efficiencies is what kept The Village competitive."
GFF was approached to complete a study in the early 2000's for the redesign proposed by LPC. "Mack Pogue (the co-founder of Lincoln Property Co.) approached me with the idea that The Village needed to be torn down and rebuilt, phase by phase," Good says. The units LPC built through the 1970s became small and outdated, and rent prices failed to correlate with the land value. Outside of the Town Center area, The Village added the Northbridge apartments in 2001, Westside in 2005, Dakota in 2008, and Upper East Side in 2014.
With new units attracting new tenants, the plan evolved to create a Town Center where the original golf course and country club were situated. "What we envisioned was high-rise living, more mixed-use facilities, and quality restaurants," Good says. "So, we tried to set the stage for what could happen over time, and it was always intended to be a 15-year or 20-year plan to get all that done."
Mark Cuban's Animal House
Leon Backes' Village Routine
Kit Sawers Swipes Right
Dallas Mavericks owner Mark Cuban migrated to The Village in 1982 after some coaxing from one of his friends. He called a three-bedroom apartment in The Hill home—alongside five roommates. Split six ways, rent was $125 each, and Cuban didn't even have a bed or dresser. He stacked his clothes in one of the corners and slept on the floor. "It was a living hell hole, but so much fun," Cuban says. He got a job as a bartender at the legendary Dallas nightclub Elan's on Greenville Ave. to pay for rent. One random day, a fellow roommate of Cuban's who collected the rent from the group, skipped town with the $750 fortune. That was the last the group ever saw of him. Cuban says what he loved most about The Village was the party scene. "We used to get everyone in The Hill to pitch in so we could buy a keg to share," he remembers. "Those parties got bigger and bigger and led to us renting out a warehouse in Deep Ellum to throw parties there. That venture led to our friend Jeff Swaney opening Club Clearview, which helped kick off clubs being opened in Deep Ellum." 

In the summer of 1980, Leon Backes, now president and founder of Provident Realty Advisors, loaded up his stripped-down orange Volkswagen Rabbit (sans air conditioning) and moved from Houston to The Corners. His new job with Coldwell Banker Commercial (now CBRE) paid him $800 a month. It was enough to cover his $300 rent for his one-bedroom apartment—which played host to a part-time roommate that popped in and out and slept on an air mattress in the living room. As a villager, Backes balanced a simple routine while making his way up the commercial real estate ladder. "It was pool parties on the weekends, the country club on Thursday night for the live band, going to every happy hour with free food, and a six-mile run around the Village capped off with loaded nachos and a beer at the country club," he says.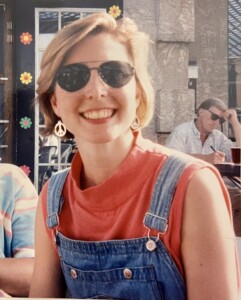 As the president of Klyde Warren Park, Kit Sawers recently captained the expansion of its Children's Park. Several decades prior to taking the helm of the 5.2-acre urban green space, Sawers lived at The Village from 1990 to 1991 in the shadows of The Village's raging party days. The scene at the time was much different than the 1970s and early 80s, she says. "It was a calmer place when I lived there. I moved into The Village because of convenience, and I thought the country club was cool—but admittedly I never set foot in it after my tour." The party location shifted, due in part to Mark Cuban, from The Village to Deep Ellum. While living at The Village Lakes—where she split a $900 rent bill with a roommate—Sawers attended SMU law school. And when not busy with studies, she moseyed on over from her apartment to Club Dada in Deep Ellum to party where a Grateful Dead cover band performed. "That was a Saturday night ritual," she says. "It was swiping right before swiping right was a thing." 
In December 2005, the baton was passed to California-based Vita, a boutique planning and landscape architecture studio. Executed by former Vita executive Vampran, who is now with Phoenix Property Co., Vita's masterplan for the entire Village, including the Town Center, was completed in 2008. "What Pogue wanted to create was something unique for The Village—not to take Uptown and put it in The Village," Vampran says. "For Uptown residents, life is more about a singular experience, whereas The Village creates social programs to bring people together."
Horan, who has been involved with residential management of The Village portfolio for just over 25 years and is a current villager, advised from the perspective of a resident. "As the new development was in the design phase, it was important to provide a voice for the residents to ensure that the future amenities were unparalleled," Horan says. Vita's final masterplan reflected that vision.
Dallas-based HKS, which has designed many multi-use projects around the globe, was tapped to be the lead architect for The Village Town Center. In Dallas, one of its most recent projects is The Union, a vertical mixed-use development connecting Downtown and Uptown. But unlike other multifamily projects the firm has worked on, the team approached The Village expansion in a different way. "We overlayed resort planning with a focus on leisure, combined with the natural environment to create a community that can be enjoyed," says Kirk Teske, principal, executive vice president, and global sector director of place at HKS.
High-rise living was pitched, but that never came to fruition. Vita's 2008 design accompanied by a 2014 plan drawn up by HKS is what came to life. "The typical residential product is really discouraging me," Teske says. "The Texas wrap is what's become ubiquitous around here, which is a parking garage that's wrapped with residential units and then there's no land leftover for any kind of amenities. But our design was to leverage the space between the buildings, the mature trees in the area, and a modern, fresh architectural design uncommon to the region."
The common residential build has become flat—we see it across the entire North Texas region. "There's no articulation to the façade," Teske adds. "But we combined many different residential topologies to the design."
What makes it all work, Teske says, is the two-level, 1,200-spot underground parking garage. "I am always amazed that when I go to a good resort there are thousands of people there, but the number of visible cars could not prove that. We leveraged the topography—and refused to scrape it flat—to make it all happen," Teske says.
The Town Center's interiors is where Kellie Sirna's Dallas-based Studio 11 Design found its place in The Village Town Center. Sirna, founder and principal, led the interior design of the quaint coffee shop Buzz & Bustle, two-story sports bar Over Under, and Roundhouse, the property's food hall, which houses a bar and seven dining options. "When designing these spaces," Sirna says, "we started by diving deep into a couple of questions: What is the history of The Village? And what will The Village be moving forward?"
Buzz & Bustle features a vintage vibe with exposed pipes, a retro, reclaimed rug, a hand-painted mural, and a classic bookshelf with a sliding ladder. Over Under is a minimalist sports bar with hidden easter eggs throughout the venue, such as old DFW high school yearbooks and repurposed basketball court flooring. The Roundhouse food hall hosts many personalities under one roof with warm wood tones and neutral backdrops.
Sirna, who has worked with clients like Marriott, Hilton, Hyatt, Caesars Entertainment, Starwood, Thompson, and more, says she wanted to design The Village's venues in a way that balanced exclusivity to The Village residents with inclusivity to the greater Dallas community. "After all, The Village has turned into a destination," she says. "The residents themselves are the sales team for The Village—they're the ones inviting people in, telling them to stay at The Drey hotel, and bringing in the revenue."
During the nearly 20-year lifecycle of development, approximately 100 consultants, architects, engineers, designers, vendors, and more helped bring The Village Town Center to life.
Today, there are 17 distinct apartment complexes (and 30 swimming pools) within The Village's four city blocks. The value of the asset—which employs about 650 people—rests in the sheer size and location of the project. "If you were to decide what's the most prestigious block of 300 to 400 units in Dallas are, you're not going to pick The Village," Willett says. "But if you put all The Village properties together, it's the trophy asset of Dallas."
The Village is not finished developing the prize asset. It owns entitlements to 12,360 units, which would expand the project's current unit footprint by nearly 70 percent. Within the 1.1 million-square-foot town square, is 200,000 square feet of commercial space. The Village has entitlements to triple that to 600,000 square feet.
"In 2014, we went to the city and asked to get rid of all the interior boundaries and look at The Village as a whole and give us the flexibility to distribute products in land usage anywhere within our own boundary to be responsive," Vampran says. "Those zoning classifications were written many, many years ago and it wasn't responsive to today's product. So, we asked for a variation of heights to fit our masterplan with a goal of maximizing open space and being green."
The Town Center's tallest building is the 5-story Drey Hotel (95 feet), but The Village has zoning permits to build as high as 160 feet. Throughout the life of The Village, just four communities have been redeveloped: Upper East Side, Northbridge, Dakota, and Westside—all on the northern boundary of the development's 307 acres. In the coming years, "Every other property (also excluding The Drey) is up for redevelopment," Vampran says. "They will be complete teardowns and rebuilds in the same footprint." There is no specific timeline for redevelopment; Vampran says construction will begin when the market seeks a response.
"In the future, every residential product type will have great amenities and spaces ranging from garden style to high-rise living," Horan says.
On the nonresidential side, Vampran has dreamed up several plans for the additional 400,000 square feet of commercial space. "We could build anything from an office tower to a movie theater; we're exploring office space, food, beverage, or more retail spaces," he says. "But lately, we've been talking about adding more office space. Our core business is multifamily, so most people activate the town square during the evenings, nights, and weekends. But office space would help activate the space during the middle of the day, as well."
Although details are still being defined for The Village's next steps, connectivity is at the center of each decision for the community. "At typical apartments, residents are not engaged or given opportunities to be drawn out, meet their neighbors, or be a part of something larger—be a part of a community," Vampran says.
It's 6:30 p.m. as I try to put a bow on this story. I'm grilling fajitas on my porch and thinking about how to end it. A neighbor walks by and says, "It smells good!" Past generations of villagers might (hazily) remember the parties. For me, it will be about the little things that make this place feel like home. The fajitas tasted pretty good, too.
---
Did you live at the Village and have stories to share? We'd love to hear from you! Email [email protected] or comment on this post.
Get the D CEO Newsletter
Stay up to speed on DFW's fast-moving business community with weekly news reports, interviews, and insights.
Author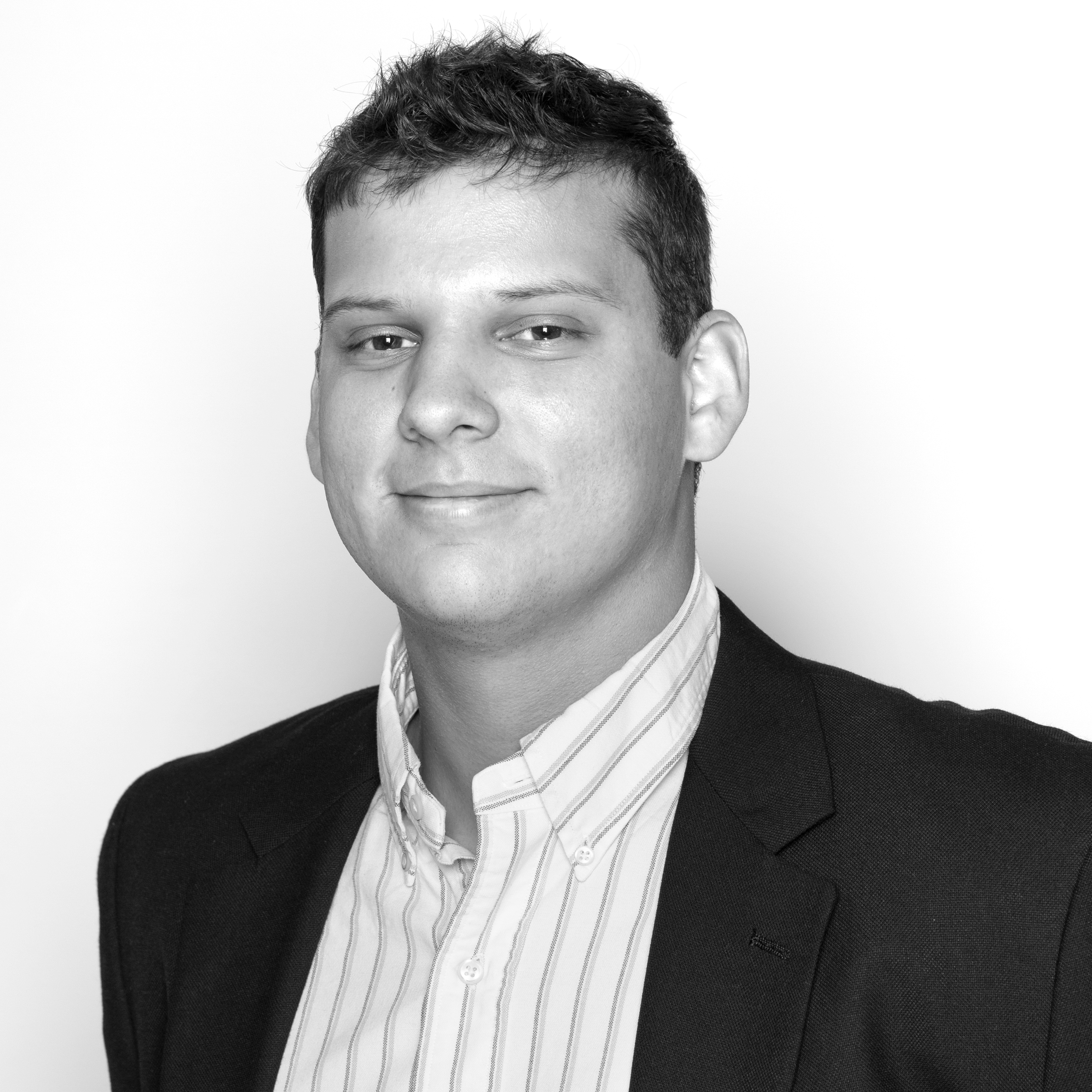 Ben Swanger is the managing editor for D CEO, the business title for D Magazine. Ben manages the Dallas 500, monthly…