I was only a few steps into Deep Vellum before I bumped into a table with one of my favorite author's latest books on it.
I had not read it but had been meaning to; after I finished perusing the store, I picked it up to purchase. As I opened the pages to thumb through the colorful hardback, I saw it was a signed copy. What were the chances?
Finding a signed copy from one of my favorite authors was a serendipitous moment. But behind the scenes, Deep Vellum and its CEO Will Evans have been working for years to make these moments happen. The independent publishing house and bookstore is in Deep Ellum, an area known for its embrace of the arts since the days of Blind Lemon Jefferson. The shop is busy, compact, and full of energy—much like Evans himself. For nearly a decade, he has been grinding to create something from nothing. Along the way, he is doing more; he is sparking a literary movement in Dallas.
North Carolina native Evans founded Deep Vellum Publishing in 2013, when Dallas had no independent shops selling new books. Along with publishing, the organization operates the bookstore and programs events. From 2018 to 2022, its budget increased by 2,000 percent. Last year, Deep Vellum sales cracked $1 million. It has published more than 1,000 books in 70 languages by authors from 100 countries and every continent except Antarctica. Evans says it has more books in translation than any other publisher in history.  
With a background that includes tour managing a rock band and a master's degree in Russian culture, Evans was introduced to literature translation in grad school at Duke University when he asked a professor about a Russian novel he wanted to read. She told him to translate it himself. Although he was intimidated, he forged ahead.
He began to look for a place to publish the book and found some disheartening stats. Fewer than 3 percent of the books published in the U.S. are translated from other languages, and only one-tenth of a percent are new translations, estimates show. Soon after, he read a blog that said if you care about the lack of translated works in the world, start your own press. Without experience in the industry, Evans set out to give himself an education. First, he found a mentor named Chad Post, who ran a translated literature press in Rochester, New York. Post taught him how to budget, how to apply for grants, where to print the books, and how to discover new authors. He also studied up on the industry, reading multiple books about publishing. When he moved to Dallas in 2012 due to his wife's role as an attorney with Vinson & Elkins, Evans quickly saw potential in DFW. "No one was publishing books and building an entire literary community, to connect all the dots between amazing things that existed," he says. "So, I founded Deep Vellum."
The name is an homage to its neighborhood and the history of publishing. Vellum is a prepared animal skin or membrane that the ancient Greek philosophers used as paper. The Gutenberg Bible, the first major book printed using mass-produced movable type in Europe, was bound in vellum. "It ties us into the entire history of publishing as an industry, which is beautiful," Evans says.
His aim was two-pronged: bring international voices to the English language and publish Texas authors. Because the organization sought to publish lesser-known writers from around the world, Evans felt the nonprofit model would allow it to seek funding via donors and grants to fill in the holes in the budget when book sales weren't enough. That helped Deep Vellum bring new voices to American readers. "That was the mission," he says. "It was about creating these conversations between people that wouldn't happen otherwise."
'I guess I was a little crazy.'
From a traditional startup perspective, Deep Vellum may not have made much sense. All the major publishers were on the East Coast, and Dallas lacked independent bookstores when Deep Vellum was first founded. A focus on niche translated works also meant a limited market. But what Evans lacked in business experience he made up for in energy and passion. Like all great entrepreneurs, Evans trusted his vision, enthusiasm, and instinct, and it worked.
Armed with just an idea, Evans met with everyone he could. Local authors, literary organizations, professors, and potential donors shared his dream for Deep Vellum and the city's need for an independent book publisher and bookstore. Award-winning Dallas author Ben Fountain is one of Evans' biggest supporters but remembers the seeds of doubt during their first meeting at a restaurant in North Dallas. "Will explained his vision," Fountain says. "He struck me as a great believer in his project. I said, 'Look, I think you're crazy. I wish you luck and all success, but it's going to be an uphill battle.'"
A few meetings ended with individuals telling Evans to call him in two years when he needed another job. Of course, he never made that call. "I wonder what it would be like to start a business and people don't tell you you're crazy. It'd be a real joy," he jokes. "But I guess I was a little crazy. I didn't get an MBA, but I don't think it takes an MBA to be an entrepreneur."
From the start, Evans did it all, taking on leadership of operations, artistic direction, and focused on the literary side. He leaned into Dallas' reputation as a can-do, pro-business city. He set out to spread the word about this organization that would serve as the missing link in the artistic community, unique in its connection between the hyperlocal and the international. In this pursuit, what some would consider challenges ended up being opportunities. The lack of a literary industry meant there was room for local growth. The dearth of existing funding meant that there were donors out there who were ready to support the literary arts. DFW is one of the most philanthropic cities in the U.S., and its entrepreneurial spirit and relatively egalitarian business community made it easy for Evans to connect with donors and supporters. "The thing I love about Dallas is that you can get a meeting with anybody," Evans says.
For five years, Evans didn't take a salary. He says he was fortunate that his wife Meriwether's job was able to support the family. She encouraged him to pursue his dreams, even without funding. His vision began to gain traction, and in 2015, Deep Vellum moved into digs on Commerce Street. In 2019, Deep Vellum received its first significant donation, a $100,000 gift from a California donor. This allowed Evans to put himself on the payroll, hire additional staff, and have the confidence to reach out to more authors and translators. "This is real," Evans said to himself at the time. Over the years, the space has hosted 600 events, from book signings and launch parties to one-person plays and stand-up comedy.
One early event epitomized the unity of the international and local. Deep Vellum helped arrange a book club meeting between women who lived near Bachman Lake, many of whom were working-class women from Northern Mexico. They were joined by Carmen Boullosa, a Mexican author of the first book Deep Vellum ever published, who discussed her book about the borderland, Texas: The Great Theft. "These things don't just happen," Evans says. "This author never would meet these women in her daily life in Mexico City. It is important to read things in translation to see yourself through someone else's eyes. A book about where we live but written from a different perspective teaches us a lot about ourselves."
Like many entrepreneurs, Evans wore multiple hats in the early days. He was the editor, marketing director, development director, sales director, publicist, and bookstore manager. The organization didn't add its first employee to the payroll until 2019 but is now up to a dozen employees who do everything from manage the store to make decisions about which works to publish. Evans says the company will add three or four new full-time and three or four new part-time positions this year. "If things can adapt and change based on who's working, that's beautiful," he says. "Deep Vellum isn't called Will Evans Books on purpose. It's very much a team effort."
'Don't talk about it. Be about it.'
In March of 2022, Deep Vellum published a book set in occupied Eastern Ukraine by the country's most famous author. The publishing deal with Deep Vellum was signed in 2020, and the book was written in 2018, but several weeks after being published in English, Russia launched a full-scale invasion of Ukraine, making Grey Bees more poignant than ever. It has been the fastest-selling book in the history of Deep Vellum—20,000 copies in paperback, ebook, and audiobook in its first nine months. Deep Vellum has reprinted the work five times. A sixth print is at the printer as of this writing for an additional 10,000 paperback copies. "How would you read this book if we didn't publish it?" Evans asks.
He doesn't choose works solely based on their ability to fly off the shelves but sees inherent value in presenting unique and diverse voices telling stories that English readers would not experience if it were not for Deep Vellum.
Evans is working in the space between the behemoths of publishing. More than 80 percent of all books are published by five publishing houses, all with East Coast U.S. headquarters. They own the entire distribution chain and occupy the front tables of every national bookstore chain. Deep Vellum looks to fill in the gaps of what is missing, raising money via grants and donations along the way.
Acquisitions have played a major role in the growth of the organization, too, giving Deep Vellum a critical mass of titles to make it more sustainable. In 2019, Deep Vellum bought two small publishing houses in Austin and Los Angeles that focused on translated and experimental works. In 2020, Deep Vellum bought Illinois-based Dalkey Archive Press, one of the leaders in translated publishing, with more than 1,000 works from 50 different languages, Nobel Prize and National Book Award winners among them.
"I refuse to live in a city and sit here and kvetch about the way I wish it could be. If I want to see a change, I have to be the change."
Evans' 10-year plan has gone according to schedule. These days the organization has more trouble picking between all the authors and translators pitching to them rather than finding someone to take a chance on a new publisher. The organization celebrates its first decade in April, when it will kick off plans for a storytelling center meant to be the beating heart of Dallas' literary scene (see sidebar). In 2022, Evans was nominated by Fountain and inducted into the Texas Institute of Letters in recognition of his work.
"He's living proof that if you want something, you just keep pushing, pushing, pushing," Fountain says. "You keep pushing for something until somebody makes you stop, and nobody has made Will stop." 
Among his tattoos is one of North Carolina, with the state's motto just below: "Esse quam videri," which means "To be, rather than to seem." Evans has his own translation that he lives by on his way to building Dallas' literary scene. "'Don't talk about it, be about it.' That's what guides me," he says. "I refuse to live in a city and sit here and kvetch about the way I wish it could be. If I want to see a change, I have to be the change."
As Evans talks, he rolls up his sleeves to reveal several tattoos beneath a Great Trinity Forest sweatshirt. He has an energy emitting from his body as if he is a bit uncomfortable sitting still. In the challenging industry of book publishing, he wants to keep moving and growing. Looking ahead, he plans to continue publishing unique works and move into children's and young adult books, exposing young people to diverse voices and teaching them about the world. He also aims to move Deep Vellum from small nonprofit to institution, giving it permanence and longevity that will outlast him.
Big D Reads
The citywide initiative resurrected a hard-to-find work that dives into the history of racism in Dallas.
2022 was the most prolific year in Deep Vellum's history. It included publishing and giving away 30,000 copies of The Accommodation by North Texas journalist Jim Schutze through the Big D Reads program. The initiative was launched in collaboration with D Magazine Partners, Communities Foundation of Texas, and more than 50 other community organizations. The book had been out of print for more than 30 years and was difficult to get, but it provided a critical perspective for those who wanted to understand Dallas and the city's history of institutional racism. The initiative also included conversations with the author and civil rights leaders and an engaging discussion about the role of faith communities shaping Dallas' future that included a Ku Klux Klan hood, slave shackles, and a variety of perspectives on the issue of race and faith in Dallas. Big D Reads is exactly the sort of scene Evans seeks to create. When an entire city takes part in a conversation about its history, fueled by a work written by a local author, that is the sort of momentum and impact that he sees as the potential for an organization like Deep Vellum. Evans says there were more than 100 Big D Reads events during September and October. "That wasn't just a book; that was a movement," says Sanderia Faye Smith, assistant professor at SMU and executive director of the Dallas Literary Festival. "It got people who would not have ever come together to discuss topics that have been dormant for years. Dallas was given an opportunity to learn more about itself."
Think Globally, Publish Locally
A look at a few recently published works from Deep Vellum that are helping to raise the profile of the Dallas nonprofit and making waves in the literary world.
Grey Bees portrays conflict through eyes of a beekeeper from Ukrainian author Andrey Kurkov and translated by University of Tulsa professor Boris Dralyuk. The book secured a front-page review in the New York Times Book Review.  
Named best book of the year by many publications, Solenoid is by Romanian author Mircea Cărtărescu and translated by UT-Dallas professor Sean Cotter. It is a philosophical work based on Cărtărescu's role as a high school teacher. 
By local writer Jane Saginaw, Because the World is Round is a tale about world travel and growth told by a teenage Saginaw. The author is a former trial lawyer and regional administrator of the U.S. Environmental Protection Agency.
Get the D CEO Newsletter
Stay up to speed on DFW's fast-moving business community with weekly news reports, interviews, and insights.
Author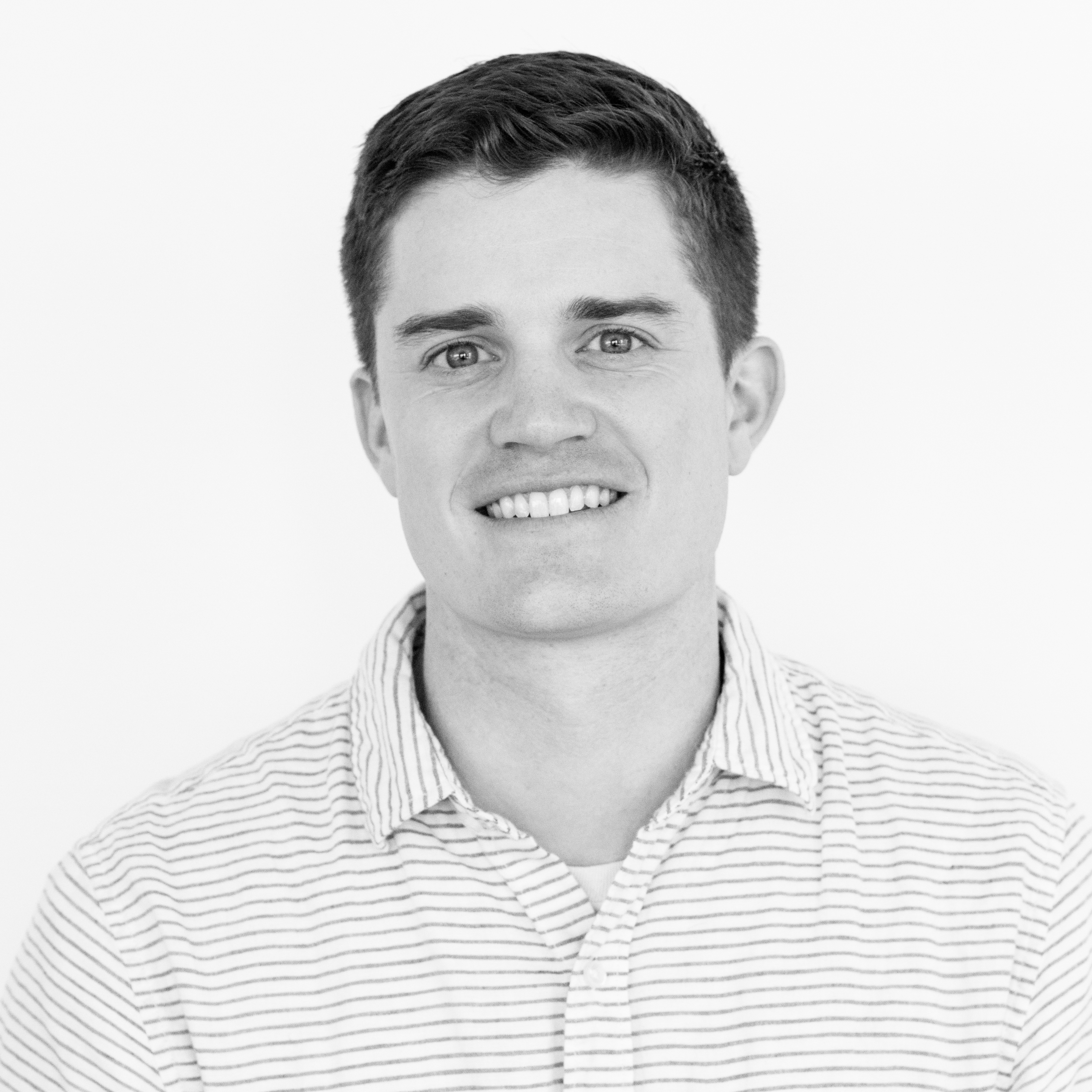 Will is the senior editor for D CEO magazine and the editor of D CEO Healthcare. He's written about healthcare…