Christian Rodriguez reached the athletic pinnacle, playing in the National Football League for the Indianapolis Colts under Head Coach Tony Dungy. But the president and COO of Charles Schwab Premier Bank muddled through an unsteady childhood to make it there.
After being born in New York, Rodriguez lived with his grandparents in the Dominican Republic for the first six years of his life. He then moved in with his mother in the U.S., but when Rodriguez was 12, she was sentenced to 27 years in prison for drug trafficking. He remembers thinking at the time, "My mom is supposed to be around 100 percent of the time, how can I possibly rely on someone else?"
As a result, Rodriguez—who's father has been out of the picture his entire life—was off to military school where he spent his seventh grade school year. In eighth grade, he moved to Mesquite where he lived with his aunt, then in ninth grade he lived with his uncle. Both stints ended in being kicked out.
"I pushed my limits," he says. "If my curfew was 12, I would stay out until 12:15. I was good at sports and good at school and thought I could cut corners. I was not mature enough to understand that there were people trying to take care of me, but my defense mechanism was to push those people away."
Rodriguez did not have a stable roof his entire sophomore year. "There were no more doors to knock on," he says. He bounced from couch to couch staying with different people and friends in his life and he reached a point where he thought the only way of escape was going back to the Dominican Republic. "I had family there and I really thought that was my next step in life," he says.
But after his sophomore year, a stabilizing influence emerged in the form of his head football coach, Mark Elam who heard about Rodriguez's situation through the community. "He told me, 'I see something in you and I think you have a chance to do well in school and even get a football scholarship,'" Rodriguez says. "And that was the first time anyone said that to me."
Elam adopted the teenager and the two agreed that Rodriguez would live with him and his wife for two years. "I didn't think one of the doors in my life would be living with my head football coach, but I really needed some stability in my life at that time," Rodriguez says. "I never had a person in my life walk me through how to connect the dots in my life in order for me to go down a successful path—until now."
Under Elam's guidance, Rodriguez found structure. But it didn't always come easy. "Being a person of color and living with a White family, we had adjustments to make, and we would definitely get looks," he says. "From Coach and his family, though, I never felt that that was going to be an issue or a problem. They were there to support me and they were there to be as helpful as they could be in everything that was going on."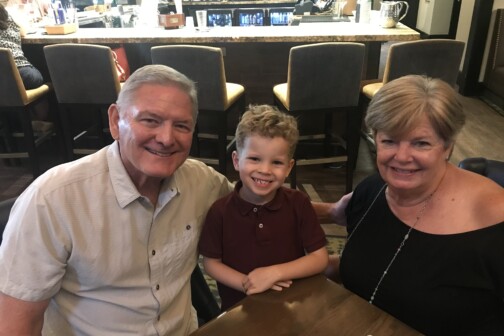 Rodriguez went on to earn a football scholarship to Texas A&M University, however after his first year he considered transferring to Stanford. "Coach Elam sat me down and told me, 'You chose A&M for a reason; you made a commitment. You need to go through with that commitment and follow it through. This is a tough time right now, but once you get past this tough time you'll be able to really enjoy what you're doing and really see this through.' And, sure enough, it was fantastic advice. I took his advice. I stuck it through. I ended up being a starter for Texas A&M and I ended up winning a conference championship. There's so many examples of him just giving me a tutelage of knowledge.
"Coach Elam taught me that if you think like a champion, and act like a champion you can become a champion—and I still carry that mindset with me today in executive leadership," Rodriguez says.
Following his graduation from Texas A&M, in 2002, Rodriguez signed with the Indianapolis Colts as an undrafted free agent. "I got to see what true leadership was under Tony Dungy," he says. "The first lesson I learned from him was to set realistic expectations for your organization.
"I remember our first true team meeting with offense, defense, special teams—everybody during training camp that we had there—and one of the first things that came out of his mouth was he said, 'Our goal is to go 10-6 this year.' And that really blew me away because I had never ever, from the time I was in 8th grade until I graduated college, started the season saying we're going to lose X amount of games. I always started the season saying our goal is to try to do everything that we can to win every game that we have an opportunity to play in. But when he said that it really resonated with me because he was doing a fantastic job of truly setting and managing our team's expectations.
"Like he could have easily come up there and said, 'Hey, our goal is to go 16-0, but what he said is, "Listen, if we go 10-6, that means that we probably have a chance to win the division. But if we don't win the division, that normally means that you make the playoffs and might get at least one home playoff game.' I'll never forget that.
"So that's something that I try to do as a leader is say, 'Listen, I want us to all make the most money. I want us all to hit our sales records. I want us to roll out all the products and be as compliant and governance, and all those other things as we can. But the reality of the situation is that's not going to happen. So, how are we going to deal with the setbacks? How are we going to go about our business? There are pitfalls and there are things that we're going to stub our toe on, but it's more of how you move forward.'"
The other lesson Coach Dungy taught Rodriguez was: "As a leader you must do more listening, do more understanding, try to break down barriers for the people that you work for, and servant lead. That's Coach Dungy in a nutshell and that's something that I've tried to incorporate. I'm not perfect, but as a servant leader my role is to try to knock down whatever obstacles I can for the leaders I work with," Rodriguez says.
Rodriguez's NFL career came to an end after an injury in the Colts' third preseason game in 2002. But, looking ahead for Rodriguez's role within Charles Schwab Premier Bank, the executive is most excited about the continued integration of TD Ameritrade and Charles Schwab—the two merged in 2019. "We have over $7 trillion in assets between the two," he says. "These two coming together will really be a catalyst and leader in financial services."
Get the D CEO Newsletter
Stay up to speed on DFW's fast-moving business community with weekly news reports, interviews, and insights.
Author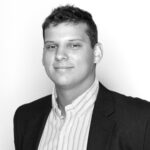 Ben Swanger is the managing editor for D CEO, the business title for D Magazine. Ben manages the Dallas 500, monthly…