Dr. Karen Duncan describes the last three years at JPS Health Network with two words: "roller coaster." She was appointed the chief operating officer of Tarrant County's safety net health system on the eve of the pandemic in January 2020. By the end of 2021, she was promoted to president and CEO—becoming the first woman and first Black person to lead the network.
Duncan's new role came with major adjustments. "The biggest learning curve for me was to begin understanding the external environment at the national, state, and local level," she says. Duncan immediately began to increase interaction with the public, dealing with public health and policy and community needs, all while remaining focused on employee and patient experience within the health network.
At the helm of JPS, which was founded in 1877, Duncan oversees an extensive system of 25 clinics and a flagship hospital in Fort Worth's Medical District with 582 beds and more than 1.7 million annual patient visits. JPS was recently named the best hospital in the country by Washington Monthly for its quality care and access to the community. Duncan, who began her career as a pediatrician (see sidebar), arrived in Fort Worth after leadership posts with public hospital systems in Atlanta and Chicago. Most of her roles have been in safety net systems, which provide healthcare for individuals regardless of their insurance status or ability to pay.
As a woman who came of age amid desegregation and the expansion of women's rights, Duncan says she feels right at home at JPS, working mostly with uninsured patients to help expand healthcare access for the underserved. "I've grown up through times in which you had to fight for where you are at," Duncan says. "I have developed the skills that allow me to sit at the table with others and be a part of a more inclusive environment."
In Chicago, Duncan says she learned how to work with strong worker unions, but in Texas, her focus is on how public policy impacts the care provided in health systems. Politics have impacted issues like Medicaid expansion in Texas, and one of Duncan's top challenges has been understanding how entities outside the hospital affect the care provided within it.
Although she has only been with the system for three years, Duncan says she has found a silver lining of the pandemic in how it broke down walls between the silos among the hospital systems and forced her to fortify stronger relationships within the healthcare community. "We had to depend on others to have things move as quickly as they needed to," she says.
The question now is how to reset, Duncan says. As hospital operations return to normal and the pandemic becomes less of an issue, JPS and other health systems are looking at what they want to keep from the changes made because of COVID-19. Increased telehealth with home monitoring of heart failure and diabetes patients are both pandemic-era shifts that Duncan feels will continue to have an impact on JPS.
Looking ahead, healthcare worker shortages are top of mind, especially given the explosive growth in North Texas that has put the health system's capacity and diverse patient populations to the test. "I would love to see all of the hospital systems coming together and partnering to figure out what the needs are in Tarrant County so that we become more of an integrated health system," she says.
Get the D CEO Newsletter
Stay up to speed on DFW's fast-moving business community with weekly news reports, interviews, and insights.
Author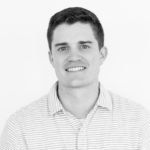 Will is the senior editor for D CEO magazine and the editor of D CEO Healthcare. He's written about healthcare…