Anyone who has been in rehab therapycan speak to its effectiveness—and tedium. That's a challenge Veena Somareddy set out to tackle. She co-founded Neuro Rehab VR in 2017 to bring virtual and augmented reality into the physical therapy space, giving patients engaging virtual experiences that recreate the neural pathways and allow their bodies to relearn how to do what they need to do.
Her "a-ha!" moment came while working at the Neurological Recovery Center in Fort Worth, when a rehab patient's positive reaction to her first virtual reality app told her she was on to something big. Somareddy saw how the immersive environment motivated the patient, and she decided to make it her full-time focus.
Compliance with rehab is often low when patients are released from working with a therapist because they are given an unengaging list of exercises on a piece of paper. At Neuro Rehab VR, patients use virtual reality headsets to go through the motions of everything from grocery shopping to dodging cannonballs.
A native of Bangalore, India, Somareddy came to the U.S. for graduate school at The University of Texas at Dallas, where she studied game and interactive design and VR medical solutions. As an immigrant and woman of color, she is no stranger to feeling like an outsider and dismantling others' expectations of her. While on the fundraising trail, she has encountered capital sources who want to be part of the company but are hesitant about her leadership.
Somareddy found that she would have to explain her education, experience, and expertise to potential investors with more detail than others. "I had to establish that before I even pitched the company," she says. "Maybe as a White man, I wouldn't have to go into the credibility part."
According to the female-founder organization DigitalUndivided, less than 1 percent of venture capital goes to women of color. Still, Somareddy has persevered, and her commitment is paying off. Last year, Neuro Rehab VR was one of 10 companies out of 427 to be selected for Amazon's AWS Healthcare Accelerator, which gave it great exposure and guidance on growth.
Along with making things more engaging for patients, the app allows rehab to move into the home, reducing barriers to care and cost and alleviating the need for more personnel. Additionally, the technology provides more precise feedback and combines cognitive work, such as interacting with others, with physical activity. With payers increasingly focusing on cost, therapy and rehab often offer a less expensive treatment plan for patients—wind in the sails for Somareddy's venture.
Approximately 800,000 people suffer a stroke or traumatic brain injury every year, while thousands more suffer from illnesses or injuries that require rehabilitation. According to the Alliance for Physical Therapy Quality and Innovation, that growing demand for services is compounded by what will be a shortage of 27,000 physical therapists by 2025.
Somareddy is doing her best to respond to the need. Her company has developed 12 apps (up from just three a couple of years ago), nearly doubled its staff this year, and treats hundreds of patients, from ages 10 to 92. As more of the human experience moves into the metaverse, Neuro Rehab VR is ready to help continue healing real bodies by utilizing virtual ones. "We want to be the standard of care," Somareddy says. "That's what we're aiming for, and we have to do the work to get there."
Get the D CEO Newsletter
Stay up to speed on DFW's fast-moving business community with weekly news reports, interviews, and insights.
Author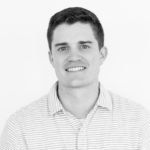 Will is the senior editor for D CEO magazine and the editor of D CEO Healthcare. He's written about healthcare…