From September 2022
In the past couple of years, North Texas healthcare executives have faced multiple generational challenges, dealing with everything from COVID-19 to physician and nurse shortages that have led to a fierce war for talent. D CEO's healthcare news site recently brought together three of the region's most influential leaders to discuss the changing nature of healthcare and how it impacts hospital systems. Participating were Chris Durovich, president and CEO of Children's Health; Peter McCanna, CEO of Baylor Scott & White Health; and Dr. Sanjay Shetty, president of Steward Health Care System. The conversation touched on the future of the pandemic, how providers can embrace value-based care, and what a hospital system may look like in the future. Here's a recap of the discussion.  
What are the current economics of the labor market in your health system, and how are you attracting and retaining talent?
Chris Durovich: "We've been able to weather that storm because we're in affiliation with 50 different colleges and universities, so we have talent coming into the pipeline through internships, externships, clinical rotations, and the like. We also got in front of the storm cloud by implementing raise programs to retain people, particularly in the clinical space. For example, in our most portable workforce—the ladies and gentlemen who work in housekeeping, food services, or plant operations—we implemented a living wage program six years ago. The mechanics were in place to allow us to immediately scale that up so that we can retain these valuable individuals, as they are an important part of our patient care team. On the nursing side, we have nurses in 100 different departments at Children's, and 60 of them went through retraining and offered more than 1,500 shifts. That's a lot of person power to put back into the system with a very incremental expense."
Peter McCanna: "Labor is a very serious public health problem. A lot of industries are facing workforce shortages. But during the surges of the pandemic, particularly the last Omicron surge, it wasn't the number of physical beds that was restricting assets; it was the number of available medical professionals to train and treat patients. We were at the point with Omicron where we began to see lines forming outside the emergency department. At some point, you can't treat people because you do not have the capacity to treat them. We have 50,000 employees statewide in our system. We have more than 12,000 nurses, and this workforce shortage affects all allied health professionals. So, it's a severe problem. It's acute, and we believe it's a long-term problem. We are addressing it in a disciplined fashion. Our program is the four Rs: recruit, retrain, retain, and reduce agency (using staffing agencies to fill positions). Before the pandemic, we had essentially zero contract agency nurses. At the peak of the January Omicron surge, we had 1,500, at rates of $150 to $200 an hour. These are massive investments. It is the most significant near-term and long-term problem facing hospital systems, but it's something that we can fix. We need to attract young people to the profession because it's a profession of purpose, it's going through a lot of change, and it is an exciting place to work."
Dr. Sanjay Shetty: "All of us saw through the pandemic that the rising contract labor prices changed the dynamic of the entire workforce. Suddenly, the stickiness to an institution changes when nurses can travel across the country and make enough to pay off a mortgage in six months. During the pandemic, we were so focused on survival—on equipment, PPE, and keeping our people safe—that we got away from some of our core tenets of culture. That's something we've been reinvesting in with programs that focus on making sure everyone remembers why they work in the facilities they do, why they love to serve the community, and why their roles are so important. When we started to look at why people were leaving the workforce entirely or leaving us, wages were a part of it. But there was more to it. Often, it was due to their direct supervisors. All the turnover that had happened in our workforce meant that people were now supervisors who had never been trained to be leaders. Our culture program started at the bottom, but we've now expanded all the way up to the level of the chief nursing officer to ask, 'What do you know about being a leader? What do you know about employee engagement and retention? How can we make you better at that part of your job?' It is paying dividends with respect to retention. From a recruitment standpoint, we've expanded our international recruiting, and we're thinking about new pipelines we can open. We're opening two nursing schools—one in Florida and one in Arizona.'"
What can you share about what your system has learned in the past two years?
McCanna: "The pandemic forced us into a different managerial operating style. We moved from mission control to what we call mission command, meaning we are clear about what the goal is but allow the commanders in the field to innovate and achieve those goals. There are fabulous things that are going to pay dividends down the road as we go through the modernization of healthcare. We have learned how rapidly we're able to apply virtual care in our environment. We've just scratched the surface of virtualization in healthcare. We're in the first inning but have an optimistic future where everything that is done short of a procedure will be done through a virtual channel and, on top of that, a home channel."
Why has Steward embraced value-based care, and what challenges has it encountered along the way?
Shetty: "We started in 2010 from a set of six community hospitals, then owned by the Boston Archdiocese, so we embraced accountable care because it was a survival mechanism. We've taken on value-based contracts in the commercial space, and we've aligned ourselves with a large network of physicians who believe in the model and are also incentivized to believe in the model. We've gotten smart about how we invest in accountable care through data and analytics, making sure that every dollar we're putting toward the program is going to reduce total medical expense and yield a better quality score. The country is a very diverse place, and what works in Massachusetts and Florida is probably several years ahead of where we are right now in Texas, which is a market that is much more fee-for-service based. We expect to see that continue to evolve as we engage with payers."
Take a trip 10 or 15 years into the future. How will healthcare systems be different from what we experience today?
Durovich: "We now have mapped the human genome, which is only going to accelerate what we understand, what we know causes what, and ultimately, how we work through how best to diagnose and treat within that dimension of using the genome. We're going to continue to have the conversation about what we know how to do, but also the ethics of what we know how to do, which is going to be prevalent in the use of the genome. That, in turn, engenders a whole lot of machine learning and a whole bunch of artificial intelligence. Notwithstanding examples in the past five years of Ebola, COVID, and monkeypox, I also think we're going to see a resurgence of infectious disease, and that's going to force us to rethink the lines between healthcare and public health. Each of us in our respective organizations is living with this every day. Finally, I think we're going to see the home continue to play a more important part in care, and this is also going to impact our staffing. Today, we think about clinical care teams of nurses and respiratory therapists and patient care techs and the like. I envision a time in the future when those job descriptions will change."
McCanna: "Healthcare accounts for $1 for every $5 spent in our economy. I think we're going to see an evolution in healthcare that will look and feel a lot like what you expect from service providers in the other areas of your life—an ecosystem that gives you an array of choices, ease of navigation, and is accessible. What service business issues 50 percent back orders on any given day? That's what we do in healthcare–you can't access us. If you were in retail, that would be a cardinal sin. So, we want to be accessible through multiple channels and give you care when, where, and how you want it. And it will be personalized to you. We can take information about you, maybe we even have your DNA profile, and we will hit that up against 300 million records and find a cohort that looks a lot like you and use pattern recognition to give you a diagnosis and to issue a treatment plan that we believe will work. Physicians will still have a big role, but it will be augmented by AI. It's a very exciting future because the tools are uniquely different than they were just five or 10 years ago to achieve this."
Shetty: "One positive of the pandemic is that it forced agility, innovation, and a willingness to experiment with things that no one was willing to experiment with before. Telehealth is a great example of that. We went from 2 percent usage to as high as 70 percent. It's back down now, but not to where it was. People are more used to doing things virtually, and hospitals are going to provide a smaller and smaller sliver of care. In thinking about our hospitals in the future, they are going to have more and more ICUs, with more care moving out of the clinic and into the home. As mentioned, it's already starting. For those embracing accountable care models, they are thinking about a more efficient way to do this. For things that we would never have thought could be possible, the pandemic has forced us to say, 'Wait, maybe we should give it a try.' If you aren't going to let me do inpatient surgery, can we try it as an outpatient? That is going to be huge. So what do we do with these big assets of hospitals? We've got to think about how we redesign and deploy them for other purposes and serve a narrow niche. I think the future also involves more directly engaging with the consumer. We have engagement with employers, with school districts, and with municipalities because they're recognizing the value of having a local partner. We need to recognize the power of serving their needs in a much more direct and meaningful way."
How has the pandemic impacted pediatric vaccinations?
Durovich: "There are roughly 20 million kids in the United States under the age of 5. Getting them vaccinated is the most fail-safe way we can continue to protect people. The Kaiser Family Foundation found that fewer than 20 percent of parents of children younger than 5 are indicating they will get their children vaccinated. That's not a good statistic. Other vaccination rates are down more than 3 percent, so we have an infectious disease issue that may creep back into our lives. If you combine that with increases in measles, chickenpox, and hepatitis, it underscores the importance of timely vaccinations."
Can you give us a look into what the growth strategy looks like for your systems?
McCanna: "We believe in building out the ecosystem both up and downstream from the hospital to give you what you need. We can't do that all by ourselves. We've got to develop partnerships. We have a long history with United Surgical Partners International and its ambulatory surgery centers, so we're used to doing this as a health system. We've also announced a hospital-at-home partnership with Contessa Health, which is considered the national leader in hospital-at-home, to provide that option to patients who need it. We'd like to think no one ever requests medical records for our patients because they stay in our system, but when I looked at a competitor's system, it was about 50/50. Patients in healthcare today, particularly if you break it down by generation, have much less loyalty than you might think. We believe if we are providing them with what they want, where they want it, when they want it, we can increase loyalty. And when we increase loyalty, revenue will grow."
Shetty: "We've been on this growth journey for a number of years, and going forward, it will probably look similar to what we've done in the past, which is looking for communities that have a set of hospitals with a paired set of physicians and an affiliate network that matches our model. We also divested a portion of our Medicare ACO business. It was described as a divestiture, but it's probably closer to a partnership with CareMax. We could do this ourselves, but we could partner with someone who's already good at it and has that access to capital to accelerate our journey. What we're going to see is some hospital growth but especially continued growth on the accountable care side. The Medicare model of a sole focus on seniors is something that's going to be replicated with Medicaid and eventually the commercial and employer space, where each of those populations can have specific needs. We believe that's where the future is going, and we want to accelerate our journey to pathways where we're being incentivized to deliver high- quality, lower-cost care."
Durovich: "Rough estimates say that there will be 150,000 more children in North Texas five years from now than there are today. What we have endeavored to do is to provide multiple points of interaction. We have our flagship, we have our hospital in Plano, we are part of the Redbird mall development, and we are in the process of opening another facility in Prosper. Through partnerships with two providers, Haven Healthcare and Perimeter Healthcare, we've gone from 12 psychiatric beds to 55 beds available. We've also moved into the technology space as an independent provider. We have a tele-school relationship with 250 school nurses and tele-mental health relationship with almost 300 school nurses. We've been able to train our team to deliver care virtually, and we have used apps to continue to engage on a business-to-consumer basis. Our opportunity is to use all of those outlets to reach children and, more important, their parents. The future is extraordinarily exciting."
Get the D CEO Newsletter
Stay up to speed on DFW's fast-moving business community with weekly news reports, interviews, and insights.
Author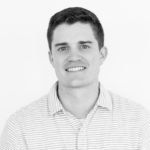 Will is the senior editor for D CEO magazine and the editor of D CEO Healthcare. He's written about healthcare…