From September 2022
By the time most people hear about a pharmaceutical advancement, chances are that the scientists have been waging war against a specific disease or condition for years, if not decades. According to industry group PhRMA, it takes 10 to 15 years on average to develop a new medicine from the moment of discovery through the regulatory process. The process is expensive, too. Estimates range from just under $1 billion dollars to $2.6 billion to get a drug out of the lab and into the pharmacy.
In addition to the biology and chemistry aspects of development, there is an entire industry to support the infrastructure needed to get these life-changing advancements to market. Over the past couple of decades, North Texas has become a leader in the life sciences and drug development industry, attracting the types of companies that create a pharmaceutical powerhouse and the talent to fuel ongoing growth.
North Texas is home to McKesson, one of the largest pharmaceutical distribution companies in the world. In addition, it has recently attracted the first non-coastal location of BioLabs, an international network of shared lab and office space. There are many other companies in the space that operate under the radar, quietly making a difference for patients and a name for the region as one that supports and develops life-changing medicines. Here are four of them.
Stage 1: In the Lab
Nanoscope Therapeutics
Co-founded in 2009 by Sulagna Bhattacharya and Samarendra Mohanty, Nanoscope Therapeutics has developed several biomedical innovations that include diagnostic and therapeutic treatments. Most of the company's innovations have centered around bringing sight to the blind. Bhattacharya grew up with a family connection to degenerative retinal disease and was inspired to pursue the science behind inherited retinal degeneration, a group of visually debilitating diseases that can lead to blindness that affect millions of people around the world.
These diseases are especially painful because the patients know exactly what they are missing. "They're not born blind. They have seen the world and are gradually losing their vision," Bhattacharya says. "They're losing their world. So, when they go through this journey, it's a very traumatic journey for the patient as well as their family."
The Bedford-based late clinical-stage company has numerous gene therapies with Phase 2b/3 trials in the works, and investors are beginning to take notice. The company has raised more than $25 million through various private funding and non-dilutive funding efforts. It has also received orphan drug designation from the FDA for a treatment that will allow it to continue to develop medicines that affect fewer people.
Bhattacharya knows the power of medicine, as she lost both her parents to Covid-19. She is fueled by much more than just making a profit and is hopeful that their treatments will hit the market in the next two to three years. "We have seen the impact in the patients, so I'm optimistic," Bhattacharya says. "It will bring so many patients relief in their life."
AyuVis
When premature babies are born more than two months early, they often injure their fragile lungs and develop bronchopulmonary dysplasia, a breathing disorder where the lungs don't develop properly. The disease can be mild or severe but can cause breathing difficulty into the teen years, and the children spend a lot of time in the hospital and need extensive care. Fort Worth-based AyuVis aims to change the way these babies are treated.
Standard treatment can include oxygen therapy and sending infants home with complicated breathing equipment. However, the medications can cause side effects and merely treat the symptoms rather than the cause of BPD. "It's tough on the families because they're transforming the home into some sort of an ICU," says Dr. David Riley, a neonatologist at Cook Children's and also the chief medical officer at AyuVis.
The company is designing immunotherapy drugs that control inflammation and infection and can attack the root cause of BPD and potentially other conditions. Other immunotherapy drugs suppress the body's immune response, but research has shown that AyuVis' respiratory treatments do not reduce the immune response.
The venture's name comes from a combination of Ayurveda, traditional Indian medicine that means life science and knowledge and Vision, representing the founder Suchismita Acharya's ability to plan ahead. Eight years in and with $6.6 million raised, the company is looking forward to its first clinical trial and bringing some solace to families dealing with a premature child struggling to breathe. "It took quite a bit of time, but it's a very interesting journey," Acharya says. "We have a goal to help these pre-term babies to grow with healthy lungs so that they can have their quality of life."
Stage 2: Clinical Trials
Reveles
Once a drug is ready to be tested on humans, clinical trials must occur to ensure the medicine is safe and effective. Trials can be costly, inconvenient for potential subjects, and time-consuming for all parties involved. Often, a clinical trial is the last ray of hope for a patient suffering from a debilitating or fatal illness, so providing greater access to these medicines is even more essential.
In addition, the Covid-19 pandemic has put a damper on clinical trial participation, and local researchers are reporting difficulties in recruiting patients for research and trial purposes. Finally, clinical trials have not reflected the diversity of the population that will eventually benefit from them. A U.S. Food and Drug Administration report on drug trials between 2015 and 2019 showed that trial participants were 7 percent Black and 13 percent Hispanic. According to the census, the U.S. is 13 percent Black and 18 percent Hispanic. That lack of representation could have medical impacts, as a diverse population may react differently to the medicine being tested.
R'Kes Starling's company, Reveles, looks to change all of that by allowing patients to undergo a clinical trial in their own homes. Using telehealth, electronic consent, in-home nursing support, and home health, Reveles manages trials so that patients can go through the entire process without worrying about transportation and other barriers that keep patients from participating. Reveles is ahead of the curve; EY predicts that by 2024, 50 percent of all clinical trials will be hybrid or remote.
Starling launched the Southlake-based business in 2020 after several years with McKesson and is currently in a pre-seed round of raising money. As of this spring, the company onboarded 12 customers, with eight more on the way. As a Black entrepreneur, he knows that decentralizing and digitizing the process will allow for a more diverse trial population.
Location isn't the only advantage Reveles provides to patients and trial sponsors. Having trial participants interact with a nurse in their home rather than a clinical investigator has proved helpful. "Patients will be more open to the provider as opposed to the investigator; it's a common phenomenon," Starling says. "Our role is to capture all that information and get it back to the principal investigator and the sponsor."
Stage 3: Delivery & Services
CourMed
CourMed launched before the pandemic as a healthcare delivery service, crowd-sourcing drivers to offer next-day delivery of pharmaceutical and healthcare products. Partnering with pharmacies to cover the cost of delivery, the business quickly grew, as consumers prioritized convenience and the gig economy grew.
During the pandemic, CourMed shifted into the vaccine distribution market. The company organized healthcare providers and helped connect them to patients needing a Covid-19 vaccine, and CourMed connected patients with a pharmacy that may have gained a new customer.
Partnerships with McKesson, Microsoft, and Google helped CourMed grow quickly, and the business has continued to evolve. Today, it focuses on delivering healthcare services to patients in their homes rather than products. The company helps source everything from optometrists to dentists willing to make house calls.
Founder Derrick Miles has even been a beneficiary of the services. After working out one day, he found that his ear was clogged, and there was nothing he could do about it. He avoided a hectic trip to the emergency room when a provider came to the house to unclog his ear. Not only was it more convenient, but it was also cheaper than a visit to the ER, he says.
At its heart, McKinney's CourMed is a technology platform built to connect customers with services. Miles has expanded the business to connect concierge physicians to patients, leveraging the CourMed customer base to raise the concierge physician's practice. "Customers don't want to leave and want to get all those services at home. They don't want to leave and go to the dentist or the doctor," Miles says. "With the ability to get all the services, they get their time back."
Get the D CEO Newsletter
Stay up to speed on DFW's fast-moving business community with weekly news reports, interviews, and insights.
Author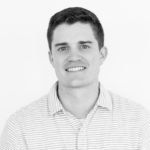 Will is the senior editor for D CEO magazine and the editor of D CEO Healthcare. He's written about healthcare…