From September 2022
After blood travels through the body, delivering nutrients and oxygen, the low oxygen blood flows into the right atrium, which pumps the blood into the right ventricle, sending the blood into the lungs, filling them with oxygen. Next, the left atrium receives oxygenated blood and sends it into the left ventricle, which pumps it into the body to start the process over again. The left and right sides of the heart work together in equal measure—and are literally what keep us alive.
Like the two chambers of the heart, Dr. Shelley Hall and Dr. Rick Snyder are potent forces in the cardiology world, balancing complex cases with statewide and national physician leadership, all while being married to one another and raising a family. Although physician marriages aren't all that uncommon (medical school and residency provide prime opportunities to meet one's match), it is rare for a couple to climb the healthcare ladder as high as Snyder and Hall have done.
So, how do they make it work? The expertise, energy, and discipline required to live the lives of this heart couple would sap most of us average humans, but Hall and Snyder seem to thrive when fully engaged, even if it means they are focused on giving each other a hard time.
Making the Rounds
As Hall was getting back into her studies after taking a year off from medical school, she wanted to get some time with patients before she hopped back into academics. As a third-year student, she would spend the year in rotations at the hospital. She asked her school's dean for help, and he called Snyder and asked if the returning medical student could shadow him for a couple of weeks. He obliged. Hall stood out during that period. Other students in the group had been grinding through their training without a break and were eager to get home after doing the minimum. Hall had taken a year off and wanted to get back into the swing of things, and she volunteered for extra tasks.
The two didn't start dating right away, mainly because Snyder was already in a relationship. But the reconnection was enough to start a friendship, and over the next several months, saying hello in hospital hallways turned into her reaching out from time to time to discuss medicine. Eventually, something more serious took shape, and the two began dating about a year later.
Hall wasn't interested in riding the coattails of Snyder's medical career. The reverse was also true. "It was immediately obvious that she was going to go places from a cognitive standpoint in clinical medicine because she was upstaging my interns and senior medical students," Snyder says. "We call them gunners."
Hall thought she would go into pediatrics, as many women did at the time. But she didn't like her pediatrics rotation and preferred to speak with patients rather than their families. Snyder supported Hall's pursuits, but when she decided to pursue cardiology, he wasn't so sure he wanted to be in a relationship with someone who worked in the same subspecialty. She said she would focus on heart transplants rather than interventional cardiology, which would have minimal overlap. When Snyder later decided to get certified in heart failure transplant, she was miffed (and Snyder never fails to remind Hall that he got a higher score on his heart failure and transplant board exam).
But their frustration on the matter, like so many things they may disagree on, is quickly swept under the rug with their ability to let things go and separate the professional from the personal. The two could not let the small stuff get in the way of what they held most dear; they both wanted to pursue their highest potential as physicians, and they both wanted to have a robust and full home life. Those dual goals would not be achieved easily, but they were up for the challenge. "Shelley has more energy than anybody else on the planet and is involved in a lot of things," Snyder says. "She definitely wanted a career and a home life."
Playing At The Highest Level
Busy doctors who are also working to raise a family require a great deal of discipline and energy, but Hall and Snyder are no regular physicians. Hall is the chief of transplant cardiology at Baylor Scott & White Health, one of the country's largest programs. She is also the president of the Texas chapter of the American College of Cardiology and is on the national board of the organization, too.
Snyder is president of the cardiology group HeartPlace and is also president-elect of the Texas Medical Association, a role that will have him leading the country's largest medical association, which includes more than 56,000 physicians. He has also been president of the Dallas County Medical Society and president of the medical staff at Medical City Dallas hospital. Additionally, Snyder has been involved with the Medical City heart transplant program, a competitor of the Baylor program, the couple says. He likens their ability to balance professional competitiveness and their relationship to liberal political consultant James Carville and his wife Mary Matalin, a consultant for the Republican Party. "We like to say we work for the enemy," Snyder jokes.
Together, they sit on the board of the corporate organization that runs HeartPlace, which often proves entertaining for the rest of the members sitting around the table. "I'm happy to support him when I agree with him, but I'm not afraid to disagree with him," Hall says. "Our group always loves it when we have different views, and they can sit back and eat popcorn and watch the show."
Being married and in the same field is not without awkward moments. The couple once booked individual trips to the same hotel for the same conference without knowing it until just days before they left. At another conference, the couple was introduced to a major medical device CEO, and the sales rep said, "This is Dr. Hall, the chief of transplant cardiology for Baylor Scott & White Health." The CEO, making a patriarchal assumption he shouldn't have, began approaching Dr. Snyder. Snyder attempted to back away and behind his wife, but the CEO kept coming toward him. Finally, Hall stuck out her hand and introduced herself. "It was like watching a car wreck in slow motion," she says.
Although sexist assumptions plague many female professionals, Snyder says he often finds himself being shown up by his wife. At Medical City, a man the age of 50 was getting surgery, and his heart arrested during the operation. For 45 minutes, the team worked to resuscitate him with chest compressions; if someone survives after being in that condition for that long, they often become brain dead. Nonetheless, Snyder took on the patient, finding out that he had 99 percent blockage in his heart. The team put in four stents and a pump and got his heart working again. When they extubated him, to everyone's surprise, he was alert and asked questions about his heart only someone in the industry would know. As they talked, Snyder learned the patient was a cardiac drug rep in town with a degree in cardiac physiology who worked with UT Southwestern physicians. Snyder mentioned that he had trained some of the physicians at UTSW and how his wife was director of heart failure and transplants at Baylor. The patient said, "Oh, you are married to Shelley Hall! I love her."
Despite leading the team that saved the man's life, Snyder found himself playing second fiddle. "I found out two things about this guy: No. 1, he was neurologically intact, and No. 2, I took a guy who was 99 percent dead, and now he is essentially Lazarus and still alive. And my wife still shows me up."
The Politics Of The Profession
Both Snyder and Hall are cardiologists and physician representatives, and their house is no stranger to political fundraisers. They have spent ample time in Washington D.C., and Austin speaking with legislators about laws impacting physicians. Snyder has long been focused on impacting legislation and says that they can impact more patients in legislator chambers than in operating rooms. "I was very satisfied," he told D Magazine at the time. "I was feeling good about the city. I was feeling good about my family, that were being protected."
One particularly proud moment was working with Dallas County when he was president of the county's medical society during the West Nile outbreak in Dallas. After making a passionate speech about the benefits and risks of spraying Dallas County to kill the infected mosquitos, Judge Clay Jenkins called a press conference later that day to announce the spraying. Snyder was thrust forward to explain the move to the various city councils in Dallas County and on radio and television shows. "As a physician, we treat one patient at a time, but as an advocate, we can impact the whole country all at once," he says.
Hall's approach has been different. She isn't a huge fan of politics or the political process and has focused more on the scientific and research side of medicine, but she is starting to lean into her leadership roles and see her ability to have an outsized impact. On a recent trip to D.C. with Snyder, the two were making the rounds to legislators. Hall felt intimidated, and Snyder reminded her others were likely more intimidated by her than vice versa.
In the first meeting, Snyder did the talking. In the next one, he introduced his wife to give her perspective. By the third conversation, she interrupted him and jumped in to help advocate for her fellow cardiologists. The two are focused on changing the law to increase organ donation by making Texans opt-out of being on the organ donation registry at the DMV rather than opt-in. "I don't like politics, but I understand the importance of them," Hall says.
Full Hearts, Can't Lose
On top of their high-profile physician and leadership roles, the two have raised five children, now ages 38, 35, 27, 26, and 24. As the kids were growing up, it wasn't easy, and sacrifices had to be made. But the two sharp minds kept things organized with shared Apple calendars and a dry-erase board where each kid had their own color. That way, the couple could divvy things up to ensure that kids would get to recitals and sports activities. "Both of us can go at Mach speed in the world of texting," Snyder says.
They would trade off taking the kids to school, as their work often began early. They had a nanny for support but avoided live-in help, as they were afraid they would depend on it too much and risk becoming too uninvolved in their kids' lives. They also had to make sure only one parent was on call each weekend. Still, it was rare for the family to have dinner together between all the activities and working schedules, but, when each child turned 10 and every birthday after, a special weekend with just mom and dad anywhere in the continental United States headlined the year's activities. Even with five children, a cardiology practice, and advocacy work, they made time to manage hockey and soccer teams, lead Scouts and Indian Guide groups, and participate in other activities. "I look back on it and think, 'How did we ever do it?'" Hall says. "We took a divide-and-conquer mentality."
It has only been over the last 10 years that Hall and Snyder have rediscovered their social life, taking trips to Cancun, where Snyder and Hall soak up the ambiance. "We had very little room for anything else," Hall says. "It was work and kids, work and kids, for 20 years nonstop." It might be easy for a couple as busy as Hall and Snyder to wonder if they spent enough time with their kids. Lingering questions about work-life balance haunt many parents. But the children put those fears to rest when Hall brought up the subject after they were grown. "I asked, 'Do you regret that I wasn't the room mom or the carpool mom or things like that?' To be honest, they said no. They said I was a role model as a strong working mother."
Making it work required a strong sense of each other's strengths and weaknesses, implicit trust, and an ability to communicate and prioritize efficiently and consistently. Spending their days taking care of hearts and saving lives and their off time raising children and representing colleagues in the highest halls of government would seem to be a heavy burden. Still, Hall and Snyder seem to take on everything with a balance of focus and humor.
When they both sat for an interview, I spoke with Snyder for a few minutes before Hall joined us, and I joked that it would be good to have her fact-check what he had told me so far. Her first words to me were said with a wink: "He lies."
Get the D CEO Newsletter
Stay up to speed on DFW's fast-moving business community with weekly news reports, interviews, and insights.
Author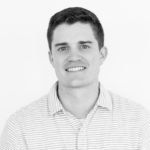 Will is the senior editor for D CEO magazine and the editor of D CEO Healthcare. He's written about healthcare…