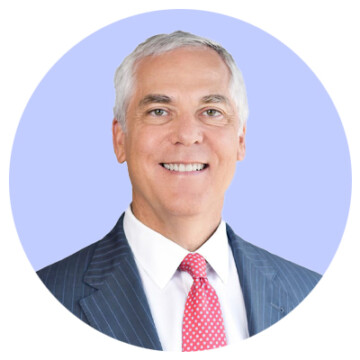 Each year, president of Samco Capital Markets Joe Mannes creates group puzzles for The Great Adventure Hunt. It's a fundraiser for ChildCareGroup, a nonprofit led by Mannes' wife, Tori. "It's not like a crossword," Mannes explains. "You're running around and there are things that you look at, manipulate, smell, see, and hear."
He spends time leading up to the event with a group of peers, developing nontraditional puzzles that incorporate all senses. At the event, participants have 90 minutes to solve eight to 10 puzzles in six-person teams. The answers are always numbers, and a theme ties the different puzzles together.
Ideally, Mannes says, each challenge (which are known for being creative and difficult) requires the entire team to solve it. "You have to make sure there is only one good answer," he says. "It does require some exactitude. You have to make sure that it is unstructured in nature, but the answer has to be something that's very clear and very specific."
Mannes has been solving riddle-type puzzles for roughly 30 years and creating them for six or seven years. The concept is modeled after city-wide puzzle events in Miami and Washington D.C. Eventually, Mannes brought The Great Adventure Hunt to ChildCareGroup in Dallas, with the first event for the nonprofit taking place 10 years ago. "We took the mantle and ran with it," he says. Inspiration, he adds, comes from any number of places—from new items he sees on sale at Amazon to movies, nature, and more. "You name it, we have used it," he says.
In 2022, ChildCareGroup's event had 300 people wracking their brains to solve Mannes' puzzles at The Statler hotel in Dallas. The annual theme was "fun and games," and intriguing puzzle elements included observing two bowlers as they played, puzzles themed for classic board games such as Scrabble, Battleship, and Mastermind, and an opening puzzle inspired by the hit gameshow Jeopardy. "This is a charitable event that's not like others, and not everybody loves it," Mannes says. "But for the people who enjoy this kind of thing, it's their jam."
Get the D CEO Newsletter
Stay up to speed on DFW's fast-moving business community with weekly news reports, interviews, and insights.