From D CEO May 2022
Subscribe
Supply chain horror stories continue to emerge. Since the beginning of the pandemic, distribution delays have whipsawed economies and industries worldwide. Every item you purchase in a store or online has a supply chain attached to it, and most have an international element. North Texas is blessed with a great highway system that links our region to Mexico and beyond. It's also home to three intermodal rail hubs, two international air freight airports, and more than 800 million square feet of industrial warehouse space.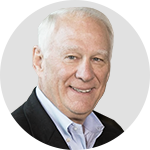 These factors make North Texas one of the top five logistics markets in the country. Centrally positioned between the East and West coasts, Dallas is a key connection point for products that arrive from Asia and move east, where 70 percent of the country's population lives. But there are still hurdles to creating an efficient and productive supply chain for North Texas companies. The pandemic has exacerbated the handoffs between the different links in the chain, as well as production operations in every global market. Each connection in the chain offers the potential error and delay. Here are some tips for minimizing supply chain pain.
Know your suppliers. The pandemic revealed that most companies need a deeper understanding of their own supply chains. Although a company that sells masks in the United States might be in close contact with its Chinese manufacturer, it may not have tabs on the tier-two supplier that gets goods to that manufacturer. Diving deeper into the supply chain can help keep things on track or inform decisions about needed adjustments.
Focus on transport. Last year, nearly 60 percent of total supply chain costs went to transportation. Having reliable carriers that can execute and finding ways to cut the expense of delivering goods can give your company a big advantage. When evaluating your transportation strategies, is imperative to consider last-mile delivery and to locate your storage and shipping facilities near population centers. Consider the market radius and your ability to quickly deliver products to target customers.  
Track everything. Technology can be a massive advantage for monitoring the supply chain, allowing you to interface with partners to ensure that products are where they should be at any given time. The pandemic has dramatically increased the ubiquity of sophisticated tracking platforms. While we are still dealing with a disrupted supply chain, these tech tools are essential to keeping shelves stocked and products in the hands of the consumers who need them. 
---
Tim Feemster is CEO and managing principal at Foremost Quality Logistics, a supply chain and logistics consulting firm.
Get the D CEO Newsletter
Stay up to speed on DFW's fast-moving business community with weekly news reports, interviews, and insights.