From D CEO May 2022
Subscribe
Fort Worth-based Zooz Bikes is the first company to give the e-bike market something it had never seen—a motorcycle-style seat on a BMX bike frame. Last year, Zooz fulfilled 1,200 preorders for the first iteration of its $2,600 e-bike. Now, with a patent for its design in hand, Zahner expects to sell another 3,000 to 5,000 in 2022.
And it all started with a disdain for traffic and a little white lie.
Growing up in New York, Chris Zahner's birthday and holiday wish lists were filled with hammers, hacksaws, and Home Depot visits. He loved motors, loved wheels, and loved going fast. But he wanted to do it on his terms, not someone else's. If it had two wheels, Zahner would create his own iteration.
Fast forward to the end of 2016, fresh off a career in motor film production, Zahner moved into an apartment in Chicago and rented a workshop garage 2.1 miles from his abode. He quickly learned that it was too far away. "It's a much different traffic than what we have in Texas," he says. "It would take me up to 45 minutes to go that 2.1 miles."
Zahner could not zip through the congested streets, whether by car or motorcycle. "I needed something that didn't follow the traffic laws," he says.
By the summer of 2017, he was utterly fed up. He wanted something faster than a classic bike but not as clunky as a motorcycle. And it needed to be a head-turner. "I wanted something evocative," he says. "Some see cars as a practical purchase others see it as a fashion statement. It's the same thing when choosing a bike. All the other options I noticed were quite lame … and I knew there could be something so much cooler."
Being a motorcycle junkie, Zahner didn't have bike parts lying around in his garage. "With 98 percent of bikes in the world manufactured in China, I went on [e-commerce wholesaler] Alibaba to source the first parts," he says. "I basically lied and said, 'We're a new bike company coming to market. Could you send us some sample parts?'" Enough parts for several iterations soon arrived on his doorstep.
Although Zahner, a Florence Design Academy grad, was just trying to find an easier way to move around the city, he quickly realized he could put some truth behind his white lie. After finalizing a prototype—featuring a motorcycle-style seat on a BMX bike frame—Zahner took the e-bike out for a spin in an alleyway. "Within the first 50 feet of riding it, I knew this thing was cool," Zahner recounts. "Any topographical terrain in Chicago became an opportunity for fun."
A few Instagram posts later, Zahner caught the eye of fellow gearhead Pete Kelly, who, at the time, was leading design at headphones company Skullcandy. The two linked at the 2018 Moto GP World Championship of Motorcycle Racing in Austin—where they had loosely crossed paths a year prior—and Kelly expressed his affection for Zahner's creation.
There, the first funding for Zooz Bikes came in the form of a $2,500 check from Kelly. "At the time, I had never considered riding an e-bike," Kelly told D CEO. "But I could not believe how it just took me. Mechanical design and geometry came to Chris naturally, but I saw an inexpensive project that we could test by building a few for friends. From that day to now, we haven't stopped."
By July 2018, a spit handshake solidified the partnership, and before long, Kelly and Zahner recruited two more co-founders: Michael Baker, the owner of a Royal Enfield franchise in Fort Worth, and James Milam, the founder of Know Headphones, who came aboard as COO. Baker offered up his shop as a place-holding HQ, and Zahner left the Windy City and moved to Cowtown.
A crowdfund effort followed, but the team never met its initial funding goal. "The way it came across was as an incomplete idea that probably won't go anywhere," Kelly admits. "We ran out of money several times, but we just kept pushing. We got a lot of interest on social media and had plenty of people showing support, so we stuck with it." 
A quarter of a million raised in 2019 and 2020 was enough to get Zooz off the ground. But just after scheduling a presale for January 2020, COVID-19 spiked in China—where the partners had off-shored production. "After debating if we should postpone, we decided to say, 'F*ck that,' and we went for it," Zahner says.
Less than two years after the preorder went live, Zooz fulfilled all 1,200 sales of the e-bike. And rather than being a drag on business, the pandemic sparked demand.
Read More: The Electric Reshuffle 
The e-bike market is one of the few industries that experienced growth despite COVID and ongoing supply chain issues. "It has been a terrible thing the world has had to endure, but on a macro-level, the e-bike industry financially benefited from the pandemic," Zahner says. "And on a micro-level, this created a major slipstream for us that we could never have expected."
According to the World Economic Forum, sales of electric bikes in the United States grew by 145 percent in 2020 compared to 2019. And by 2028, the vertical is expected to balloon from an $18.6 billion industry to a $52.3 billion industry. "We're ready to continue the roller coaster ride," Zahner says.
This year, Zooz is building more models and will work to secure seed funding. It also built a board of advisers and plans to expand leadership, starting with a chief marketing officer. Zahner believes revenue will more than double in 2022 and that the company's valuation will be between $4 and $10 million by year's end.
"This is just the tip of the iceberg," he says. "We expect to be an evergreen product."  
Get the D CEO Newsletter
Stay up to speed on DFW's fast-moving business community with weekly news reports, interviews, and insights.
Author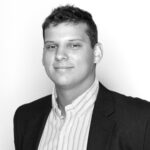 Ben Swanger is the managing editor for D CEO, the business title for D Magazine. Ben manages the Dallas 500, monthly…