From D CEO May 2022
Subscribe
No one really knows the origin of papiamento, one of Aruba's official languages. The Creole tongue is a unique mix of Spanish, Dutch, and Portuguese, with some influences from African and Native American languages. Papiamento serves as a great metaphor for the Caribbean island, whose people, climate, and culture are as diverse as its native dialect.
If you want a tropical island full of lush, humid jungles and endless sandy beaches, Aruba is not for you. But the climate offers a nice change of pace that has benefits for year-round travel. Northeast trade winds keep the 70-square-mile island warm and dry year-round, meaning your afternoon beach trip will likely not be interrupted by rain. Even more important, Aruba's location (just 15 miles off the coast of Venezuela) is outside the most common hurricane routes that can sometimes make a trip to the Caribbean a gamble.
The hot, arid island is not without beauty. The rugged eastern half of the island, which includes Arikok National Park, makes for excellent off-roading adventures. We explored the rocky coast and black sand beaches, caves, the monolithic rock boulders of the Ayo Rock Formations accompanied by 20-foot-tall organ cacti, and finished our dune buggy cruise at a turquoise beach, where the best way to enter the sea is a six-foot plunge into the crystal clear-water.
The northwest side of the island is where you find most of the resorts, positioned to take advantage of the sunset and wide, white sand beaches that ease into more picture-perfect blue water. We stayed at the Hyatt Regency Aruba Resort Spa and Casino, which offers plenty of beachfront access, multiple pools and restaurants, and, of couse, a spa and casino. To improve our hosting skills, my wife and I took part in the resort's cooking and cocktail classes, enjoyed the smoothie bar on the beach, and spent plenty of time reading under a beachside palapa.
Get the D CEO Newsletter
Stay up to speed on DFW's fast-moving business community with weekly news reports, interviews, and insights.
Author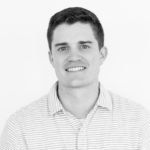 Will is the senior editor for D CEO magazine and the editor of D CEO Healthcare. He's written about healthcare…