From D CEO May 2022
Subscribe
Growing up in Karachi, Pakistan, Tabbassum Mumtaz says daily nutrition was not something he could rely on. As a teen, he rowed crew for the Pakistani national team, before immigrating to the United States in the 1990s. He now leads Ampex Brands, a restaurant franchisee behind nearly 400 Pizza Hut, KFC, Long John Silver's, and 7-Eleven locations and the new owner of bakery café chain Au Bon Pain: Ampex acquired Au Bon Pain in June 2021, inheriting its 171 franchise units. Mumtaz says he hopes to continue to grow Au Bon Pain and Ampex as a whole.
"Au Bon Pain to me had a lot of positivities in there. I also look at other concepts. We are still continuing to grow—thank God, with his blessing of course and the team that we have—so that doesn't mean that this has stopped for us. We will continue to keep growing. We already have increased our number of corporate units with five already within the span of only six months. We are also looking at another five before the end of the year. So, within the first year, we are improving and increasing the number of units to 10. I think the sky's the limit for this brand," he says.
His two kids have also joined the business. His son Sameer manages Ampex's 7-Eleven portfolio and helps with the real estate side of the business. His daughter, Soha, manages the office gym, educating executives on the importance of fitness for their wellbeing.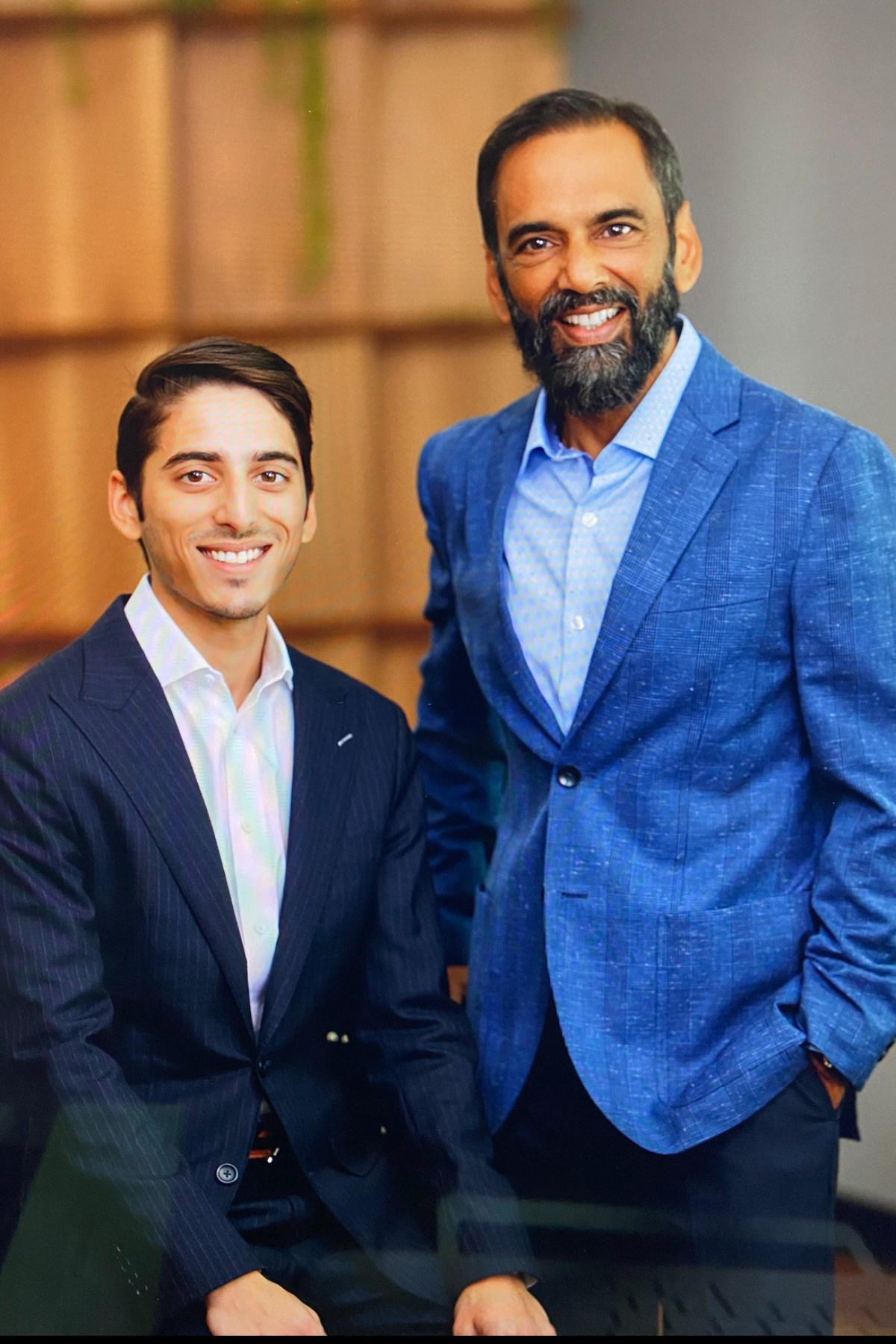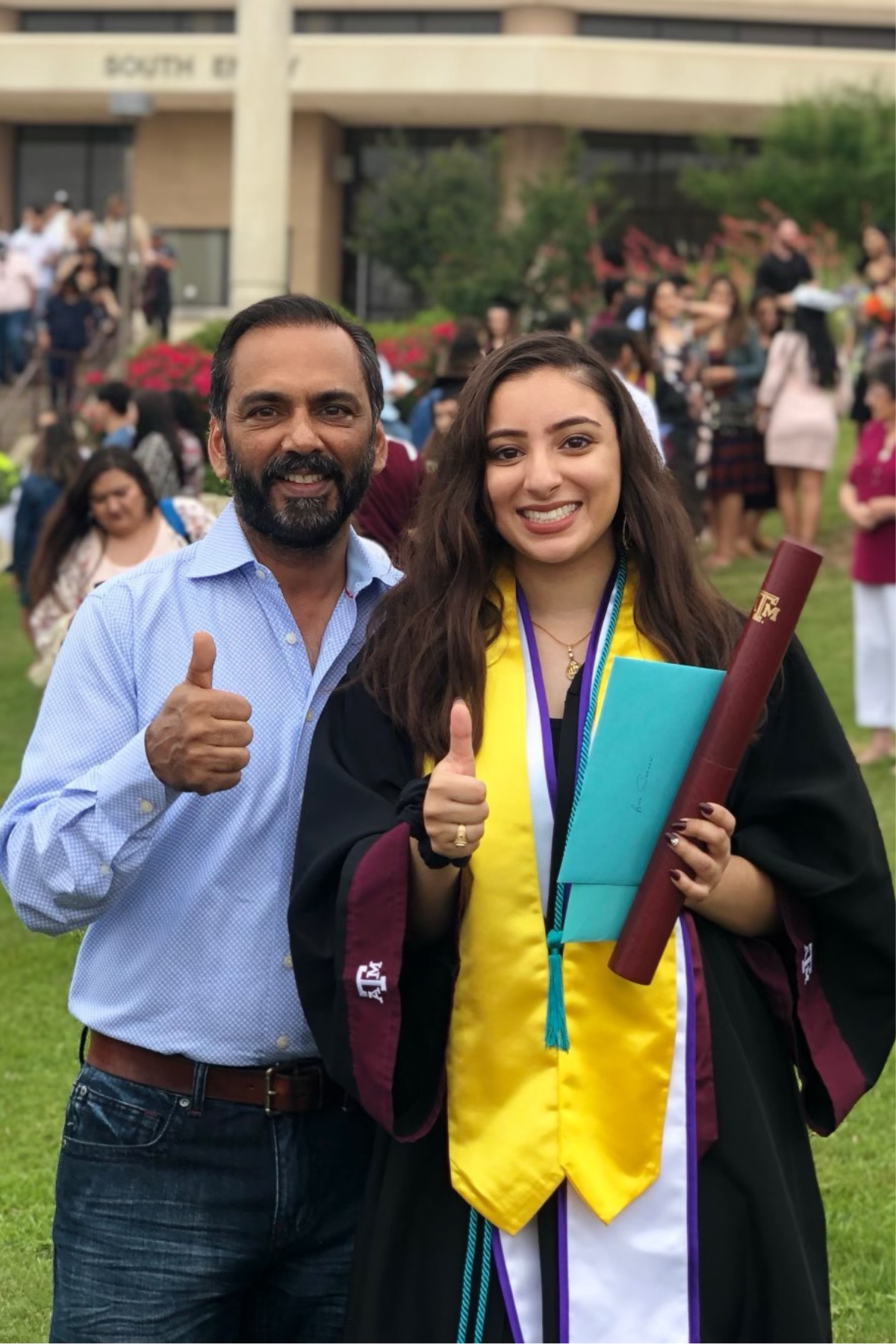 Mumtaz with his kids Sameer (left) and Soha (right). Both have taken active roles at Ampex.
Here, Mumtaz shares his immigration journey: "I remember living in a small house, which was 12-by-20 tops, for a family of four—me, my brother, and my parents. Seventy percent of my parents' income went toward schooling, and a second meal was not guaranteed.
Growing up, there was not a lot of people who rowed in Pakistan, but I always wanted to represent a national team. I thought it should not be that big of a deal, but the minute I sat in the boat, I was like, 'Shit, this sport is not easy.' But, once you enter a sport like that, I think it's not something that you want to ever give up. Three months after coming to the U.S., my dad passed away, and I couldn't afford my studies. So, I worked in the morning at Wendy's and at Long John Silver's at night. The first restaurant I bought was a Wendy's … and when I bought it, I also worked as a Bay Bridge toll collector and did appraisals. When I was in the small booth, collecting $2 from patrons, I prayed, 'God, give me a small business like this, but the traffic like this as well.'"
Get the D CEO Newsletter
Stay up to speed on DFW's fast-moving business community with weekly news reports, interviews, and insights.
Author
Kelsey J. Vanderschoot came to Dallas by way of Napa, Los Angeles, and Madrid, Spain. A former teacher, she joined…