Ann Mukherjee's friends were stunned in late 2019 when she accepted an offer to become North American chairman and CEO of Pernod Ricard.
Sure, the French company is a global powerhouse, ranking as the world's No. 2 seller of wine and spirits (and determined to become No. 1). Its diverse portfolio offers plenty of opportunity for growth, spanning more than 240 premium brands available in 160 countries.
And with a pedigree that includes national and global roles at consumer goods companies such as PepsiCo, The Kraft Heinz Co., and SC Johnson, Mukherjee was uniquely qualified for the position. But alcohol had been responsible for profound, tragic experiences in her life. When she was 14, her mother was killed by a drunk driver. And when she was even younger, she was sexually assaulted by an attacker who was intoxicated. "When I took on the role at Pernod Ricard, a lot of people who knew me asked, 'Why would you do that?'" Mukherjee says. "My answer is simple: If you have gone through those kinds of experiences, you feel firsthand the pain. Either you run away from that, or you help change it, so others don't have to go through it. You can either walk away from the fire, or you walk into the fire. I walked in."
Having a seat at the table lets Mukherjee "turn pain into positive power," she says. As a CEO, she has a mandate to ensure a return on investment. "But I also feel I have a mandate to do that in a way where there's also a return on responsibility. And that's why I'm a huge advocate for keeping people safe. If you're going to use these products the wrong way and use them as a weapon, then don't buy our products. We're in this business to unlock magic; we're not here to have our products used for harm."
Pernod Ricard was formed in 1975 through the merger of two French anise-based spirits companies: Pernod, founded in 1805, and Ricard, created in 1932 by Paul Ricard. It has grown both organically and through significant acquisitions. It's now an industry force with nearly 19,000 employees and global FY2021 revenue of $10.5 billion. Mukherjee's leadership philosophies fit right in with the company's mission to be "créateurs de convivialité" (creators of conviviality).
All eyes are on her, as the North American market is critical to the company's overall performance. It's bigger than the next three geographic segments at Pernod Ricard combined, Mukherjee says. "For us, [the Americas group] is the difference between being No. 1 and No. 2 in the world," she says. "My job is to accelerate our performance here in the U.S., and if we do so, we can be No. 1 in the world. That's how much sway one country has in the portfolio. And for me, who is a challenge-the-status-quo kind of girl, this is right up my alley. Bring it on."
Pathway to Texas
Mukherjee was born in Kolkata (formerly Calcutta), India. In the 1970s, when she was 5 years old, she and her parents moved to Chicago. She lived the typical immigrant life in the Windy City and loved it. But after her mother's death, her father found it difficult to go on alone, and he moved with his daughter back to India.
After spending nearly a decade in America, Mukherjee had a hard time making friends and fitting in. She'd try to bribe people by buying them food from the canteen, but nothing worked. Over time, she realized others didn't understand what she was saying; she spoke Bengali, but with a Chicago accent. So, Mukherjee began watching a lot of Indian television and working on her inflection. "That's when I learned that you really have to read your audience," she says. "I also learned a lot about being vulnerable."
After high school, Mukherjee applied to her dream college, The University of Chicago, and was accepted. She studied economics but also was looking for an outlet "to get the other side of my brain to work, too." She settled on a second bachelor's in religious theology and did her honors thesis on the Apostle Paul. "I always struggled with him because when you read his letters, he felt a bit Machiavellian to me," she says. "I wanted to try to figure out what motivated him. He was the one who never met Christ—he came to him in a vision. In the end, I came to believe that he truly was devout, and getting others to believe was most important to him. Like I did in India, he had to adjust himself and get to know his audience. It was a profound experience as I went through my thesis. It was learning about humanity; it was learning about people in general."
Unsure of how to put her economics and religion degrees to work after graduating ("What, am I going to become a TV evangelist?" she jokes.), Mukherjee took a job working for the University of Michigan, raising money for the school's endowment funds. After four or five years, she realized that working with people "really lit [her] up," and went back to school to earn a master's degree in marketing and finance. That led to a job at consumer goods giant and Chicago stalwart, Kraft Foods (now The Kraft Heinz Co.), where she became close with Irene Rosenfeld, the company's North American president. After Rosenfeld left Kraft to become chairman and CEO of Plano-based Frito-Lay, she convinced Mukherjee to join her in Texas.
For Mukherjee, convincing her husband proved to be more of a challenge. "He's the opposite of me," she says. "He was born in America but immigrated to India with his family when he was 4. He grew up there, then came back to the states for university. So, he is very Indian, and I'm kind of American. He could be president of the United States, but I can't." She eventually persuaded him to take a chance on Texas, and the couple moved here in 2006. The day they arrived Mukherjee learned that Rosenfeld had been lured back to Kraft as the company's global CEO.
Absolut, which joined Nike and Coca-Cola as founding members of the American Marketing Association's Hall of Fame in 1993, is known as Pernod Ricard's "brand of provocation."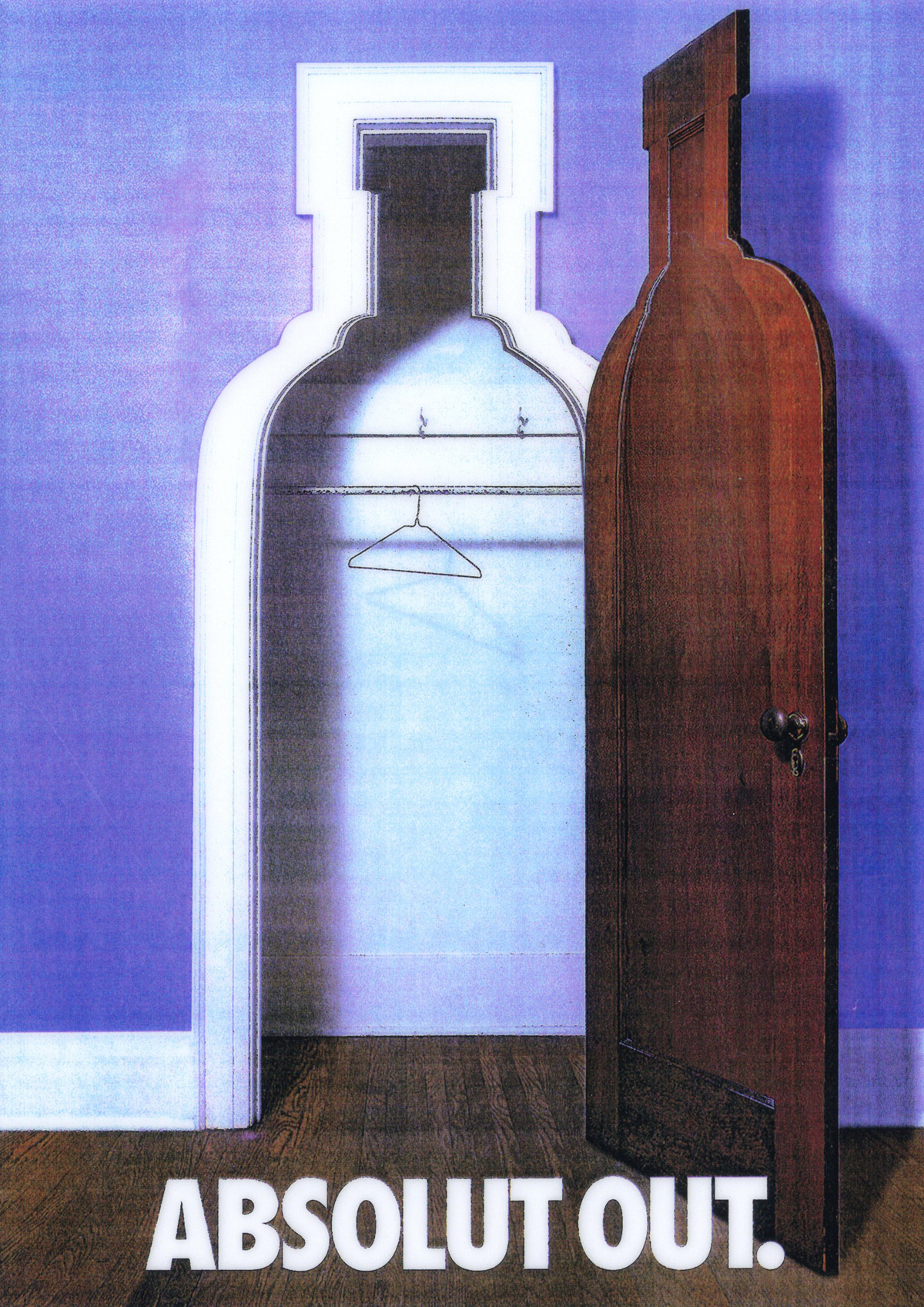 Absolut Out
It was a pioneer in supporting gay rights more than 40 years ago with its "Absolut Out" campaign.
Fire Island
Its allyship continues via the film Fire Island and an "Out and Open" initiative supporting LGBTQ bars.
#SexResponsibly
Under Mukherjee, Absolut has targeted hate speech and launched a #SexResponsibly campaign.
The 'Queen of Corn'
Most people assumed Mukherjee would return to Chicago, too. But she had made a commitment and never considered going back on her word. Her official title was vice president of corn brands (Fritos, Cheetos, Doritos, Tostitos, and the like); her nickname became "the queen of corn." As it turns out, her timing in joining Frito-Lay was ideal.
"I'm coming to work on these incredible, multimillion-dollar brands, right?" she says. "And when I get there, Indra Nooyi had taken over as CEO of [Frito-Lay parent company] PepsiCo. Her mandate was to raise the profile of marketing; she wanted the marketing to be as big as the brands." Mukherjee threw herself into the role. And it was at Frito-Lay, she says, where she learned to start breaking some rules—like eschewing big ad agencies and outsourcing Doritos Super Bowl ads to consumers.
"It was just unheard of back then," she says. "But we overtook Budweiser as the No. 1 Super Bowl ad. We would do crazy shit, and wow, it was fun. But I swear to God, it was the spirit of Texas and the spirit of Dallas."
Mukherjee's success led to her promotion to CMO and then global president of snacks. She continued to thrive, but after nearly two decades of working at corporate conglomerates, she wanted to gain private company experience. So, in 2019, she joined SC Johnson—the household products powerhouse behind Glade, Windex, Pledge, Ziplock, Raid, and more—as the company's first global CMO. Not long after joining, she was promoted to global chief commercial officer.
About four years into the post, she was enjoying a week at the company's private villa in the south of France—a perk enjoyed by top execs—when her phone rang. "I was sitting there overlooking the French Riviera, and I get this call about a search and some secret list I'm on for an opportunity at a company called Pernod Ricard," Mukherjee says. "I don't typically take headhunter calls, but this one was unique. I immediately start Googling, and it's Jameson, Absolut, and all the brands I love. It's the second-largest wine and spirits company in the world."
Knowing that his new North American CEO would be critical to his company's future, Chairman Alexandre Ricard personally oversaw the search. It came down to Mukherjee and another candidate. "I didn't think I would get the job, then Alex called me at like 5 a.m. one Saturday, because, you know, he's in Europe," she says. "And he said the most special thing to me; he said, 'Ann, from the day I met you, it has always been you.'"
More "Cocktail-Aware"
Mukherjee was the first external top exec hired at Pernod Ricard, which is based in Paris. "Ann had an impressive career path and a wealth of experience," Ricard says. "She also had the [fast-moving consumer goods] and consumer-centric proficiency we were looking for, which made her a wonderful candidate." The U.S. is Pernod Ricard's No. 1 market. Its mission to unseat Diageo (maker of Johnnie Walker, Crown Royal, Smirnoff, and other big brands) as the global wine and spirits leader can't be achieved without gains in America.
"Delivering in the U.S. is simply critical to us," Ricard says. "Moreover, the U.S. is the most influential market in terms of trendsetting; any brand or trend emerging there is very likely to become global. That's also why I personally value Ann's judgment and input so much."
Mukherjee is doing her part. Pernod Ricard, which has nearly 19,000 employees, generated global revenue of $10.5 billion (USD) in FY2021, gaining share in most key markets and seeing nearly 10 percent in organic growth. The Americas led the way, with revenue climbing nearly 15 percent. A 63 percent increase in e-commerce sales offset challenges in on-premise (bar and restaurant) sales. Isolated at home, people have become more "cocktail-aware," Mukherjee says. They began researching more brands and hosting more parties and learning how to make drinks like chocolate martinis, which led to a big jump in Kahlúa sales. With more discretionary income, they also began splurging on a $40 or $60 bottle of whiskey or tequila, instead of buying something cheaper. And then Drizzly and other home-delivery services came in. All of it changed the way people think about, and buy, wine and spirits.
Tequilas are especially hot now, Mukherjee says, as are whiskies and high-end gins. Pernod Ricard is also seeing strong growth from its ready-to-drink cocktails, based on its Absolut, Malibu, and Jameson brands. It has strong market share in the cognac business, led by Martell.
With a wide and diverse stable of brands, Pernod Ricard has reaped the benefits. "It allows us to compete in a very wide [range] of segments," Mukherjee says. "The power is in our portfolio, putting it in the right places and taking advantages of trends. That's what has accelerated our growth."
House of Brands
Pernod Ricard is known for having one of the most comprehensive portfolios in the industry. Its 240-plus brands span from whiskies, cognac and brandy, vodka, and gin to liqueurs, rum, champagne, tequila, apéritifs, and wine. Here are a few of its top sellers:
Absolut
Established in 1879 in Sweden, where it is still made, this vodka comes in countless varieties. It's also known for its award-winning ads.
The Glenlivet
Produced in the Scottish Highlands since 1824, it's the world's No. 2 single-malt scotch whisky. Writer Charles Dickens was an early fan.
Jameson
This global leader in Irish whiskey was created in the 1770s by John Jameson, who operated under the motto "sine metu" (without fear).
Kahlúa
Born in Mexico in 1936, this dominant coffee liqueur made of Arabica beans and rum is the basis for the Espresso Martini, White Russians, and more.
Malibu
Introduced as a coconut rum in the 1980s in Curaçao as the basis for piña coladas, it's now produced in Barbados and comes in  many flavors.
Monkey 47
As its name implies, 47 plant ingredients are used in the secret recipe for this batch-distilled, handcrafted gin made in Germany's Black Forest.
An Antiquated Industry
The wine and spirits business is not without its challenges. Mukherjee says she is often surprised at how behind the times the industry is. There's little data transparency and not a lot of tech overall. "In other [consumer products] industries, data is easily available. You can understand exactly who is buying your products." Because of the complex way it's structured, especially in the U.S., where regulations vary from state to state, the alcohol industry is a data outlier. It's also lagging in e-commerce by about 20 years, Mukherjee says.
After prohibition, the U.S. government set up a three-tiered system, so no one supplier could have a monopoly. Companies such as Pernod Ricard (suppliers and manufacturers) don't sell directly to retailers or consumers. They get their products into the hands of end users, stores, bars, and restaurants through distributors. "It makes it more complicated to bring in that modernity and for it to work across the U.S., but I think more people are figuring out that we've got to crack the code," Mukherjee says. "Consumers have smart devices; they're demanding more, and we have to deliver it for them."
Another area that's ripe for improvement is retail. Women account for more than half of alcohol sales, but for the most part, the shopping experience is less than ideal. Liquor stores are often not well lit, they're not always in the best areas of town, and they can be intimidating. Mukherjee says she'd like retailers to figure out a way to improve the experience and make it more like Nordstrom and Target and less like a hardware store. "Why should buying alcohol be like buying a wrench?" she says.
Despite industry challenges, Mukherjee says the opportunities for growth are endless. And for her, there's no better base for driving that growth than Dallas. She maintains a second home in New York and travels incessantly, but after 16 years, Dallas has become home.
"When you look at where America is going, all you need to do is come to Dallas," she says. "It's exploding; it's like a teenager coming of age. … It's not about style, it's about substance. That's embodied into what Dallas is. I love Dallas."
Get the D CEO Newsletter
Stay up to speed on DFW's fast-moving business community with weekly news reports, interviews, and insights.
Author
Christine is the editor of D CEO magazine and its online platforms. She's a national award-winning business journalist who has…