Over the last couple of years, employers from all industries have been grappling with The Great Resignation, as workers at every level pulled back on their careers or left their jobs altogether. In healthcare, these challenges have been especially acute. The industry was already dealing with a worker shortage and an aging workforce when the pandemic came along and created a full-blown crisis. At a time when they were needed most, caregivers faced incredibly difficult working conditions. Healthcare executives had to find ways to keep and recruit frontline workers. And soon, nurses and others realized they had the upper hand in deciding when and how they worked.
From the end of 2021 through the beginning of 2022, the demand for travel nurses was five to seven times higher than normal, says Susan Salka, who until retiring last month served as CEO of AMN Healthcare, the nation's largest healthcare staffing company. As much as 15 percent of the nursing workforce retired, took other jobs within healthcare, or left the industry.
An AMN survey found that the pandemic left 63 percent of nurses feeling emotionally drained and 56 percent feeling burned out most days. In addition, a study of 2,500 physicians by the American Medical Association, Mayo Clinic, Stanford University, and the University of Colorado found that 62.8 percent of physicians had at least one sign of burnout in 2022, compared with 38.2 percent in 2020.
There are several culprits, from conflicts with hospital leadership to challenges with reimbursement rates, but staff shortages are a compounding factor, and the issue will most likely worsen before it gets better. The Association of American Medical Colleges predicts a national shortage of between 37,800 and 124,000 physicians during the next 12 years.
The outlook for nurses is just as bleak. The Texas Department of Health and Human Services found that the demand is already outpacing Texas's supply of nurses, and the gap is expected to widen in the years ahead. Texas currently has 11.5 percent of unmet demand. By 2032, the shortfall is expected to be 16.3 percent. A recent report from the Bureau of Labor Statistics found that there are 2.7 available healthcare jobs for every healthcare role that gets filled.
Due to these trends, healthcare workers have the upper hand when it comes to compensation and deciding when, where, and how they will work. Healthcare executives have had to get creative to attract and hang on to employees. Salaries can be raised, but hospitals will never be able to compete with travel nursing agencies regarding compensation. But there are other things that can be done.
"A lot of things are going to have to change," Salka says. "I don't know who's going to pay for it, but it's going to have to happen because wait times are going up, and patient care is declining. We can't keep burning out the precious workforce that we have."
Industry experts say the most successful strategies for recruiting and retention fall into three categories: improved career pathways, meaningful interactions with leadership, and mental health benefits.
Avenues for Advancement
Healthcare employers are looking to support their professionals in a variety of ways. Medical City Healthcare, for example, is hiring more licensed vocational nurses and patient care technicians to take on additional responsibilities to support care teams higher up the chain. It's also training ER medical technicians to step up in emergency departments. Additionally, the health system has an extern program that gives nursing students expanded responsibilities. This helps keep the staffing pipeline full and relieves existing workers, which extends longevity among personnel.
Medical City has gone a step further by opening its own Galen College of Nursing. HCA, the health system's parent company, is partial owner of the Kentucky-based school, which is opening a campus in Richardson in 2023. A 2019 survey found that 80,000 qualified nursing students were turned away from undergraduate and graduate nursing programs because of a lack of qualified professors, who can make much more by working for a health system than teaching. Nursing instructors usually make between $70,000 and $90,000 per year, while a nurse practitioner typically makes $120,000.
Medical City is offering employees $5,000 in tuition reimbursement and providing loan repayment benefits for graduates. It also fully funds an employee's education from an associate's degree through nursing school. Although not every Galen graduate will end up working at Medical City, the school's first class has 40 students. With four graduations a year and room to grow, this strategy could have a major impact on shortages.
Cultivating Next-Gen Leaders
The ability to impact one's working conditions and provide more access to leadership are additional strategies that healthcare employers are using. Dr. Glenn Ledbetter is the regional chief medical officer for the DFW central region at Baylor Scott & White Health and runs the Physician Well-Being Program for the hospital system. He has written about physician burnout and addressing employee wellbeing in healthcare and speaks nationally on the topics. The Baylor program includes training on coping strategies for stress and other mental health measures (see sidebar on this page) and takes a unique focus by giving frontline providers access to leadership.
BSW also hosts a "wellbeing grand rounds platform." "We had honest conversations with our team and listened to what they were telling us about these complications of burnout and made sure that they got the help they needed in the moment," Ledbetter says. "Maybe it's a behavior health referral, a work schedule that needed to be adjusted, or some different domain of work to make, make it a better situation for them. We tried to be nimble enough to hear what our employees were saying and respond to that."
The wellbeing program also includes mentoring sessions that connect younger professionals with more experienced colleagues and a year-long program to develop leadership skills among physicians and prepare them for management roles.
Having access to executives is key to helping employees feel like they're part of the decision-making process, which in turn deepens their investment in what is happening at the workplace, says Zach Mueller, chief nursing executive at Medical City. The organization developed a shared leadership model where nurses participate in councils that make decisions about patient care. The councils, which also include hospital executives, allow employees on the ground who are dealing with patients directly influence strategies and procedures that impact working conditions.
This could include making changes to schedules, protocol improvements, and shifting responsibilities to improve efficiency and care. Giving employees who deal with these issues on a day-to-day basis an opportunity to have input about how the business operates can be fruitful on multiple levels. At Medical City, for example, the councils led to giving more duties to those in tech positions, allowing nurses to spend more time with patients. This, in turn, improved patient interactions and nursing satisfaction; it also gave medical technicians more responsibility, which makes them more marketable as they pursue career growth.
Giving voice to employees at all levels not only improves operations it also has a positive impact on culture and loyalty. Employees want to work somewhere where they feel like they are part of the decision-making process and contributing to outcomes. They are more likely to bring their best to work and stick around if they are given a chance to have an impact.
"Nurses make up the largest portion of our workforce, so we want to make sure they have a voice in the decisions that affect them and patients," Mueller says. "We want to hear from them."
The Toll on Mental Health
For some healthcare employees, the strain has become too great to bear. A survey from Mental Health America found that 93 percent of health workers reported being stressed out or stretched too thin, 82 percent were emotionally and physically exhausted, and 45 percent of nurses said they were not receiving enough emotional support. Given these conditions, employers are responding with innovative strategies that would have been unthinkable in the past.
In a post-COVID world, where so many jobs have moved into a remote or hybrid schedule, most healthcare workers were left behind, as their jobs were not as conducive to that sort of flexibility. But with recruiting and retention becoming so tricky, provider leadership must rethink the healthcare worker scheduling paradigm.
Ledbetter says Baylor Scott & White Health is embracing virtual care and allowing more flexible schedules. For employees who typically work five days a week in the office from 8 a.m. to 5 p.m., the system is looking at offering four 10-hour shifts or three 12-hour shifts instead. For others balancing childcare with a spouse, maybe noon to 8 p.m. works better than the traditional eight-hour day.
Another frustrating aspect of the clinicians' job is dealing with electronic health records. Although it might not seem like a mental health issue, it can be a significant stressor for providers. A 2018 Journal of American Medical Informatics Association study found that among users of the electronic health record, 70 percent reported stress connected to health IT, with primary care specialties being among those most affected. Health systems are striving to attack this problem head-on by pairing design teams with physicians to help the EHR work for the providers and flow better with what the caregivers need.
Other mental health benefits involve letting caregivers see patients from home using virtual care, allowing them to do paperwork and appointment notes remotely and at different times. That type of freedom and flexibility has been slow to arrive in the healthcare space, but shortages are forcing employers to consider getting on board.
"We've had to be creative because the last few years exposed the vulnerability of being rigid about how we think," Ledbetter says. "You have to be able to adjust to what the workforce needs. Not only to fit their life but, frankly, to give them some life back and some balance with their lives so that they can be effective, safe clinicians."
Worker-friendly schedules and other enhancements can improve the mental health of employees, but more traditional benefits have also become more common. Medical City North Hills, for example, just opened a designated serenity room, a tranquil area equipped with artwork, music, aromatherapy, and massage chairs for staff to take some time for themselves. And it's getting used. "We find it full all the time," Mueller says.
Employee engagement and retention are top of mind for all healthcare employers. For many, the challenges are easy to identify but difficult to overcome, Ledbetter says. "How do you configure a workforce that avoids burnout, that is going to be fulfilled as a personal mission, that is adequately compensated, and that is made of people who feel like they belong where they work?"
For a list of the winners and finalists of D CEO's 2022 Excellence in Healthcare Awards, click here.
Get the D CEO Newsletter
Stay up to speed on DFW's fast-moving business community with weekly news reports, interviews, and insights.
Author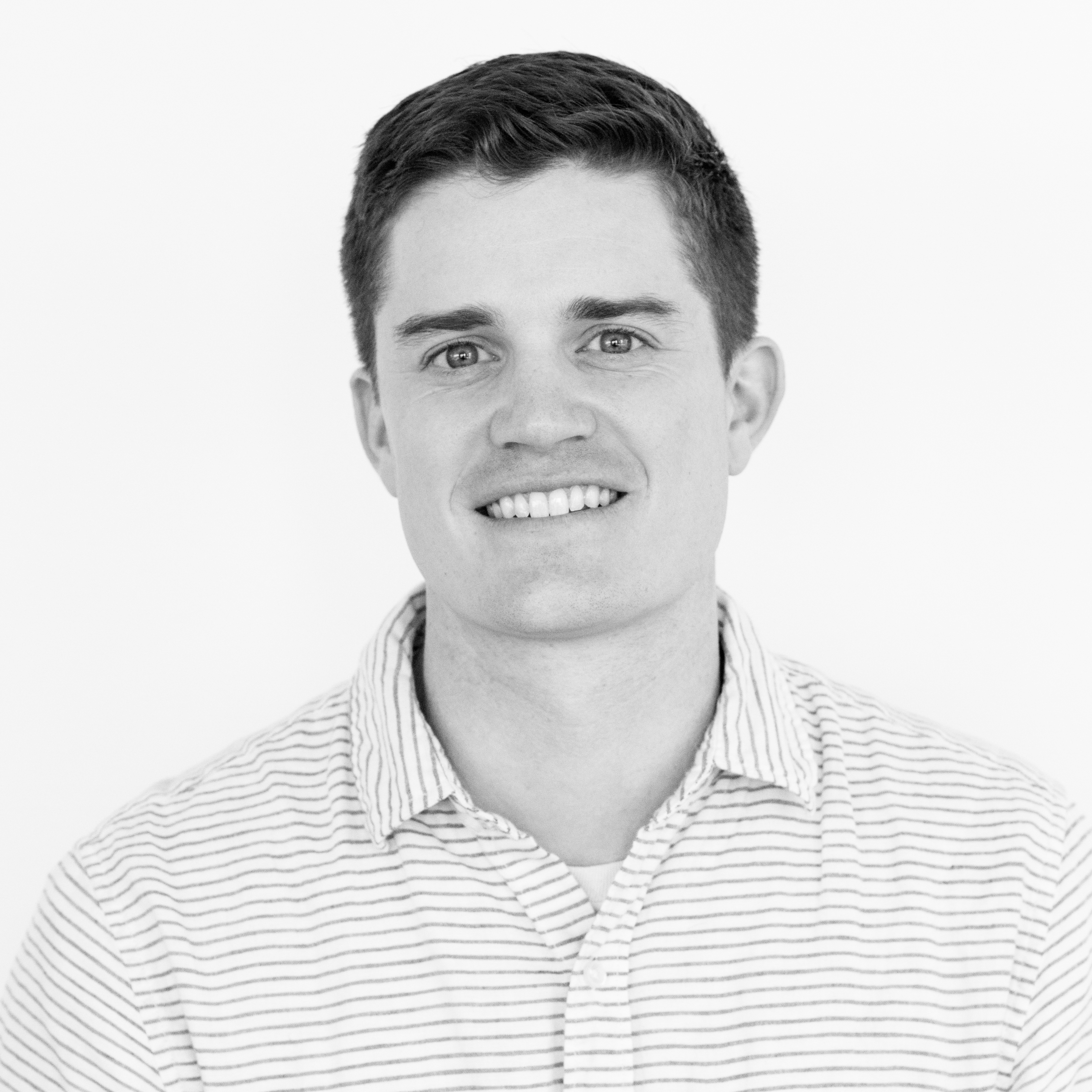 Will is the senior editor for D CEO magazine and the editor of D CEO Healthcare. He's written about healthcare…