Monday meetings with the congenital heart surgery team at Medical City Children's Hospital are not like those at a typical office. Sure, some of it might look familiar: More than a dozen physicians, surgeons, clinic managers, and other staff gather around 7:30 a.m. to discuss the week ahead. Some of the team calls in virtually; others sit around a conference table. But that's where the similarities end.
When I visited there in July, several people jumped up to leave the room about halfway through the meeting. They weren't refilling their coffee or using the restroom. One of their patients needed immediate resuscitation. (The team was successful, and the patient survived). When the doctors returned, they sat back in their seats as if they simply stepped away to grab a snack. Typical, this is not.
At the meeting, what looks like an indecipherable bloody mass of flesh is shown on the screen, but it speaks volumes to the team. They point out malformations and results of past procedures and create a plan for each of the children upstairs in the team's intensive care unit. Walking past the patient rooms, I am struck by just how small the children look in the full-sized hospital beds. Machines loom large on either side, pumping in fluids and antibiotics, beeping as parents huddle nearby. Laying on their backs, many have patches over their eyes, their chests rising and falling almost imperceptibly.
Meanwhile, downstairs at the meeting, Dr. Kristine Guleserian leads the discussion from the head of the table. She is the first and only woman to lead a congenital heart team in the country, and her comprehensive knowledge of the patients, their families, and the condition of their hearts is on full display as the group discusses each case.
She and the team work efficiently with input from all directions. Guleserian is the head of the program, but it is not a one-woman show. Pediatric cardiologists, general surgeons, and clinic managers alike chime in to add their perspective, weighing on the imaging, family, mental health, and medical history. It is no coincidence that the group functions so well; Guleserian built the team with moments like this in mind.
Getting the Band Back Together
After more than a decade at UT Southwestern and a spell in Miami, Guleserian was hungry to lead and more than capable. Although she is not much more than five feet tall, she looms large in the congenital heart surgery world, serving on leadership in numerous organizations, and is a coveted speaker at conferences. While at UT Southwestern, she made headlines when she performed a heart transplant on what was at the time the world's smallest patient, a five-pound newborn.
When she arrived at Medical City in September 2019, the hospital invested in assembling her ideal team, a collection of cardiologists who balanced all the qualities she looked for in colleagues— and they just all happened to be women.
"It's like fantasy football. You pick everybody who you would dream about working with, and you change the whole atmosphere," Guleserian says. "You get rid of the toxic work environment that so many of us have been subjected to, and you build a team with all the best people, the most talented, and the ones who have the best bedside manner and personality."
Finding a physician who is gifted technically, great with patients, and lacks a disruptive ego is no easy task. But Guleserian is confident that she has found a crew that checks all her boxes. Over the years, she made mental notes of who she would want to work with if she were given the resources to build her own crew and bring in her preferred talent.
Within the last year, Guleserian has recruited four physicians to join her at Medical City Children's. All of them came from UT Southwestern, though they all were at different stages in their career. Usually, it would take years for the resources to open for such a significant talent acquisition, but Medical City made it happen.
Guleserian's real-life fantasy line-up includes Dr. Vivian Dimas, the medical director of adult congenital heart disease at Medical City Children's Hospital who specializes in minimally invasive treatments of complex heart conditions. She is joined by Dr. Carrie Herbert, a pediatric interventional cardiologist who also focuses on minimally invasive procedures.
Dr. Poonam Thankavel is a pediatric cardiologist and the medical director of pediatric cardiac imaging specializing in imaging and diagnosis. Dr. Ilana Zeltser is a pediatric cardiologist and the medical director of pediatric electrophysiology and specializes in diagnoses.
Having that many women leaders in a cardiology program is rare, but Guleserian didn't set out with that intention.
"I picked them for their talent," she says. "They just so happen to have two X chromosomes."
Guleserian also brought in her surgery partner, Dr. Javier Brenes, from Costa Rica, and the team's intensive care unit director, Dr. Mark Clay.
"It's always been my dream since I was a medical student to build a team of all the people who I liked to work with. That's been the vision here—to bring the best of the best who are people you like to work with," Guleserian says. "They are more than just clinical experts. They have a great bedSide manner, personalities, and outside interests that make them multi-dimensional."
Many of us have experienced that special team or group of colleagues where everything just clicked. Together you did great work, you got along, and you cared about each other. Time, money, families, partners, and other opportunities eventually get in the way. But you stay in touch in case there's a way to work together again. That's what Guleserian made happen.
"It's hard to believe how much we've done, but it is a case of getting the band back together with a bunch of people who respect each other, like each other, and work well together," Dimas says.
Those who were part of the pediatric cardiology team before Guleserian arrived say they've noticed a marked difference in the ambition of the program and the innovation it embraces.
"Dr. G thinks outside the box, and she's a perfectionist, which is absolutely vital in terms of what we're doing," says Dr. Jane Kao, a pediatric cardiologist who has been at Medical City since 1995. "She never says it can't be done. She asks, 'Why not?'"
Bringing in that many new leaders in a short time isn't easy in any business setting, but in just six months, the team is already functioning at a high level. Keeping the focus on the patient is critical.
"Every person that's part of this team comes together for the sake of the patient," Kao says. "We always put the patient first." Guleserian believes she is having her cardiology cake and eating it too. "People sometimes ask, 'If you had to have a technically excellent surgeon or a surgeon with great bedside manner, which would you choose?' And I always said, 'Why can't I have both?'"
Operating in a Man's World
Several of the physicians I spoke with shared a similar story. It goes something like this: As women at the top of their field, who often present and speak at conferences, they tend to see the same audience while peering over the podium. Before them could be 100 physicians from all over the world, but only about eight of them would be women.
Interventional cardiology is still a bastion for male physicians. Even though gender parity has improved from a generation ago, women still experience a lingering disparity. At the last in-person conference that Dimas attended, prior to the pandemic, she approached the faculty check-in table. A woman seated behind the table told her,
"Vendor check-in is down there." Dimas says, "I told her, 'I'm checking in for faculty.' That [kind of] stuff is still out there."
I picked them for their talent. They just so happen to have two X chromosomes.

Dr. Kristine Guleserian
The double standards don't end at international conferences. Women surgeons and cardiologists are still subjected to assumptions that affect women in multiple professions.
"There is that undertone that as women, they will never be as dedicated as men because they are dedicated to their families and can't give everything to their job," Dimas says.
But around the conference table at Medical City Children's Hospital, floors below the impossibly small infants preparing for or recovering from heart surgery, Guleserian is working to change the paradigm.
"We've all been subjected to some form of harassment in the workplace," she says. "What we're trying to do is set the example and have a zero-tolerance policy."
In addition to building her dream team, breaking barriers of medical leadership, and performing some of the most complex and delicate surgeries on the planet, Guleserian seeks out mentorship opportunities with young women at all stages of their medical education. She embraces her role and leans into the opportunity. A few years back, before moving to Miami, she invited some medical students over for dinner. As they finished their meal, the students pleaded with her to keep empowering women, building teams, and fearlessly sharing her story. "I said, 'You know what? From here on, I am going to make a stand. Because if we can make it better for the next generation, then that's what we need to do."
Dr. Kristine Guleserian became the first woman to lead a congenital heart surgery program in the U.S. when she was named medical director of Medical City Children's Hospital Heart Center last year. She has since built a cardiac surgery "dream team" whose members include:
Get the D CEO Healthcare Newsletter
Stay informed with a detailed weekly report on DFW's evolving healthcare industry.
Author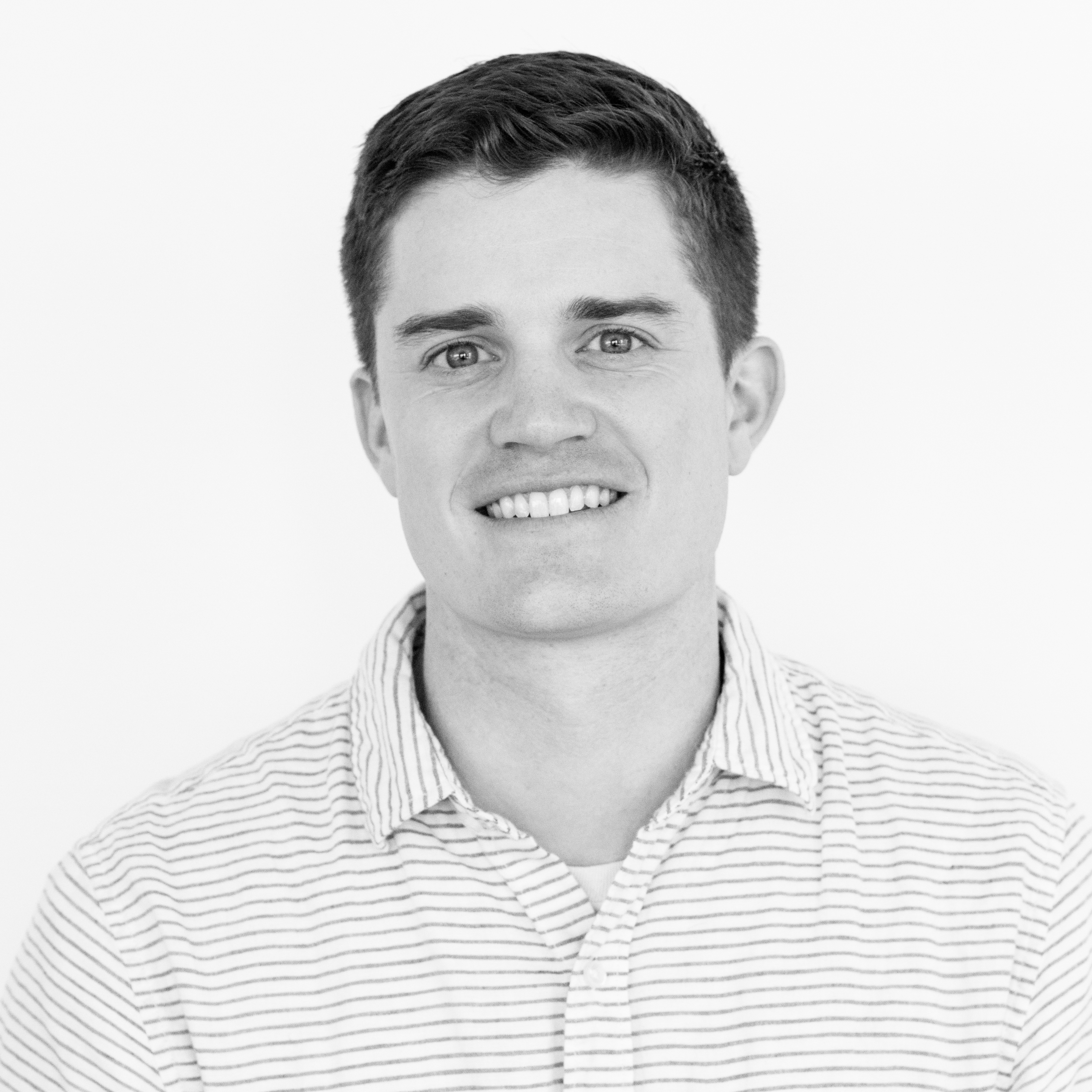 Will is the managing editor for D CEO magazine and the editor of D CEO Healthcare. He's written about healthcare…