When he was on summer break as a 9-year-old, Danny Lovell's mom would drop him off at the Henryetta Golf Course in rural Oklahoma, and the young tyke would play as long as the sun allowed. But despite his passion for golf, Lovell, who today serves as CEO and president of The Rainier Cos., would initially go on to excel on the tennis court.
He won the Oklahoma State Tennis Championship in high school and earned a tennis (and basketball) scholarship to Oklahoma Christian University. But the allure of his first sport was too strong, so he set aside his Wilson racket in favor of less-than-tour-ready clubs. Lovell walked on OCU's NAIA-level golf team, and it didn't take him long to find his stroke. He logged back-to-back All-American campaigns in 2001 and 2002, becoming the first walk-on in OCU history to do so.
After graduating, Lovell took a post at Gleneagles Country Club as an assistant professional. It was there that he met a club member who would help fuel his quest to go pro. During a round of golf, Lovell shared his dream but said he needed money to fund the pursuit. The member told him, "If you shoot under par on the back nine holes, I'll invest in your golf career." Lovell came in two shots under to earn an investment from the member and 15 others the member corralled. They put in about $150,000 between 2003 and 2005 to fund Lovell's golf career.
Unable to successfully turn pro, he stashed away his Titleists in 2006 to take a job with The Rainier Cos. after getting to know the company's founders.
"They needed a business development person, and they were willing to give me a shot," he says. The firm, which buys and sells all property types, has closed on about $2.5 billion in assets since its founding in 2003.
While climbing the ladder at The Rainier Cos., his competitive itch for golf returned. In 2010, Lovell regained amateur status. A year later, he won the North Amateur, shooting six under par, shooting 68, 74, and 65. He has also played in four USGA events and won a club championship at Preston Trail Golf Club. Throughout it all, his day job did not suffer; he was named president and CEO of The Rainier Cos. in 2019.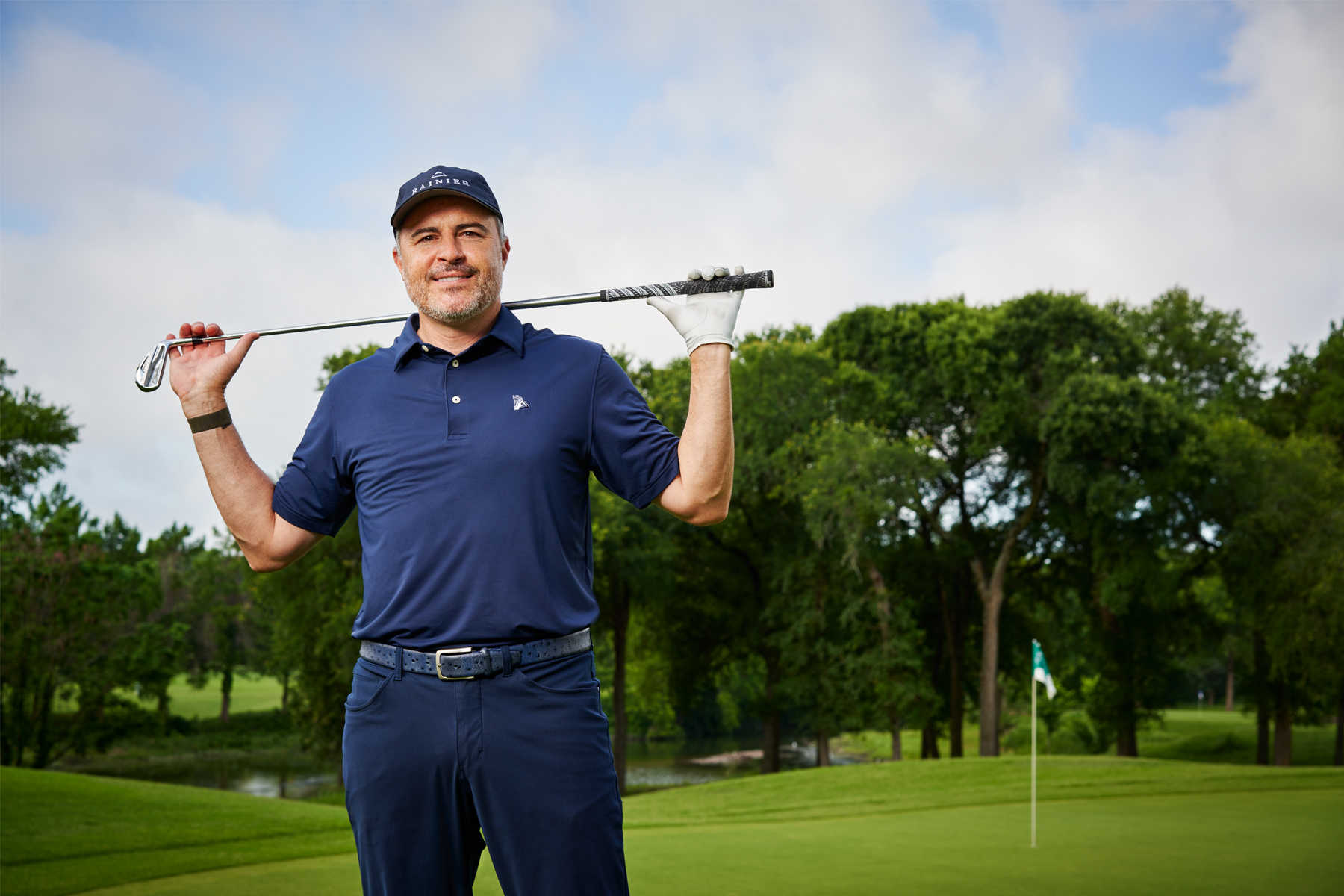 Lovell still plays in up to six amateur events a year. His wife, Amber, is an avid golfer, too. In 2018, the pair won the Championship Couples Tournament at Pebble Beach Golf Course in Carmel, California. The parallels between sports and business are interesting, Lovell says.
"In college, I walked on, someone gave me a shot, I ended up being good enough, and became an All-American," he says. "At Rainier, they gave me a shot; I worked hard, made the team, and then became CEO."
Get the D CEO Newsletter
Stay up to speed on DFW's fast-moving business community with weekly news reports, interviews, and insights.