Adelfa Botello Callejo June 10, 1923–Jan. 25, 2014
Adelfa Botello Callejo was born into an immigrant family of five children in Millett, Texas, a small town flooded with segregated schools and cemeteries, but would go on to be one of Dallas' hardest working activists.
She is believed to be the first practicing Hispanic female lawyer in Dallas. The city will soon honor her with a bronze statue in a downtown park next to the University of North Texas Dallas College of Law and the municipal court building.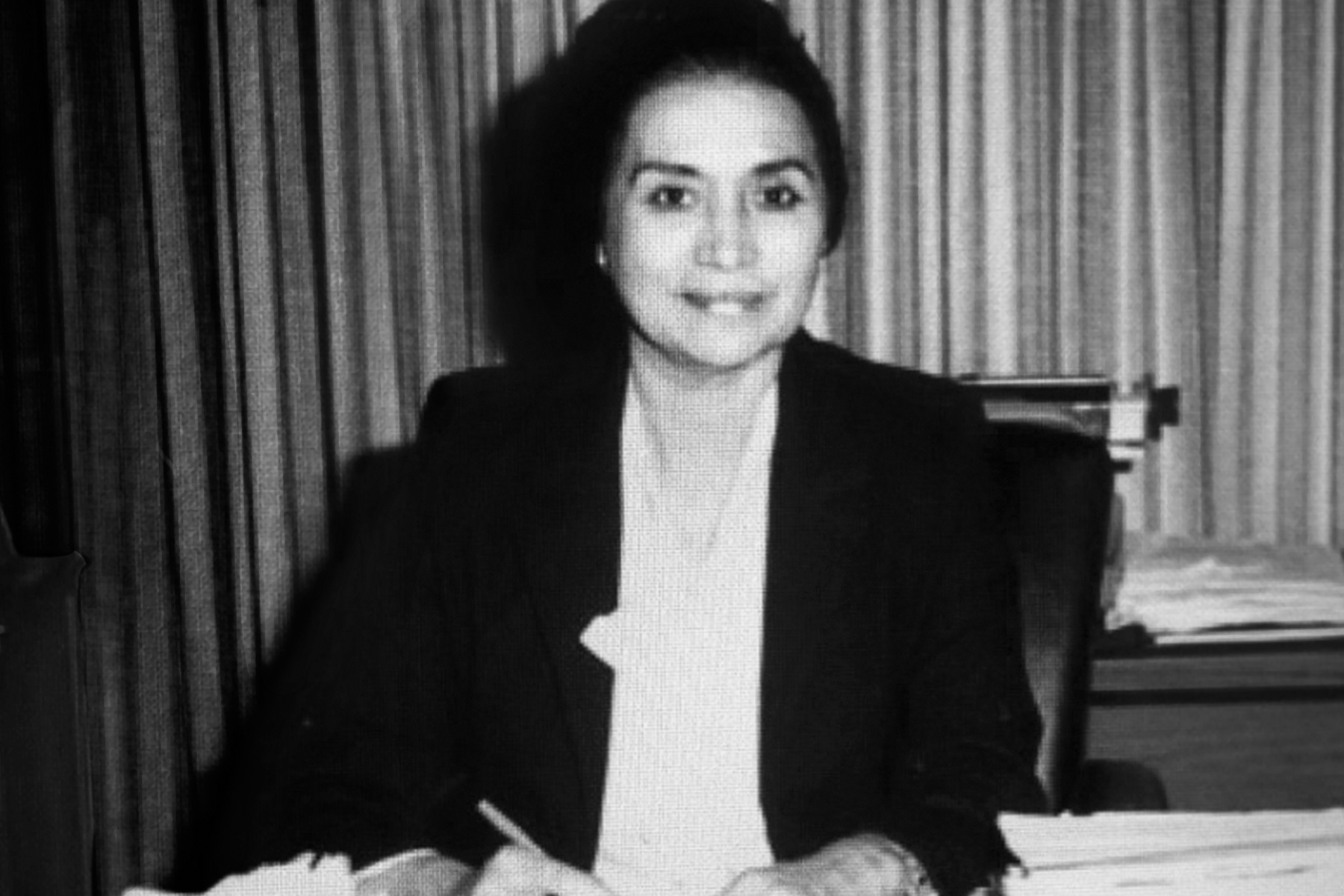 Despite being the second-born, she served as the oldest child because the family's first-born, Ricardo, died at nine months from illness and dehydration by diarrhea. She worked in the field and did other people's laundry, and her father picked cotton and worked in the sulfur mines. They eventually opened a small grocery store that barely paid the bills, and by the time Callejo was nine, she had learned how to run the store by herself during the Great Depression.
This South Texas upbringing directed her to her interest in law, as she was one of many children in her community forced to drink water from horse troughs. Being the oldest bilingual child, she served as her family's interpreter, leading her to her first move of activism: marching to her school superintendent's ranch to complain about the mistreatment of Mexican-American children.
The Botello family moved to Dallas in 1939. Years after settling here, she worked as a bilingual secretary during the day and took night classes at SMU. She spent a short time living in California, where she started an export-import business and married her biggest competition, Bill Callejo. She knew she needed to get back to Dallas, so she returned in 1952 and resumed classes at SMU.
In 1961, Callejo became the first Hispanic woman to graduate from SMU's law school while one of three women to graduate that year among 37 total graduates. Despite her credentials, she only was offered legal secretary positions after graduating, so she started her practice.
The start of Callejo & Callejo law firm sprung her activism into action — including her protest of the killing of 12-year-old Santos Rodriguez by a Dallas police officer in a squad car in 1973. Nine years later, she participated by leading demonstrators through downtown Dallas to protest Oak Cliff deportations by immigration agents that left children without their parents. This led Callejo to file a lawsuit to prevent families from being broken up in this way going forward.
Her law degree was essential to fighting the injustices she had faced throughout her lifetime, and she ended up successful and comfortable, a far cry from the horse troughs and segregated schools of her youth. Her career gave her financial freedom and independence because she was not in constant fear of losing her job or establishment.
She continued advocating and spent the late 1980s working for political power-sharing to help bring Dallas its first single-member council districts, which later fueled the careers of Black and Hispanic politicians. She also battled the Dallas Independent School District to help students obtain bilingual education. Her Spanish-speaking mother did not have anyone to teach her English in school, which led her to leave school after third grade.
At her final speech on April 12, 2013, she spoke to an audience of Adelfa Botello Callejo Elementary School — named in her honor.
"It is through education that we are truly set free, and it is only through education that we shall make this world a better place than we found it, for education is the great equalizer," she told the crowd. "I have spent my entire life on this Earth promoting the inherent value of knowledge: the unobstructed use of our imaginations and the development of proficient leadership as we run the course of the 21st century. I want you to know that I shall never rest nor waver from that commitment."
Get the D CEO Newsletter
Stay up to speed on DFW's fast-moving business community with weekly news reports, interviews, and insights.
Author