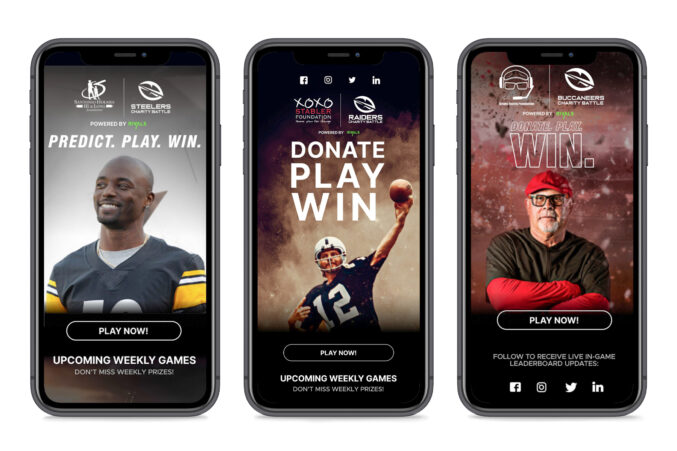 Dallas-based Shokworks Is Activating the Second Screens of Sports Fans All Over the Globe
Alejandro Laplana established partnerships with Real Madrid, the Tampa Bay Buccannears, and others.
Many of us spend our nights and weekends passively watching a large screen while the small screen in our hand commands most of our attention. Dallas-based web and mobile app company Shokworks is taking advantage of this reality and working with some of the world's biggest sports brands to add another level of competition to fandom.
Some of those who subscribe to the company's apps can do everything from predict the winner of the coin flip to even get a personalized happy birthday message from their favorite player.
Shokworks' even helped launch FC Barcelona's own blockchain community, which sold 600,000 tokens to fans—coins that are now worth $20 million. The tokens allow fans to have enhanced interaction with the club, such as designing the mural in the team's locker room.
The app subscriptions also serve as fundraisers for team needs or charities and allow Shokworks to better understand its users, which helps bring brand deals to the teams.
"We create apps for these brands, players, and teams and find ways to creatively nurture users through different tiered systems, giving users access to the players," says Alejandro Laplana, CEO.
"Teams are desperate to find new ways to generate revenue"

Alejandro Laplana
For example, his company designed an app that helped raise money for the Arians Family Foundation, created by Super Bowl-winning Buccaneers Head Coach Bruce Arians. Through the app, fans can make in-game Super Bowl predictions, win sideline passes and autographed merchandise, and donate to charity partners.
Venezuelan-born Laplana began his career in finance in the U.S. before segueing to venture capital. A rough patch led him back to South America, where he started the Shokworks platform from scratch, connecting with sports teams and brands and eventually building out a network of tech, virtual reality, and cryptocurrency startups in everything from the medical industry and sports to law enforcement training.
His company now employs about 300 people in eleven countries and has partnerships with Real Madrid, the Las Vegas Raiders, the Pittsburgh Steelers, and more.
"Teams are desperate to find new ways to generate revenue, and COVID has accelerated it almost tenfold," Laplana says. "We've been lucky to target the market at the right time."