While coastal cities soak up the spotlight in the cosmetics and skincare markets, Dallas-Fort Worth is quietly becoming a powerful force in the $62 billion U.S. beauty industry—from product development and packaging to logistics and retail sales. Home to legacy and indie brands alike, North Texas first emerged as an industry player in the 1960s Mary Kay Ash launched her company with four skincare products and a foundation.
Twenty years later, Sally Beauty moved its headquarters to North Texas. Today, the industry giants report roughly $8 billion in annual sales. More than 15 notable brands call DFW home, including packaging giant FusionPKG, Swiss lab Galderma and its subsidiary Cetaphil, Goodier Cosmetics, and a growing list of luxury skincare labels such as BeautyBio, Revision, Jack Black, and Natura Bissé.
With its lucrative beauty counters, Dallas is a top consumer market for many of them. Barcelona's Natura Bissé established a North American office in Irving because Neiman Marcus, the company's top retailer from a revenue standpoint, is based in North Texas and the region is a logistical hub. Curran Dandurand, co-founder and CEO of Jack Black, says Dallas is a top-volume producer for the men's skincare brand. "Nordstrom NorthPark is our No. 1 volume door in the country, and that one door makes up 4 percent of our total Nordstrom volume," Dandurand says.
In the wake of COVID, a mass migration of beauty companies relocating to DFW is underway and under the radar. Jamie O'Banion, whose BeautyBio is one of the fastest-growing skincare lines in North America, calls DFW the new beauty capital.
"I think people forget the DNA of Texas and the beauty roots that are already here," she says. "There's an incredible gold mine of amazing chemists and amazing formulators for your brand—whether it's color [makeup] or skincare, there's nothing you're missing here. There has been this interesting migration under the beauty umbrella for skincare and color in Texas, and I think that's only going to continue."
As evidence, O'Banion points to a handful of acquisitions involving North Texas brands in the past few years. Addison-based EltaMD sold to Colgate in a $730 million deal that included Physicians Care Alliance. Coppell's Edgewell acquired Fort-Worth men's skincare brand Jack Black in 2018. That same year, BeautyBio accepted a minority investment from Dallas private equity firm Kainos—the same company that purchased Nutrisystem for $575 million in 2020.
"It's hard to find, outside of fintech, these types of revenue multipliers," O'Banion says, adding that acquisitions are also evidence of the industry's resilience during economic downturns. "You never want to use the word recession-proof, but I will say that beauty and pet are two sectors within the consumer-packaged goods world that tend to be very stable in volatile economic environments."
Referred to by economists as the "lipstick effect," it's when consumers eschew big-ticket, luxury item purchases during downturns and instead seek solace in small indulgences, such as premium lipstick and skincare. Last year was no exception; several North Texas companies reported massive gains during the pandemic, particularly in online sales. Jack Black saw its e-commerce sales double. Farmhouse Fresh tripled its B2C (business-to-consumer) sales. Natura Bissé saw a dramatic channel shift from brick and mortar to e-commerce. And luxury skincare line Revision saw a 96 percent rise in online sales. "You see yourself in a mirror every day, recession or not," says Maria Carrell, the company's CEO.
Rising Above the Times
The pandemic sparked profound changes in consumer behaviors. It caused them to bring the spa into their homes and created surges in health-focused personal care purchases. Other fast-moving trends illuminate the importance of ethics, inclusivity, sustainability, and young consumers. One of the biggest sweethearts to emerge from the pandemic is skincare, with clinical skincare being one of the fastest-growing subsegments within the niche.
"I think there is a paradigm shift in the consumer; now is our time," Carrell says.
Consumer searches for products with antioxidants, vitamins, and anti-aging compounds skyrocketed, prompted by the pandemic's push for health and wellbeing. "Ingredients such as Vitamin C, niacinamide, hyaluronic acids are really big," says Shannon McLinden, founder of McKinney natural skincare brand Farmhouse Fresh.
McLinden founded clean beauty brand Farmhouse Fresh after success with her first endeavor, Summer Soles—liners that keep sandals from slipping. She started with foot scrubs, which took off after Oprah featured them on her "O List." From there, McLinden followed consumer demand and began making lotions and other skincare products that used clean ingredients—often growing her own herbs or plants to produce extracts.
"It mattered to me, and I found that it also resonated with the spa industry," she says.
In the past few years, what was once a concern for spas has become top of mind for consumers, as many luxury, clean beauty brands, including Tata Harper, Ilia, and Colleen Rothschild, flooded the market. McLinden's direct-to-consumer base grew roughly 10 times during the pandemic.
Men's skincare experienced growth, too.
Twenty-one years ago, Curran Dandurand and a Mary Kay colleague, Emily Dalton, saw an opportunity to fill a hole within Dallas' luxury skincare market—products for men. "Nobody was catering to the affluent male who wanted quality, luxury, and effectiveness in his personal care," Dandurand says. She and Dalton launched 10 skin, beard, and haircare products under the brand Jack Black in 2000.
Today, it's the leading player in a $403 billion global market segment. Dandurand says the men's market began to accelerate in 2010, with new competitors in the wake of the 2008 downturn.
"Men viewed taking care of their skin, shaving, cleansing, and showering as something you don't skip when there is a recession," she says.
The pandemic's onslaught in 2020 has led to similar growth; Jack Black's online sales were up nearly 100 percent over 2019, and overall sales grew 8 percent. Dandurand hopes that new acne products aimed at Gen Z consumers and strong holiday sales will boost what is turning out to be a good year. "We're up over last year, about 30 percent, and we're even up over 2019," she says.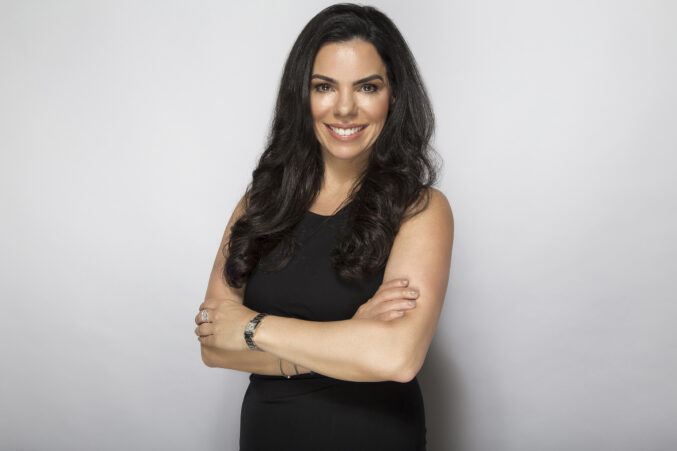 Med spas, projected to have a market value of $47.1 billion by 2030, also are rapidly gaining popularity. A big part of the growth comes from younger millennials and Gen Z consumers, who are more educated than their parents and making an earlier entry into prestige skincare—even when it comes to preventative treatments and fillers.
Another driving force is what industry experts refer to as the "Zoom effect," an increase in face and neck procedures as consumers get up close and personal with their own features more regularly through virtual platforms during the pandemic.
Louise Proulx, who founded Renew Beauty at NorthPark Center the day the stock market crashed in 2008, says the category is seeing double-digit growth year over year and that injectables are driving the market for the 25-plus consumer. "The difference today is that people need some self-care; we are in a very high-stress world," she says. "I see no end [to growth] in the business of beauty."
The "Zoom effect" is driving the use of neurotoxins and fillers, says Stephanie Ortiz, CEO of Dallas' It's a Secret Med Spa. The aesthetic injectables market is predicted to grow by 11.8 percent per year and hit $21.6 billion by 2027, according to Grand View Research. Ortiz says one of her vendors saw a nationwide increase of 7.8 percent in injectable sales in the fourth quarter of 2020. Botox holds more than 70 percent of the market and stands as It's a Secret's No. 1 product.
Ortiz says since reopening this past May, sales have outpaced pre-pandemic numbers by 60 percent. In addition to vertical sales growth, the med spa has grown its EBITDA by more than 20 percent. Internal statistics parallel social media's influence on the brand's clientele; Ortiz says marketing campaigns contributed to 47 percent of sales during the first half of 2021.
Fast-Moving Industry Trends
Instilling Inclusivity
The rise of social media has also helped push consumers and retailers to prioritize ethics and inclusivity. Nordstrom and Neiman Marcus, for example, are actively sourcing products with clean ingredients and those explicitly marketed to women of color. Historically, beauty retailers' shelf space has not equitably represented the consumer group's more than $1 trillion buying power.
"Women of color are the No. 1 spender when it comes to beauty products," says Sipho Gumbo, founder of Yangu Beauty. Neiman Marcus picked up her skincare brand for women of color at the end of 2020. Yangu's sales have jumped 30 to 40 percent since partnering with the retail beauty giant.
Brands also are embracing the natural characteristics and beauty of women of color. "Eighty percent of businesses creating haircare products for women of color are Black-owned," says Mahisha Dellinger, founder and CEO of Curls. The brand just landed a deal with Ulta Beauty as part of a pledge to allocate 15 percent of Ulta's product assortment to Black-owned, Black-founded, and Black-led brands. Curls also is carried in Target, which picked up the brand in 2008, as well as CVS, Walmart, Kroger, Amazon, and others.
Although progress has been made, there is still plenty of room for improvement. "There isn't anything that's talking directly to us, saying 'This was made with you in mind,'" Gumbo says. "We still need more on the market."
Regina Merson, founder of Dallas-based Latina cosmetics brand Reina Rebelde, agrees, noting that poorly executed attempts at bilingual ads are too often the norm. "I hope this is what's coming: more inclusivity. It's more authentic inclusivity, not just a token photo. And I hope that there's more of an integration into the mainstream," Merson says.
Momentum in the market for multicultural beauty products. A year into founding
Cultivating Clean Beauty and Ethical Sourcing
Experts say ethical sourcing and clean ingredients have also taken center stage as younger shoppers lean toward vegan and sustainable brands. Revision's Carrell notes more consumers also are latching on to products manufactured by companies with good environmental, social, and governance scores.
"Consumers are becoming more concerned about where products are manufactured, who is behind them, how do they run the company, do they treat their employees fairly, do they buy the standards I expect," she says. "I think that has become even more important, and COVID just fueled that."
Natura Bissé, for example, launched its vegan Diamond Well Living line in 2021.
"As younger consumers come into this category, they are all about natural, organic, vegan because they are much better read than we were when we were growing up," says Jaime Vasquez, who heads up Natura Bissé's operations in the Americas. Globally, the clean beauty market is estimated to reach $22 billion by 2024, according to Statista Research.
In Dallas, large legacy brands and smaller indie players are opting in, spurred by a societal health and wellness push and matching demands from spas.
McLinden of Farmhouse Fresh says spas, which made up 80 percent of her clientele before COVID, would turn her skincare products around, inquiring about various ingredients, their sourcing, and their effect. Today, her products have stickers that display each product's percentage of natural ingredients; most are in the 90s. Many of the botanical extracts McLinden uses are sourced from microgreens grown on her farm, and she tries to source locally and domestically so as to cut down on transportation emissions and volatile refrigeration conditions that can impact product efficacy. Packaging players are also following suit, opting for recyclable resins and plastics wherever possible.
"Half of our product line today is sustainable," says Derek Harvey, co-CEO of FusionPKG, a Dallas company that supplies packaging to nearly every large luxury cosmetics retailer. "Within the next few years, probably 80 percent of the products will be sustainable."
Problem Areas No More
As trends and consumers have evolved over the past year, so has North Texas. Growth obstacles of the past, such as talent challenges and a lack of private equity, are becoming less of a hurdle, drawing in new players and expanding market share.
"Remote work opens up an entirely new pool of talent because now we all have the infrastructure to work in a remote environment," says O'Banion, who has recently hired several off-site employees. And as challenges of the past clear up, the region's central location (which means better shipping and business travel costs), lower property taxes, and inexpensive warehouse space are becoming even more appealing to coastal companies.
Those same lures are attracting more financial companies and investors to North Texas, expanding capital opportunities for new and growing beauty brands. "One thing that will continue to bolster all new brands is deepening our venture and private equity partners that are here," O'Banion says.
Funding will also propel innovation, which will boost growth in the sector, adds Vazquez of Natura Bissé. "The depth of innovation, creativity, and research is going to flourish here in North Texas."
Get the AtHome Newsletter
Enjoy Dallas' best trends, hot properties, and tips from local designers to help you nest in style delivered weekly.
Authors
Bianca Montes formerly served as online managing editor of D CEO, the business title of D Magazine Partners.
Kelsey J. Vanderschoot came to Dallas by way of Napa, Los Angeles, and Madrid, Spain. A former teacher, she joined…