We asked leaders at Page, Ryan, and Blue Cross Blue Shield of Texas what risk has shaped their career the most.
When building our careers, a fork in the road usually approaches us at some point. Maybe we surmise one path seems blazed and prepped for comfortable travels. Maybe the other path is unclear and highly advised against. We must ask ourselves, though, which path provides the life we desire?
For D CEO's October issue, we asked three North Texas executives to share the biggest personal risk they have taken throughout their career. Here's what they had to say about taking the path less traveled.
[img-credit align="alignright" id=" 864181″ width="150″]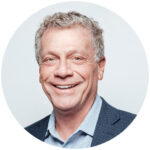 [/img-credit]
Mattia Flabiano III
President and Senior Principal, Page
"I guess it would be the fact I have stayed at one firm my whole career, which many people said was a risk in not exploring other options and opportunities. But after 41 years at Page, it has become my greatest success. We have grown the firm exponentially, expanded globally, added services and market sectors, and watched young designers blossom into superstars. Even more important, I count many of my colleagues as lifelong friends."
[img-credit align="alignright" id=" 864182″ width="150″]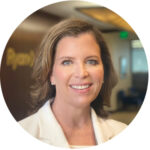 [/img-credit]
Ginny Kissling
Global President and COO, Ryan
"When I was getting close to graduating from college, my professors told me I needed to go work at one of the Big Four accounting firms to be successful. At the time, I was finishing up an internship at Ryan. I had enjoyed it more than I ever dreamed possible and had been offered a full-time position with the company. I also received offers from the Big Four. I took a risk and accepted the role at Ryan— and look how that turned out."
[img-credit align="alignright" id=" 864183″ width="150″]
[/img-credit]
James Springfield
President, Blue Cross Blue Shield of Texas
"Over the years, I have taken my share of risks professionally in business. Some have thankfully worked out, and others provided me with valuable but tough lessons. I sometimes think about the biggest risks that I have experienced not by the ones I have taken but rather by those I decided against taking. When I consider some of the benefits I missed out on as a result of those decisions, they were by far the 'riskiest.'"
Get the D CEO Newsletter
Stay up to speed on DFW's fast-moving business community with weekly news reports, interviews, and insights.