Walking into one of Dallas' newest barbecue joints, I knew what I wanted as soon as I laid my eyes on the menu. "Wagyu brisket," I tell a man behind the counter at Oak'd Handcrafted BBQ, which recently opened on Greenville Avenue with an impressive group of backers behind it. As I watched my meal being prepared, I had no idea that the process of getting the meat to my plate had been several decades in the making. But with a tour of the Hunt family's Rosewood Ranches on the schedule, I was soon to learn more.
A Life of Ranching
Kenneth Braddock is exactly what you'd imagine when picturing a Texan rancher—thick white mustache, Stetson hat, and all. He grew up in the Panhandle with his dairy-farmer father. Following in his father's footsteps, he went to Texas Christian University to study ranch management and had a short-lived career with a dairy farm before venturing into embryo transplants in cattle.
His innovative work in calving led to John Bunker Sands calling him in the early 1980s. Sands, the son of Caroline Rose Hunt, was executive director of The Rosewood Corp. at the time and responsible for developing wetlands on the family's ranches. The two men had never met but bonded over that two-hour phone call and went on to work together at the ranch for nearly two decades.
"I learned a lot from him—from stewardship to environment," Braddock says about Sands, who passed away in 2003 after a year-long battle with pancreatic cancer. "One of the biggest things I learned from him was how to really duck hunt—not just shoot ducks," he recalls with a raspy laugh. This year marks Braddock's 36th year with Rosewood. The morning of our conversation began with a report card on the quality of the ranch's Texas Wagyu cattle.
A Texas Spin on Wagyu
Few realize the time and effort it takes to deliver a piece of beef to the table. For Rosewood, the process of getting beef to the table takes about 29 months. Braddock says he first came up with the idea of starting a meat business at the ranch about 20 years ago. With the demand for high-quality meat beginning to grow, he wanted to create a hybrid Texas Angus version of the popular Wagyu beef.
"I didn't want to reinvent the pasture-to-plate wheel. I just wanted to see if I can be the best spoke in it," Braddock says.
Lucky for him, Rosewood is the type of company that will give you a lot of room to run with ideas—as long as they work. Collaborating with a "middle-man," high-end meat processor and cutter Forum Meat Co., the ranch's Wagyu is now on the menu at coveted restaurants, including several by José Andrés, such as his famous Las Vegas eatery The Bazaar, Oak'd, and Billy Can Can, to name a few.
A Growing Moment
And as the demand for premium beef product continues to rise, Rosewood anticipates going from processing about 3,000 head of cattle a year to more than 5,000 over the next two years. Much of the demand comes from a growing awareness of people wanting to know where their food comes from, especially the younger generation.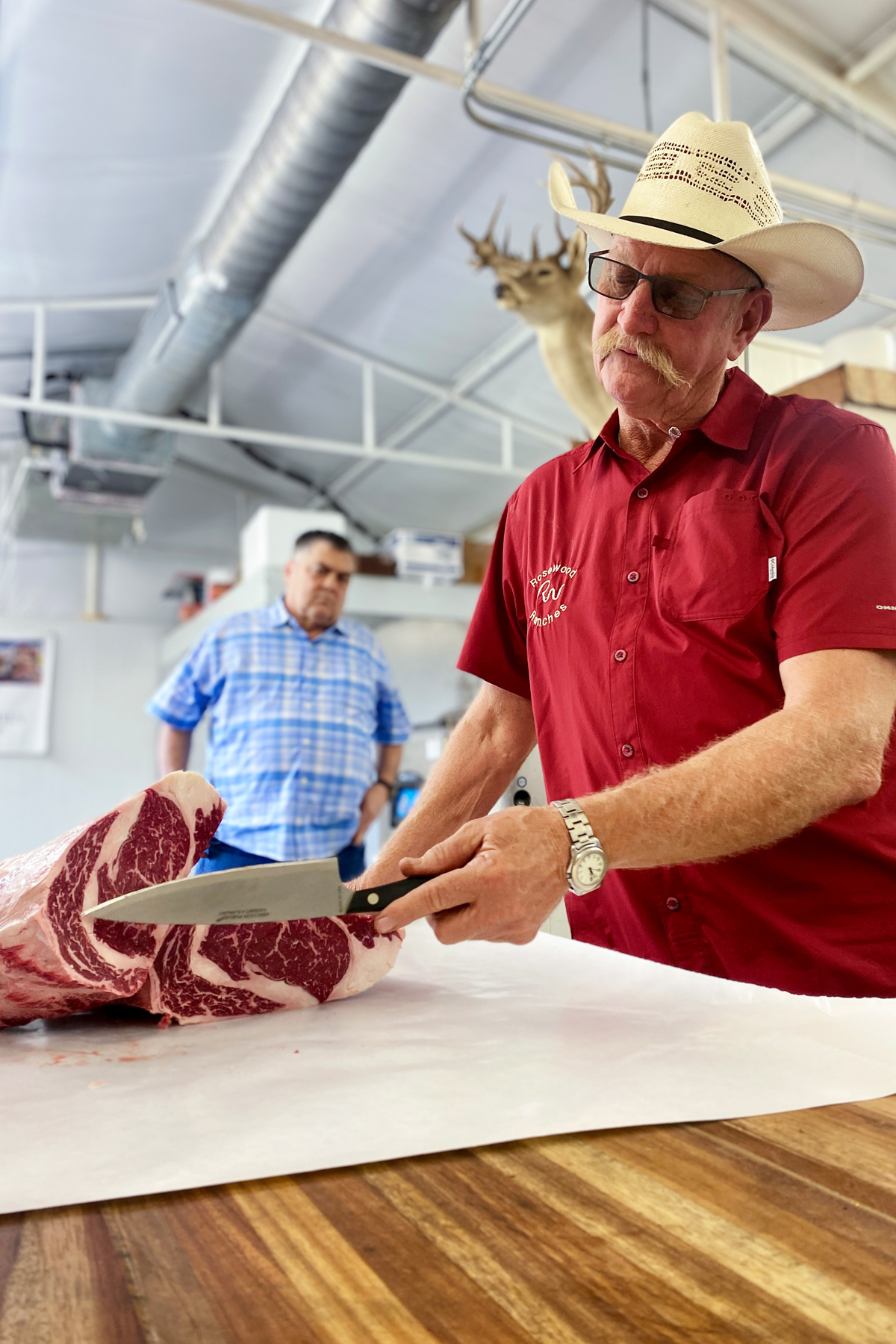 "They want a narrative," says Todd Winn, co-founder of Forum Meat Co. "The local movement has gotten a lot bigger. Chefs and consumers are looking for Texas product with no hormones, no antibodies, and that is less processed. Rosewood is about as pure as you can buy."
Get the D CEO Newsletter
Stay up to speed on DFW's fast-moving business community with weekly news reports, interviews, and insights.