Eight years ago, the Permian was just being recognized as a powerhouse of oil-producing basins, as the shale gas revolution morphed into the U.S. shale oil revolution. Pioneer Natural Resources CEO Scott Sheffield was a leading, prescient voice among independent exploration and production companies in revealing its potential. Since then, the Permian has become the largest contributor to total U.S. oil production, nearly 5 million barrels per day (bd) of 11 million. As a result, the U.S. imports less oil from OPEC and exports its highly prized sweet crude. Pioneer is now the largest oil producer in the Permian Basin—and their fortunes are inextricably linked. U.S. oil and gas firms were so successful at extracting oil that global prices collapsed from $115 to $35 in the 2014–16 oil bust, when Saudi Arabia, the leader of OPEC, decided to retake its lost market share. Russia and other major producers have since joined forces with OPEC as the extended cartel called "OPEC+" to maintain more stability. The coronavirus pandemic, however, left independents of all sizes exposed, with challenged balance sheets, debt overhang, and business models that may be unsuited to the changes occurring in the industry—a massive energy transition. Fortunately, Pioneer, under Sheffield's stewardship, has one of the best financial and carbon-metric positions in the industry. Too many shale players chased production growth at the expense of the investor, and the days of reckoning have been happening. The period of rapid oil demand destruction during the pandemic, even negative-$37 oil at one point, was a supercharged catalyst for industry consolidation.
Size and Scale
In his more than three decades as CEO, Sheffield has positioned Pioneer for success in a changing energy world, one in which oil demand faces many unknown scenarios. Recently, Pioneer acquired two exploration and production companies in fairly quick succession. "Really, the pandemic set us up, with the crash in oil prices," Sheffield says. "The pandemic exposed companies in the sector that had mediocre balance sheets. It's the first time in 40 years the industry is acting differently [with restraint in pushing growth]." During a crisis, Pioneer has learned to quickly cut rigs, frac crews, and other measures to protect cash flow.
The company's $4.5 billion acquisition of Parsley Exploration was announced in October 2020, a time when COVID cases were heading toward a peak, and Parsley's stock price was low. "Because of our balance sheet, which was the best one in the industry during the downturn, we could pick up $3 billion of their debt," Sheffield notes. (The CEO was kept at arm's length during negotiations, as Parsley was founded by his son, Bryan.)
The second buy, Double Point Energy, with its Pioneer-adjacent acreage, for $6.4 billion, was announced in April. Both acquisitions are cash-flow accretive and fit like a glove, Sheffield says. "We went from $20 billion market capitalization to $30 billion with Parsley, and then with Double Point to over $40 billion market cap [as of late June]." Had the pandemic not happened, companies and assets such as these would not have been for sale, Sheffield says.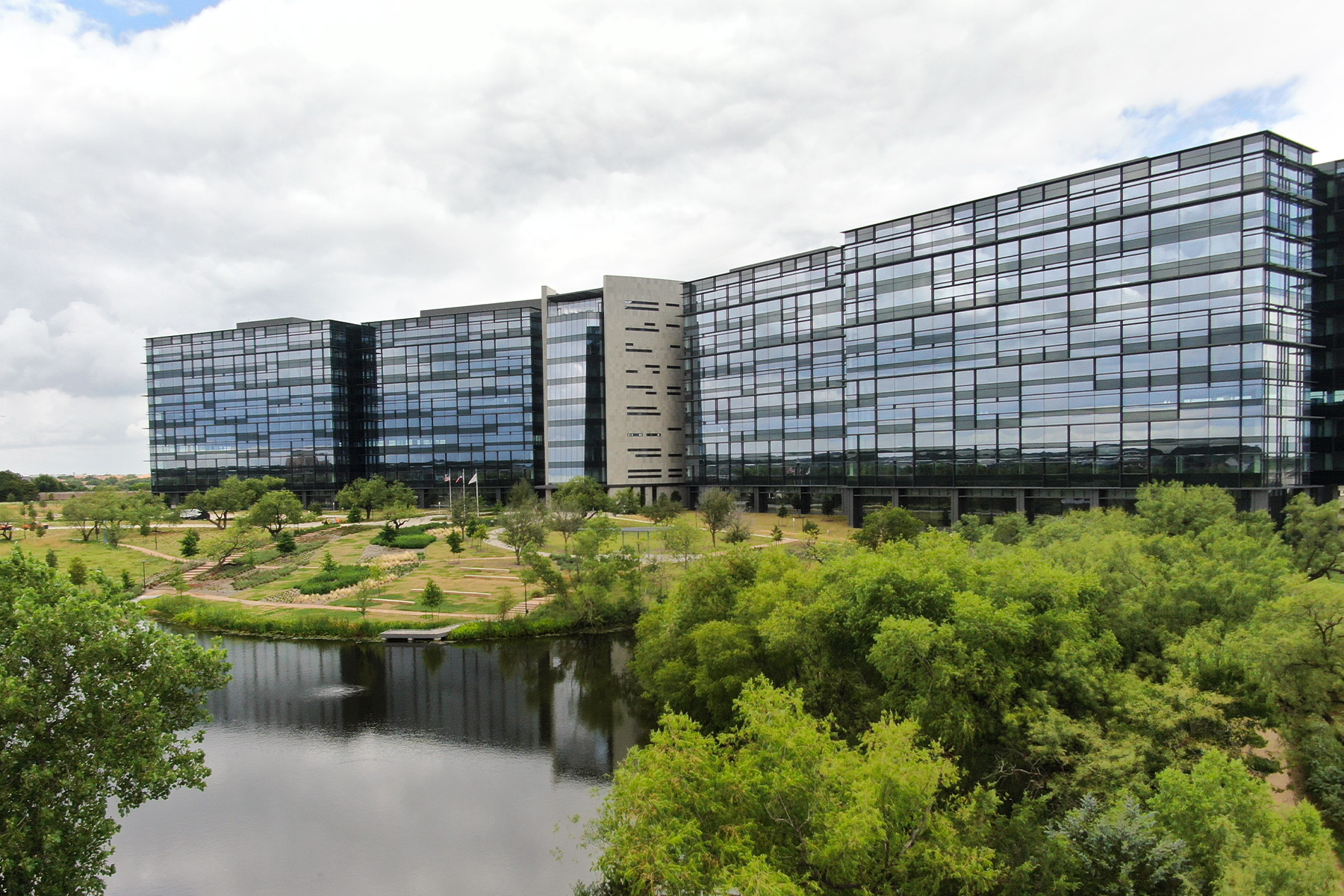 Paradoxically, COVID was like a booster shot for an already consolidating industry, with its immunity waning from former boom-bust cycles and an investor demanding capital discipline. "In the first quarter of 2021, by many measures, whether free cash flow or net income, it was one of the best quarters from a financial perspective in the history of tight oil," says corporate analyst Alex Beeker of Wood Mackenzie (known as WoodMac). "Investors have been rewarding companies that are more capital-disciplined and punishing those that grow too aggressively."
"Size and scale" was becoming the mantra chanted from the lips of executives, institutional investors, analysts, and company boards. "The investor mindset has changed," notes Sheffield. "They want more returns in terms of free cash flow." And Pioneer plans to oblige through a base dividend, plus a variable one, expecting to return about 80 percent of their free cash flow over the next few years. This amounts to $23 billion to shareholders between 2021 and 2026 and a hefty mid-teens dividend yield.
Shale producers were notoriously guilty of burning through cash and plowing it back into production growth rather than to investors. Those days are long gone. The global energy transition to a lower-carbon energy system in its current thought process won't allow a return to the heady growth of shale.
Taking the Industry to Task
How does an oil and gas firm navigate this new world of likely reduced oil demand and an investor heavily focused on ESG (environmental, social, and governance) factors? If you're Pioneer, you keep adapting and leading. Veteran Sheffield has taken the industry to task over the last several years on environmental issues, most notably over flaring and venting gas, which considerably raises greenhouse gas emissions—and warming. He now has the dual mandate of proving his product is needed for the long-term, given peak oil demand scenarios, and that it is produced in an environmentally friendly way.
In an unexpected way, the pandemic, a black swan event, accelerated the energy transition toward a lower-carbon future. Awareness about shared societal woes grew. At a clip, businesses started making sustainability and ESG factors more of a marquee issue than before. In late May, the tempo picked up for oil and gas firms to change. Activist Engine No. 1 forced ExxonMobil, being timid about the energy transition, to add two climate change-oriented board members. Most notably, Dutch-based Shell was ruled against in a legal battle at The Hague to reduce its greenhouse gas emissions 45 percent by 2030 compared to 2019 levels, much deeper than the 20 percent previously pledged. Chevron shareholders also demanded greater climate action.
Owing to shareholder pressure, globally diversified European Majors are divesting some portion of their oil and gas assets to reduce their carbon emissions profiles and raise capital to invest in greener energy solutions. Sheffield believes U.S. independents will buy many of the assets shed by the large firms. According to Robert Clarke of WoodMac, "Even with an energy transition, there is oil demand growth over the coming decades. It shifts from transport to petrochemical feedstocks. Our base view is that it is certainly up for the next couple of decades, albeit a shallower growth rate."
Alongside other influential groups, WoodMac has a "2-degree scenario" in which the energy transition becomes more accelerated by government policy. Two-degree scenarios are designed to limit average global temperature increases by no more than 2-degrees Celsius (or 3.6 in Fahrenheit) and potentially avert the worst effects of climate change through stringent decarbonization efforts. In that case, they predict gas potentially becomes preferred to oil decades down the road. It's complicated, and a lot would have to change. "How will that ripple through US E&P?" asks Beeker. "In 10 years, it could flip, and gas is where folks want to be, not oil." If this happens, Clarke adds, "How are the right portfolios being built today?" He observes that some M&A activity has been focused on one basin for scale, for example, while other deals are set up for a diverse portfolio of assets in different basins, for whatever the future holds.
The Birth of an Energy Giant
The largest player in the Permian had an unpretentious start. According to a company write-up on its history, Pioneer's predecessor was formed in 1962 by two West Texas oilmen "with a dream, beat-up car, and plenty of guts" who set out to form a venture that would "set itself apart from the scores of wildcatters who were looking to swoop in on the latest fly-by-night play. Howard Parker and Joe Parsley shook hands and flipped a coin to determine whose name would come first in the fledgling company's moniker. Parker won the toss, and Parker & Parsley was born." The company became known for shrewd deals as it assembled acreage and drilling plays. Along the way, it never abandoned its legacy wells in the Permian—a strategy that continues today. As Parker & Parsley was building its holdings, Scott Sheffield, the son of an ARCO executive, was attending high school in Tehran. After graduating from The University of Texas, he began his career as a reservoir engineer with Amoco Production Co. In 1979, he became the fifth employee at Parker & Parsley in Midland. He was named CEO in 1985. He guided the company to a merger with MESA in 1997 to form Pioneer Natural Resources and was named its founding CEO. Sheffield retired in 2016 but came back to helm Pioneer in 2019. —Christine Perez
Permian's Unique Role
The Permian Basin has been the driver of Pioneer's success for decades. It actually contains three basins, the Midland, Delaware, and Central, spanning the majority of West Texas and parts of New Mexico. Top Texas oil producer Pioneer dominates the Midland Basin. With more than 1 million acres, the company expects to produce up to 366,000 bd of oil, or 631,000 barrels of oil equivalent (boe) per day in 2021. Pioneer sees production of more than 700,000 boe per day in 2022. Sheffield says the company currently produces about 10 percent of the oil in the Permian; he expects to grow oil production there up to 5 percent annually over the next few years.
The Permian has a unique role in the global supply chain. "It's still the largest producing basin in the world today," Sheffield offers. It's also the second-largest gas producer in the U.S., behind the Marcellus Shale of the Northeast. Even with peak oil demand, "The Permian will have a major place because its breakeven costs are the lowest in the U.S. of any shale basin and some of the lowest in the world," Sheffield says. "It's all about having the lowest carbon-intensity oil, which it does, because it's sweet crude, not the heavy type from Venezuela, Canada, or the Gulf of Mexico."
Peak oil demand has been predicted over timelines of 2025 to 2035 and even later by companies and authoritative bodies. Even if peak oil demand hits in the next 10 years, Sheffield says, the basin will still be needed. "The Permian will still be a major portion of the world's oil supply for the next 20 to 30 years; it can easily grow 5 percent per year for the next 10 years and then level out maybe to 6 to 6.5 million bd." Previously, Sheffield thought the Permian could produce 8 million bd, but with the growth model out and peak oil demand, it's less likely.
A number of independents are credited with getting ahead of climate change and ESG issues. Private firms are not under the same scrutiny about reducing carbon and methane emissions. "This is why I jumped on the bandwagon about stopping the flaring and venting of gas," Sheffield explains. "It gives the Permian a black eye." Flaring natural gas, the byproduct of oil production, results in substantial volumes of methane (also releasing black carbon and nitrous oxide), all potent greenhouse gases. Globally, governments and industry leaders have voluntarily pledged to eliminate flaring by 2030.
Sheffield says the Permian still has the largest reserve potential and [drilling] locations. Since 2013, pipelines and infrastructure have grown to support the increased volumes of oil and gas. Permian oil is circling the globe, making its way to Europe, Latin America, and Asia; liquefied natural gas (LNG), too. The Permian plays a central role in U.S. oil and gas—and equally so for Sheffield's Pioneer, the conscience of the Permian.
A Bullish Scenario
The pandemic fast-forwarded the movement to a lower carbon future, intersecting with an investor that wants cash-back rewards, dividends—not production growth per se—from oil and gas stocks. Sheffield is pragmatically and rationally approaching the energy transition and investor sentiment. Pioneer also aims to appeal to the retail investor and dividend-oriented funds—a stability and longevity play.  
Most publicly traded oil and gas firms are now sensitive to their ESG ratings, which can easily be tracked by Sustainalytics, MSCI, and Bloomberg. Pioneer has been leading in sustainability initiatives for years, beginning with its efforts to reduce and reuse water, given the large volumes needed for hydraulic fracturing. Now, Sheffield says, the industry has to invest in reducing the carbon intensity of producing oil and gas. Pioneer recently joined four gas-focused producers with Cheniere Energy in an R&D collaboration to monitor, quantify, and verify emissions via cargo tags to maximize the climate benefits of LNG exported from Cheniere's Gulf Coast facility. In 2020, France rejected U.S. LNG cargo produced from shale gas as not being environmentally friendly.
A new phase has begun for the oil and gas industry. To clean up emissions, Pioneer is testing e-rig drilling and other alternative energy initiatives. By the company's calculations, based on Rystad data, it has the lowest carbon and methane emission-intensity barrels among its peers. Four ranches on Pioneer acreage may host wind and solar farms in the future. 
Carbon-capture technologies are being studied for enhanced oil recovery, with all eyes on the Texas projects led by Occidental Petroleum and ExxonMobil. Meantime, Pioneer will be utilizing the wet gas it produces to inject back into wells to recover more oil, possibly doubling the amounts out of the ground. Cleaner barrels of oil could conceivably trade at a premium in the future.
Pioneer has adopted a net-zero ambition by 2050 for scope 1 and scope 2 emissions. According to the Paris-based International Energy Agency, to achieve a net-zero energy system by 2050, only 24 million bd of oil would need to be produced. "In that scenario, the Permian wouldn't be needed; it would mostly be Middle East crude," Sheffield notes. "I don't see it happening that way in that scenario unless you have $200 oil prices to get there." The IEA's base case is that global oil consumption is projected to reach 104.1 million bd by 2026, a 4.4 million bd increase from 2019 levels.
In the nearer term, underinvestment in oil supply globally sets up a bullish scenario for the next five years for Sheffield. The pressure for Majors to not invest and U.S. shale's lower growth, coupled with Saudi Arabia's underinvestment, creates a tight market. "Prices could easily be in the $80 range (currently lows $70s)," Sheffield suggests. "In 2013 to 2014, we had $80 to 100 oil. If it wasn't for shale growing too fast, prices would have stayed there." When gasoline reaches $4 per gallon, people start to complain, he adds.
Ominous consequences of underinvestment in oil and gas and activist and policy attempts to cripple the industry too fast are beginning to surface. The Majors—BP, Exxon, Shell, Chevron, Total—produce 15 percent of oil and gas supply globally. If they divest assets for an accelerated energy transition, that means OPEC and Russia pick up the slack. A tighter market increases prices considerably, as Sheffield notes, and geopolitical leverage shifts to OPEC and Russia, even China, as the new sources of capital to fund projects. 
So, who will produce oil and gas assets most responsibly? If public firms divest assets and private firms purchase them, the emissions' reductions of the public firms such as Pioneer and others are muted. Sheffield says that private firms are still flaring and venting a good deal, which Pioneer is addressing through the Texas Railroad Commission and lenders. Always living up to his company's name, Sheffield continues the internal work of culture-building to execute in the new sustainability paradigm—and external efforts to place oil and gas resources in better hands as the global energy system evolves.  
Get the D CEO Newsletter
Stay up to speed on DFW's fast-moving business community with weekly news reports, interviews, and insights.
Author