It is Mimi Crume Sterling's third day on the job when we speak about her new role as CEO of The Family Place. She is sitting in her car outside the home of her predecessor, Paige Flink, about to embark on a field trip. That day, the two women toured the nonprofit's facilities, which offer shelter to victims of domestic violence and their families in North Texas.
Flink, who led the organization for 30 years, is helping onboard Sterling as she transitions from her role as vice president of environment, social, governance, and belonging at Neiman Marcus Group.
"Every meeting, Paige kicks off with, 'I was part of the process. I helped pick Mimi. She's going to be great.' She's giving me her seal of approval, which is smoothing the transition for the organization that has known only her for so long." Sterling says.
Her resume reads like an international woman of intrigue, from an elite education at Phillips Academy—Andover to positions at Hermès and overseeing public relations at Harper's Bazaar, Good Housekeeping, and O, The Oprah Magazine.
A Holistic Home
Founded in 1978, The Family Place provides safe housing, counseling, and skills to build independence while advocating for social change to stop family violence. Its three emergency shelters offer 177 beds for families in need; the organization also provides transitional housing and career development. With an annual budget of $13.5 million and about 200 employees, it provides services to more than 12,000 clients. Sterling aims to build on the organization's solid foundation and lean into her roles as fundraiser and community ambassador to deepen relationships in Dallas and beyond. "There are a lot of opportunities to continue to develop relationships with other organizations and build a nationwide network around family and domestic violence."
Raised in Boston, Indianapolis, and New York, she has also lived in Paris, Milan, and Morocco. So, why would a woman with this pedigree walk away from corporate America to lead a Dallas-based domestic violence nonprofit? The answer: Servant leadership. Sterling's first job was washing dishes as a pre-teen at Lantern Brunch in Andover, Massachusetts. She attended Phillips and college on financial aid and was a varsity rower. After graduating, she arrived in New York with $2,000 in her pocket, crashed at a friend's grandmother's apartment for six weeks, and began building her career.
Sterling's shift to the nonprofit world makes sense with a better understanding of her international travel and luxury retail career. Her high school's motto was non sibi (not for self), and the ideal has permeated her career. And at Neiman Marcus she focused on recruiting diverse talent into the pipeline.
"My role has been serving people for a very long time," Sterling says. "Whether it's a Neiman Marcus customer or associate as a customer in people services, I am a servant leader. My happiest place is serving others."
I am a servant leader. My happiest place is serving others.

Mimi Crume Sterling, The Family Place
When a friend of hers on the board at The Family Place suggested she think about the job, it seemed a natural fit, even though she wasn't looking to leave.
"They need you, and you need them," her friend pitched. "This is an amazing opportunity." As the leader of one of the state's largest family violence services agency, Sterling will have plenty of opportunities to practice the service she has long valued.
She has fallen in love with the arts and diversity of North Texas, is plugged into Dallas ISD via her three children, and thinks her new role at The Family Place will be a long-term opportunity. Sterling hopes that the organization can both respond to crises and address domestic violence at its roots.
"My goal is not to serve more people," she says. "My goal is to work myself out of a job and be able to close up our shelters because this service is no longer needed."
Get the D CEO Newsletter
Stay up to speed on DFW's fast-moving business community with weekly news reports, interviews, and insights.
Author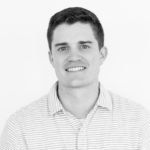 Will is the senior editor for D CEO magazine and the editor of D CEO Healthcare. He's written about healthcare…