Today, the 69-year-old entrepreneur is low-key, mild in manner. But when Gerald Alley was a graduating finance major at the University of Arkansas at Fayetteville with no employment prospects in sight, he publicly challenged the visiting head of a leading Dallas department store over its White-biased hiring practices. Students hoping for a job interview squirmed as their Afro-coiffed classmate skewered the retail executive, using the Texan's own words to note that more than 30 percent of Sanger-Harris customers were Black, but not even one of its 200 merchandise buyers was.
For much of his life, Alley has been challenging the status quo, relying on less disruptive, more effective means after he and his older brother, Troy C. Alley Jr., founded what is now the largest Black-owned construction and real estate company in Texas. With $150 million in projects under contract and about 50 employees, it's among the largest in the country. Long gone are the days when Alley would cold call on the Miller brewery in Fort Worth to win his first contract, building a tiny guard shack. Today, he reels off completing significant projects for Fortune 100 firms such as JPMorgan Chase, Kroger, and PepsiCo.'s Frito-Lay division. He is equally open about existential crises that seemingly crop up every decade or so—a DART project that went off the rails, a snake-bit VA hospital renovation in Waco, and a suddenly pulled, multiyear hospital deal in California, somehow salvaged by a lucky encounter. Then there was the non-malignant but aggressive brain tumor that required two rounds of risky surgery and considerable post-operative care. (Recovered, Alley now bicycles 20 to 45 miles most Fridays.)
Being a minority chief executive in the hyper-competitive construction industry and unwilling to accept token contracts as a minority subcontractor only heightened the hurdles. Dallas businessman Don Mitchell was present when Alley rejected part of a big Cotton Bowl renovation project.
"What they wanted to do was put Gerald's company down as a minority subcontractor, but without responsibilities. Just get a check. He was struggling at the time but turned down [the job]," Mitchell says. "Gerald would never agree to be 'window dressing.' I was at the table, so it's not hearsay." 
Early Business Crisis
After the classroom confrontation in Fayetteville in 1973, then-Sanger-Harris president Jack Miller asked Alley if he had interviewed with the store's recruiter. Alley said he was too busy working 40 hours a week as the Student Union night manager. Impressed, Miller asked him to consider working for him. A job offer brought Alley to Dallas as a management trainee.
Alley was no ordinary recruit. His schoolteacher mother had put him in the first grade at age 4, saying that his older siblings would explain things. He started college at 16 and finished at 20. He grew up in a predominantly African American area of Pine Bluff, Arkansas, which in some ways resembled Tulsa's Greenwood district, otherwise known as "Black Wall Street," says Gerald McCoy, a childhood friend.
"It was a dynamic neighborhood," he recalls. "There were African-American lawyers, doctors, and owners of restaurants, grocery stores, a liquor store, a shoe store." 
In the days of Jim Crow when Blacks were made to buy refreshments from an outside window at the movie theater and sit in the balcony ("We tossed popcorn on the White kids below," McCoy says.), there was also a separate entrance at the local department store. Alley's father, Troy Sr., opened an Esso station and garage across from what is now The University of Arkansas at Pine Bluff, a historically Black, land-grant college. Both Alley and McCoy attended the school's Blacks-only laboratory school with small classes or one-on-one instruction.
"All our textbooks were hand-me-downs from White schools," Alley says. "If you didn't read two years ahead of your grade, you were shunned."
When Alley was 15, he was entrusted to manage the filling station so his parents could embark on a rare out-of-town vacation. A few days later, the phone rang off the hook from angry customers, presenting him with his first business crisis. Water had leaked into the low-octane tank, and cars were stuck all over Pine Bluff because of bad gasoline. Calling his father would spell failure—and the end of parent-free partying at his house.
Instead, the teen explained the situation to Esso, which dispatched fresh fuel. Alley had vehicles towed, their tanks drained and refilled with clean gas. Remembering the business had insurance, he contacted the carrier, which covered repairs—all of it completed before his parents returned. "Esso said you really did right," his father told him, brushing off a neighbor's complaint of loud music every night in his absence.
'Love, Sweat, and Tears'
Although sent to the University of Arkansas with his father's admonition, "Don't mess with my money," ringing in his ears, Alley's first semester grades were dismal. Family financial support was cut. To get by, the younger Alley took a string of campus jobs, including restacking books at the school library, a gig he detested because there were always more carts of books to shelve. (Decades later, he made shifting books easier. Con-Real built a library storage building on the Fayetteville campus using a state-of-the-art storage system—a concept modeled on a Frito-Lay project his firm had handled in Houston.) 
Alley's time at Sanger-Harris was short-lived. White co-workers assigned him stock room duties while they lunched together. And retail wasn't a good fit. After his mother advised him to get a master's degree, Alley secured a scholarship to attend Southern Methodist University's accelerated MBA program. After breaking the news to Miller, his final month was not spent in the stock room but on special assignment, advising the progressive executive on how to nurture a diverse middle-management culture. 
At SMU's Cox School of Business, Alley marveled at Ray Hunt's downtown Reunion Tower project and how he turned an old railroad yard into an iconic complex with a restaurant overlooking the city. The filling station owner's son from Pine Bluff asked himself why he couldn't become a builder and developer himself. There was a brief detour doing consulting work for minority startups in Fort Worth, then in 1979, he started Construction Services, which became Con-Real the following year when he partnered with his brother Troy, a Razorback engineer who had been doing real estate appraisals.
It was no easy launch. Contracts seemed beyond reach. Losing a Taco Bell bid, Alley asked if he could see a store under construction. He traveled to Wichita Falls with a Southwestern Baptist Seminary student who had handled projects for Boeing. Mistaken for city code inspectors, a site manager handed over a clipboard that listed subcontractors, all experienced in erecting Taco Bells. As the pair left, the manager called out,
"Hey, wait! What about my green tag?" Alley replied, "The next guy will give it." Lining up subcontractors and figuring expenses, Con-Real won the next bid. 
He was struggling at the time, but turned down [the job]. Gerald would never agree to be window dressing.

Don Mitchell, D&B Mitchell
When the store was completed, a chain executive walked it and said dryly, "Well, looks like a Taco Bell to me." Alley was crushed. "I've put love, sweat, and tears into this project. My feelings were hurt—for maybe 15 seconds. Then I realized, 'Wait a second, that means it's acceptable.'"
One Taco Bell project followed another, then Jack in the Boxes, Burger Kings, and McDonald's. A regional Burger King official who had been working with Alley on a day-to-day basis told him the corporation was looking to work with a Black-owned general contractor on a national level.
"What? You're the owner of the company?" the man exclaimed when Alley clued him in. Alley had never made clear it was his company, preferring to be "discreet and act like a manager." 
A Chance Encounter
Fast food restaurants became Con-Real's bread and butter during its early years and led to Alley meeting his future wife. The regional manager of a large McDonald's franchisee heard Alley arguing with a subordinate who was refusing to pay a mason for a dumpster wall because of wrongly filed paperwork.
"If you don't pay him, I'm going to pay him the same amount to pull down the wall," Alley said. The manager ordered a check issued and, to placate Alley, treated him to dinner at a fancy restaurant. While dining, a former Pine Bluff classmate who worked for IBM walked in with a trainee from New Jersey named Candace Primas. There was a spark, and one day Primas called from the East Coast to say she was being transferred to Las Colinas. The couple ultimately married, and two of their adult children now work full time at Con-Real; the third works part-time for the company while attending graduate school. Alley's brother's son and daughter also work at the family real estate and construction business.
Top Contractor on Campus
Believing the fast-food market was saturated, Con-Real looked for larger projects—supermarkets and distribution centers with H-E-B, Home Depot, and Frito-Lay. It also won a bid to renovate a historic Veterans Administration facility in Waco. To abide by the VA's strict requirements, Con-Real had to make the ceilings an inch lower. Payment was refused until the off-site welded ductwork was removed and remade because of that extra inch. Subcontractors refused, demanded payment—and sued. 
Alley was running out of time and had no funds for work already performed, let alone a redo. He appealed to then-Rep. Pete Geren of Fort Worth, noting that 75 percent of Con-Real's staff lived in his district and would lose their jobs if his company had to close. The VA official in charge was away, but Geren arranged for Alley to argue his case before a higher agency official. Alley proved convincing. Con-Real was fast-tracked $1 million and was given more time to finish the project. The subs agreed to drop the lawsuits and accept partial payment. Con-Real lost money on the deal but didn't go out of business as feared.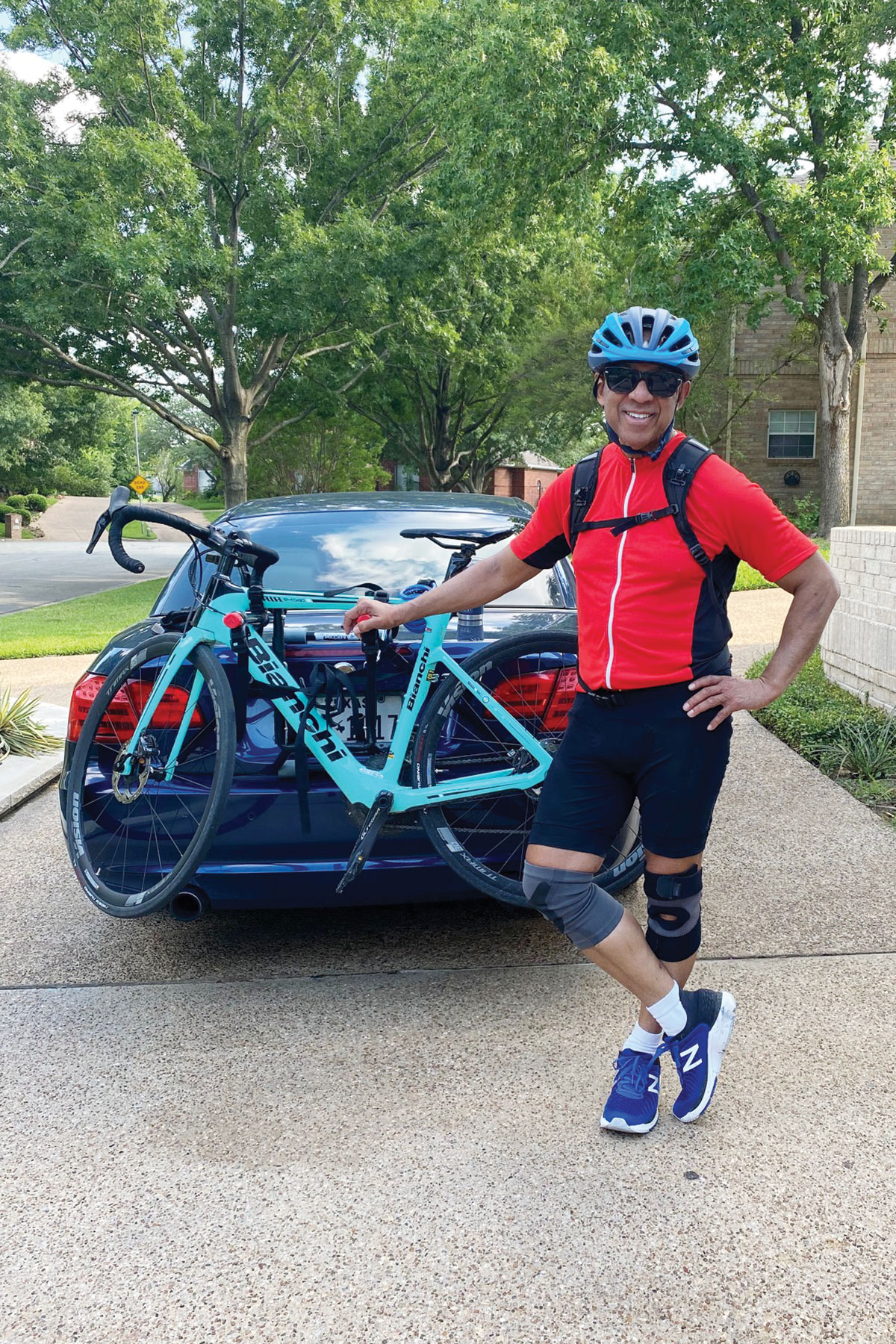 Kaiser Permanente, a nonprofit healthcare consortium, had reached out to Alley numerous times, wanting to work with a Black-owned construction manager. But he found the projects too large and too far away. When the company offered him a multi-year deal on a more comfortable scale, Alley hired a team and established a branch in Oakland, California, where Kaiser is based. But after the exec who engaged him left Kaiser, the company used a quick-exit clause to cancel the contract, a distraught Alley told his friend Mitchell over drinks in Dallas.
Mitchell had an idea—and a connection with San Francisco lawyer Willie Brown, then the powerful speaker of the California House. Brown agreed to take the case, and leveraged all his charisma and theatricality in court. Kaiser's position already seemed to have softened when the powerful California politician adjourned a State House session to personally handle the case. In the end, Kaiser extended a project management deal that allowed Alley to retain his newly hired staff and establish Con-Real on the West Coast. 
Over the years, Alley has convinced many to give a chance to an unknown, Black-run contractor who didn't fit the stereotype of a large U.S. construction company.
"Sometimes they believe their ice is colder," Alley says. He likens it to legendary coaches such as Darrel Royal, who waited seven years after The University of Texas OK'd Black players to recruit any—only after seeing his team beaten by integrated squads. Alley's own alma mater, the University of Arkansas, waited years before giving the former student activist a chance. "Now, we're one of the top contractors on campus," Alley says.
Noting that many Black-owned enterprises falter during their second generation, the crisis-tested CEO said his current mission is to ensure that Con-Real thrives long after its founders are no longer around. Although his children and niece and nephew work for the company, all are aware that blood ties are no guarantee of eventual leadership roles, he says.
The hope is that the Alley brothers will have built a strong enough foundation "on which new leaders could build upon for years to come … as game-changers," Alley says, working to help achieve equality for all.  
Get the D CEO Newsletter
Stay up to speed on DFW's fast-moving business community with weekly news reports, interviews, and insights.
Author