From D CEO May 2021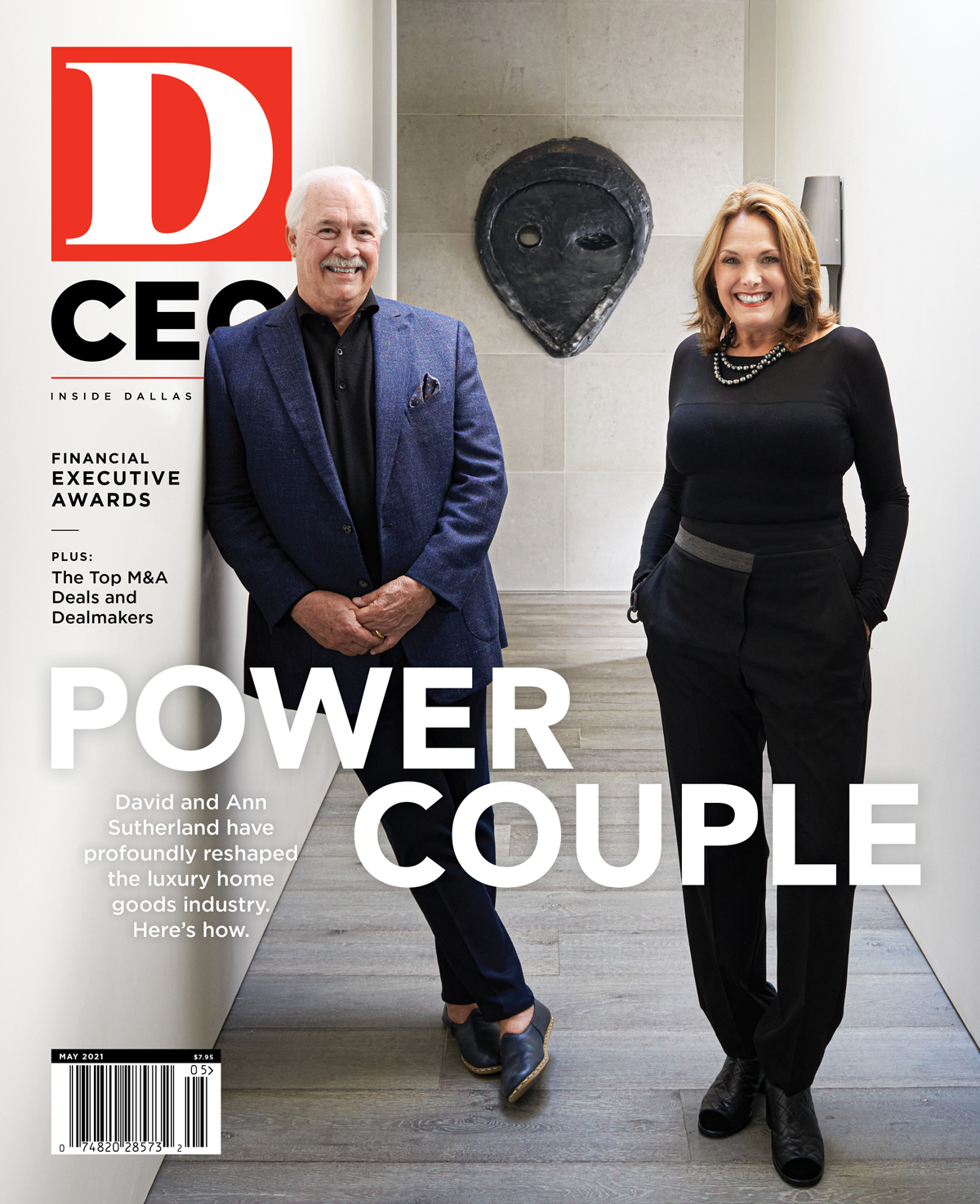 Subscribe
Fritz Rahr, founder of Rahr & Sons Brewing Co. in Fort Worth, has always had a heart for dogs.
That love was deepened when he met his wife, Tara Harper Rahr. Early on in their relationship, Tara told Fritz she was going to drive eight hours (round trip) to collect a neglected German shepherd. He volunteered to join, and Tara soon realized his passion for rescuing animals was real.
The couple formalized their longtime support this past March by creating a new 501(3)(c) charity called Rahr to the Rescue. Their aim is to raise money to help find forever homes for furry friends and aid organizations that help shelter, rescue, and arrange adoptions.
Fritz explains:
"We created our charity group with the hope of creating awareness and rescuing as many dogs as we possibly can. We partner with Fort Worth Animal Control, Dog & Kitty City, and a few others around town; they bring in dogs that they have at their shelters. A lot of dogs have been there for extended periods of time; we focus on those dogs and try to get them rescued.
"Our events might have a type of theme or something fun that goes along with it. For example, before the Thanksgiving and Christmas holidays, we offered photos with Santa Claus at the brewery. We fund a lot of this on our own, but now people will be able to make donations to help host these events and to ease the suffering of dogs by providing dog food, kennels, blankets, anything that we can possibly donate to shelters around town.
"Medical is one of the biggest challenges; many times, dogs will get hurt, but no one wants to adopt them because there's a price tag associated with providing medical care. So, a lot of times, we'll pick up the medical costs or help raise money to provide care to save that dog and hopefully get it into a private home.
"There are so many adoptable dogs out there. If you just took a little time, you can find almost the exact same dog that you would want to get from a breeder. I would encourage everyone to take the time to go out and do their due diligence, do some research, look at what dogs are in the shelters. It really is painful to see a dog wandering the streets alone and the suffering that dog goes through. Just to find a home for some of these dogs that have been through so much—it makes me so happy." 
Get the D CEO Newsletter
Stay up to speed on DFW's fast-moving business community with weekly news reports, interviews, and insights.