From D CEO May 2021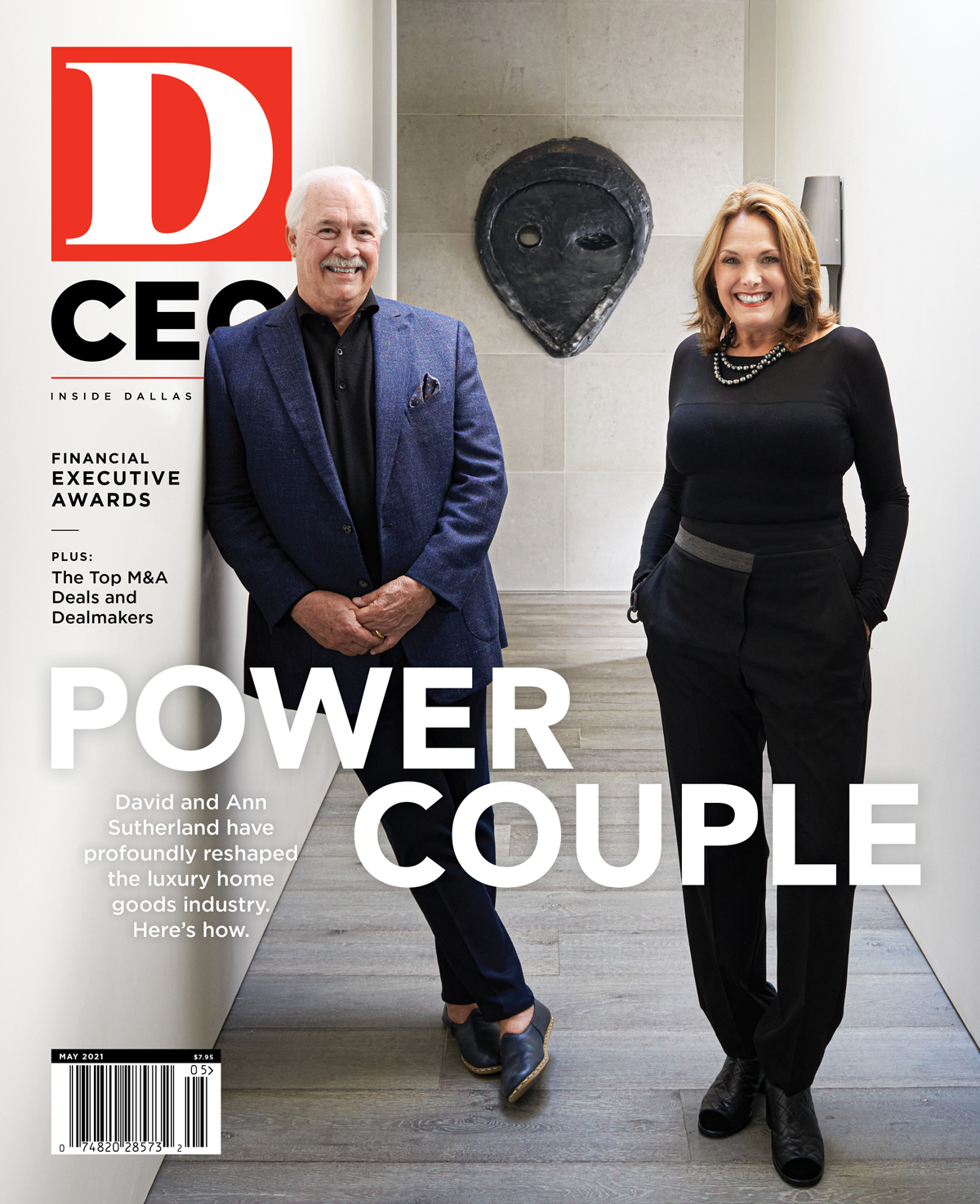 Subscribe
We honored the region's most impactful deals and celebrated the dealmakers that bring them to life at a celebratory breakfast at the Westin Hotel. Winners and a gallery from the event can be found by clicking here.
---
The best mergers and acquisitions transactions are those when players on both sides of the table can walk away with a sense of satisfaction.
For some, it represents letting go of a company they've spent their lives building. For others, it represents an opportunity to take their own ventures to the next level. Despite unprecedented challenges, North Texas was fertile ground for M&A activity in 2020, with deals across various industries coming to successful closure. They ranged from smaller transactions to giant deals, such as the $7.6 billion acquisition of Parsley Energy by Pioneer Natural Resources, solidifying the Irving-based company's place as one of the biggest players in the Permian Basin.
One of the most challenging deals coming to fruition in 2020 involved Plano-based Main Event Entertainment, which saw its business come to a standstill due to the pandemic. RedBird Capital Partners of New York stepped up with an $80 million infusion that gives it a 24.2 percent stake in the entertainment company, owned by Ardent Leisure Group of Australia and valued at $424 million. Terms of the capital boost give RedBird the opportunity to acquire an additional 26.8 percent stake in the company between July 2022 and 2024. 
"People tend to think of businesses as corporate and without a unique identity. But the fact of the matter is, they're run by people."

Brad Purifoy, Corporate Finance Associates
Another standout deal from 2020 is one that was complicated by a seller's sudden health crisis. It was a stark reminder of the humanity behind M&A transactions, which often focus on the numbers.
"People tend to think of businesses as corporate and without a unique identity," says Brad Purifoy, managing director at Corporate Finance Associates in Dallas. "But the fact of the matter is, they're run by people."
Purifoy, who focuses on small and middle-market transactions, points to a business owner he worked with for six years. The client had been approached several times by suitors, but it wasn't until early 2020 that he decided to sell. But as things progressed with a buyer, the owner's health quickly deteriorated. The client told Purifoy, "I'm beginning to feel like the time I have left is going to be measured in months."
The owners' condition worsened, and his spouse had to step up with the support of Purifoy and other professionals.
"She didn't ask for—and wasn't prepared for—the healthcare issues or the sale of the business," Purifoy says. "The human dynamic was pretty tough."
In the end, the business owner pulled through, but he wasn't able to participate in the deal-making process until just before everything was finalized. Purifoy says the situation serves as a good reminder for company owners to plan for all contingencies and of the humanity behind M&A transactions.
"In a nutshell, the lesson is prepare, prepare, prepare—not only your business for the day of eventual transfer but also your family," he says. "These are individuals. They're people." 
Get the D CEO Newsletter
Stay up to speed on DFW's fast-moving business community with weekly news reports, interviews, and insights.