D CEO May 2021
Cover Story
With Sutherlands and Perennials Fabrics, Ann and David Sutherland have built a multimillion-dollar empire.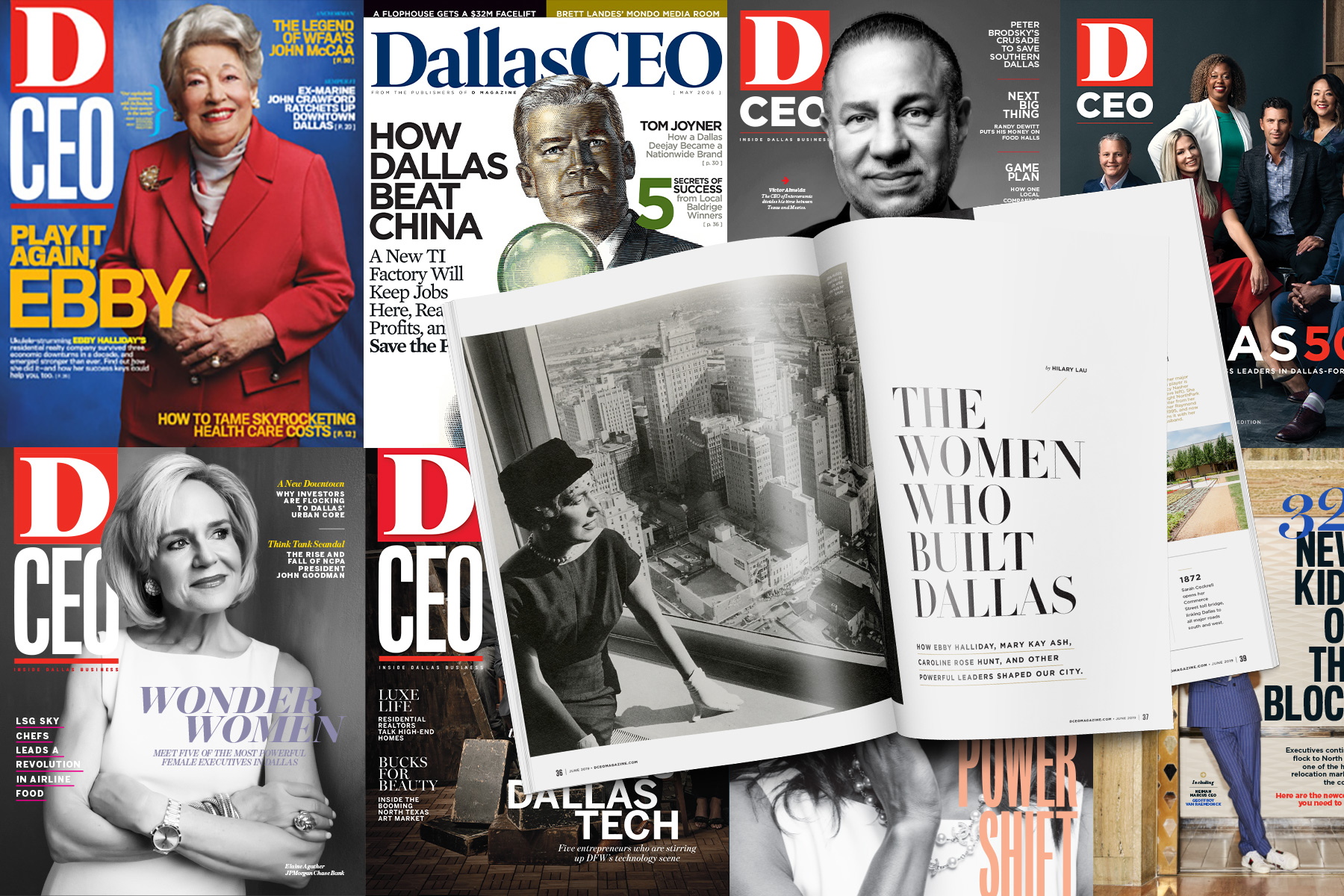 Business
A look back at some of the top business stories of the last decade-and-a-half, and the leaders behind them.
Awards
A look at the details behind transactions recognized in this year's D CEO M&A Awards program.
D CEO Events
Presented in partnership with the Association for Corporate Growth, TXPCA, and Financial Executives International, the event revealed this year's winners.
---