Jessica Nemmers took her first ballet class at the age of 6. From the start, she was trained to be a professional ballerina.
"I was at the Dallas Ballet Academy," she says. "I began professionally dancing during my senior year of high school. I moved from being scenery to being in the core de ballet as Flowers in The Nutcracker's Waltz of the Flowers."
From the early to mid-80s, Dallas Ballet was Dallas' professional dance company. Nemmers was awarded an apprentice contract. She stayed there until the company went bankrupt after her senior year in high school. "That's when I flipped and said, 'Oh my gosh, I guess I need to go to college,'" Nemmers says.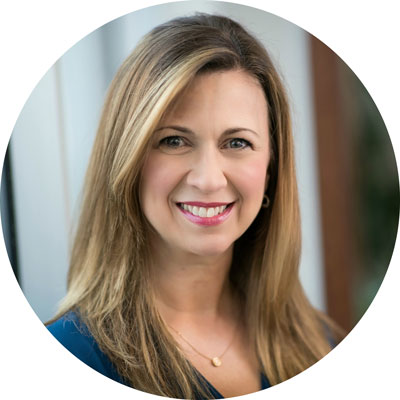 She was accepted into Southern Methodist University on a full-ride dance scholarship. Dallas Ballet then reformed as Ballet Dallas and Nemmers reignited her professional ballet career, but the new company once again went bankrupt after five years.
Nemmers eventually received a call from a friend who had taken a post with the Dallas Symphony. "When we shut our doors, she knew that there were a bunch of dancers suddenly out of jobs," Nemmers says. "We didn't have severance or anything like that." This friend told Nemmers that Electronic Data Systems and Hitachi would be sponsoring a $10 million arts festival in Dallas that would showcase 100 days of Japanese culture, and they needed someone to run the call center. "I was like, 'Sure!'" Nemmers says. "Because I had no job, and I wasn't sure. I've been trained since the age of 6 to do ballet. I really had not planned my plan B yet, because I wasn't really ready to retire."
The COO who interviewed her for the call center post felt she was overqualified and asked her to be his assistant. "Just kind of like in a piece at the ballet, you just start learning and figuring it out," Nemmers says. When that project closed a year later, she took a post with Perot Systems, where she fell in love with working in the company's data center and stayed for 14 years. There she was asked to run the Global IS Training organization, where she led teams in the US, India, Romania, and Mexico.
She took a subsequent position with Commercial Metals and eventually rose to a full-time security leadership post. There, she built the company's security system from the ground up.
"My approach is very different from a lot of security leaders because I don't come from a military background or a highly technical coding background," Nemmers says. "I built the security program from the ground up there."
Now Elevate Credit's chief security officer, Nemmers, says she loved performing and the "smell" of the theater. "As a ballet dancer, you can smell it, and you can taste it." She now hopes her son, who has followed in her footsteps as a professional ballet dancer, will be able to have the same positive experience she had—one that has proven valuable throughout her corporate career.
"My hardest day in corporate America still cannot compare to a typical day as a professional dancer. My ballet training and experience has been valuable at all stages in my IT and security career. It taught me physical and mental discipline, time management, fortitude, and the joy of being paid to do something I loved," Nemmers says.
Get the D CEO Newsletter
Stay up to speed on DFW's fast-moving business community with weekly news reports, interviews, and insights.
Author
Kelsey J. Vanderschoot came to Dallas by way of Napa, Los Angeles, and Madrid, Spain. A former teacher, she joined…