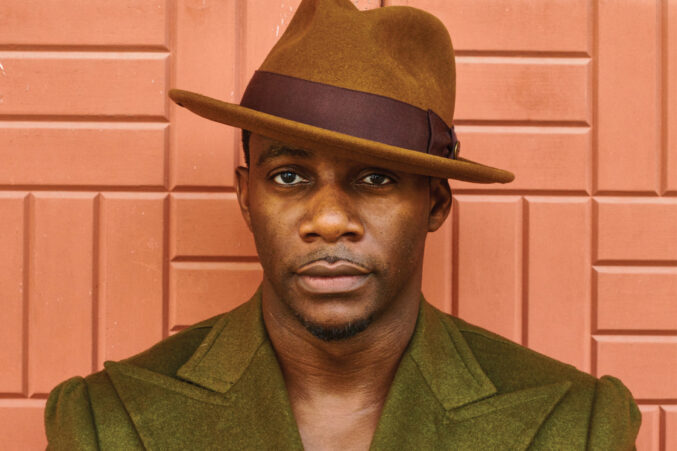 Don Morphy Founder Daniel Mofor Aims for "Unapologetically Bold"
The Cameroonian fashion designer leans on his African roots for his brand and personal style.
Daniel Mofor is the founder of Don Morhpy, a Dallas-based menswear brand that was founded in 2014.
The Cameroonian native searches the world over for bold new fashion trends. He was nominated by Fashion Group International of Dallas as a "Rising Star" and in 2019 the group awarded him the Award of Excellence.
What I Do: "I am the founder and lead designer at Don Morphy, an award-winning, custom menswear brand based in Dallas."
Style Icon: "My style icon is Tom Ford. He is innovative, a visionary—all the while being classic and unapologetically bold with his designs."
On The Job: "At Don Morphy, we love colors and bold prints and patterns. So as a designer for Don Morphy, and knowing that I am my brand when I walk out in the streets, I continue to wear bold, eye-catching colors, vibrant patterns, and those statement pieces that are often really great conversation starters via my street style."
Inspiration: "My travels and my African roots inspire my style. We have a lot of bold patterns and colors in Africa, and I've tried to marry those influences into the products we offer with the Don Morphy label."
Style Defined: "My style is best described as being clean, bold, and colorful. Some men are afraid of prints and colors, but not me; it's the true foundation of how I get dressed every day."
Fashion Essentials: "I never leave home without my Sun Shades."
Go-To Look: "When in thought, I wear blue pants, a white shirt, and any color jacket to pop the look."
Accessories: "If I am wearing a tie, it will match the color of my pants. I also wear contrasting pocket squares with my pants because it looks better than having the same color."
Weekend Look: "I absolutely love wearing white V-neck T-shirts on the weekends and in my downtime."