When retail veteran Satish Malhotra was considering the CEO role at The Container Store, he knew what he wanted out of his next act: a company with a solid revenue stream, scalable store footprint, and a killer culture.
Retiring CEO Melissa Reiff (and founders Garrett Boone and Kip Tindell before that) had built a company that checked all of Malhotra's boxes—but one additional question remained. Malhotra's daughter's opinion was among those that mattered most, and "the only dilemma was the move," Malhotra says. He didn't want to disrupt his 15-year-old daughter's high school experience. Fortunately, the teenager said she was ready for an adventure, too. "As soon as she said that, all the pieces came into play," Malhotra says.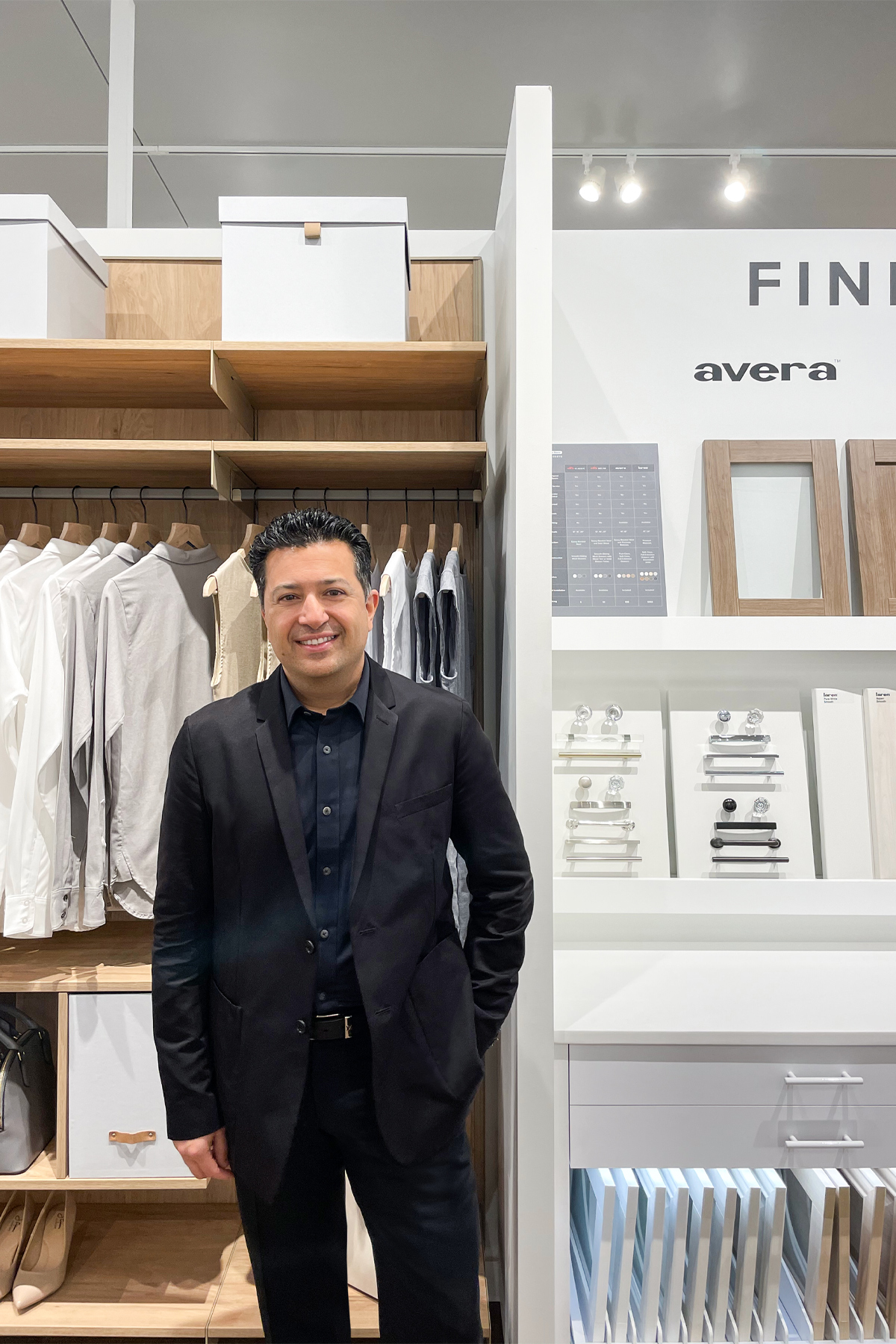 He transitioned into his new role at the Coppell-based company in February—and has since added six key executives, including GameStop's former chief digital officer Dhritiman Saha as CIO; former Neiman's VP Michelle Gill as vice president of merchandising; and former JC Penney and Celanese DEI exec LaTisha Brandon as senior director of diversity, equity, and inclusion. The leadership shakeup underpins Malhotra's goal to double business in the coming years.
"The growth appetite is really real," he says. "The ambition is really real. And for us, there are just so many different paths to get there."
With a background in finance, operations, supply chain, retail, and digital expansion, Malhotra's experience has paved the way for the growth paths he sees for The Container Store. He took Sephora inside JC Penney stores, bringing prestige beauty to middle America. He also was responsible for launching Sephora's website and mobile apps and expanding the brand in Canada and Latin America.
"Retail is ever-changing, which makes it exciting"

Satish Malhotra, The Container Store
"I had my thumbprint in a lot of key areas," Malhotra says.
Now, he hopes to build on the momentum that Reiff achieved as consumers organized their homes during the pandemic—a 72 percent increase in online sales, a 22 percent increase in custom closets sales, and a 31 percent increase in overall sales in the fourth quarter of 2020.
"The pandemic in some ways allowed us to see where we're doing well, where we should be making those investments, and where we can go and chart a path forward," Malhotra says.
He wants to expand the brand's 93-store brick-and-mortar footprint, strengthen its e-commerce presence, and explore potential store-in-store concepts.
"We need to find the right partner, and we still have a lot of work to do to determine who that is, but this strategy will be a piece of what helps inform our store growth plan," Malhotra says.
The Container Store will also launch a new line in its partnership with organization rock star Marie Kondo early next year and continue to build its custom closet market share.
"Retail is ever-changing, which makes it incredibly exciting," Malhotra says. "Retailers need to narrow their focus on what they do best to be successful. For The Container Store, it has always been storage, organization solutions, and custom closets."
Utility Player
During his 21 years at Sephora, Malhotra gleaned experience from nearly a dozen varied roles. Here are some key milestones:
November 1999: Malhotra leaves PwC to join Sephora as manager of business planning and analysis and becomes an inaugural member of the dotcom team.
October 2005: He takes the lead of business planning and analysis as VP.
March 2006: Malhotra adds GM to his title and begins building the Sephora inside JC Penney concept, which now has more than 600 stores.
June 2013: As executive vice president, Malhotra drives expansion plans for Sephora in Latin America and Canada.
June 2016: He becomes Sephora's chief operations officer.
October 2019: Malhotra adds chief retail officer to his credentials.
February 2021: Malhotra is named CEO of The Container Store.
Get the D CEO Newsletter
Stay up to speed on DFW's fast-moving business community with weekly news reports, interviews, and insights.