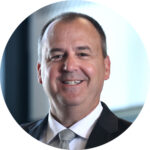 COVID-19 has put every company in the healthcare business. Employers launched education campaigns, reconfigured office environments, overhauled work policies, and implemented prevention initiatives and identification and tracing programs.
Although most have been hesitant to wage war against diseases such as cancer, cardiovascular disease, and diabetes, COVID-19 became a common enemy with visible and meaningful weapons of defense. Because the fight against the virus has been almost universally embraced, it hasn't been controversial to implement social distancing, allow employees to work remotely, and even require masks when in spaces where people will come into contact with others. 
Vaccinations are the latest weapon in the war on COVID-19. With more than 600,000 American lives lost so far, all are united in the desire to put the threat and destruction of the disease behind us, but decisions in the matter bring unprecedented complexity. Here are three key questions to consider:
Is it legal? Employer actions relating to vaccines range from mandates and incentives to access and tracking programs. The legal, administrative, and cultural requirements of a vaccine mandate leave this path primarily reserved for healthcare workers and first responders. Questions remain on the legality of mandating a vaccine as an employment requirement or to even inquire about the matter. At the very least, employers must defend that there is a clear, job-related need for the vaccine and must also be ready to provide reasonable accommodations.
How will you handle administration? 

Employers with a clinic, a clinical resource, or those that use an onsite screening company are exploring worksite access to vaccines. If they go that route, companies must have a system in place to track vaccination status. If an employer plans to offer onsite vaccines, it must have access to the vaccine and have clinical staff to administer it. If businesses provide financial or paid-time-off incentives, they must connect the policy to their wellness or HR administration systems.

How will it impact culture? 

A recent survey found that 24 percent of employees said they'd consider quitting their job unless all workers were required to get a vaccine before returning to work. Another study found that 28 percent would consider leaving their job if they were forced to get a vaccine. Like most things in America these days, most people are somewhere in the middle, but those on both extremes feel strongly about their opinions. As decisions are made and policies are implemented,

employers must realize they likely have workers across the spectrum of vaccine beliefs.
---
Dan Bishop is president of insurance brokerage Holmes Murphy & Associates in Dallas.
Get the D CEO Newsletter
Stay up to speed on DFW's fast-moving business community with weekly news reports, interviews, and insights.