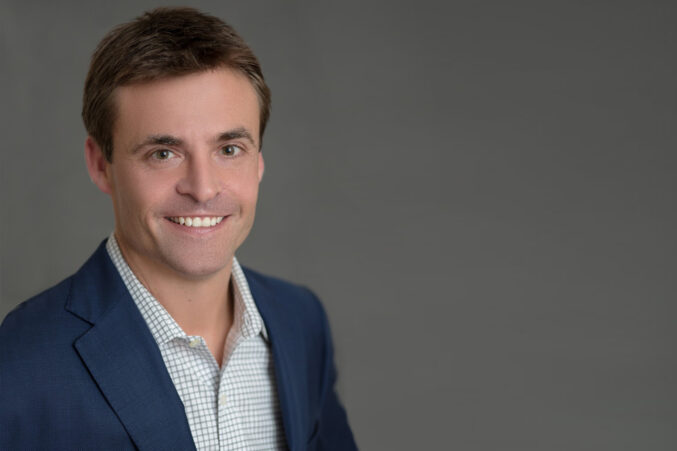 On The Table: After Eight Years in the Wilderness, Doug Michel Found His Tribe
The incoming president of Entrepreneur's Organization says the peer-to-peer network has been critical to his success.
The life of an entrepreneur can be a lonely one. Stories about innovators coming up with the next big thing in their garages and pushing forward when no one believed in them may make for inspiring elevator pitches. Still, the reality can often be isolating and discouraging.
I recently sat down for lunch at Meddlesome Moth with Doug Michel, incoming president of Entrepreneur's Organization, a peer-to-peer network for entrepreneurs with 1998 chapters in 61 countries. He's also the owner and president of Health Care Interiors, which manufactures textiles and makes window treatments for healthcare facilities. Over warm bowls of shrimp and grits (him) and Thai beef and rice (me), we chatted about the impact EO has had on his career.
Michel hails from small-town Iowa and never thought that he would one day become a business owner. Although he didn't realize it at the time, he was surrounded by entrepreneurs in his hometown. After attending Stanford University and working in finance during the dot-com bust in Silicon Valley, he saw what he thought was a secure company go from 150 to 50 employees and began to see the value in becoming his own boss. "There's not necessarily a safety net in the corporate world," Michel says. "Although I'm not a natural entrepreneur, I figured at least I'd be controlling my destiny."
He quit his finance job and purchased a lawn services business in California, growing and selling it before moving to Texas to be closer to his wife's family. He purchased Health Care Interiors in 2008, but the lessons learned about running his business in California didn't translate to a larger company. "I found that just working hard and being a good person and making good decisions didn't necessarily equate to growing that business," he says. "I realized I needed to learn how to be an entrepreneur because it wasn't natural to me."
Enter EO. The nonprofit organization provides learning opportunities for entrepreneurs through monthly events and small-group forums where members discuss challenges and share ideas. The meetings are not about networking (hunting for business leads is forbidden) and aren't focused on guidance (giving overly specific advice is frowned upon) but emphasize sharing experiences.
Michel's presidency begins in July, and he looks forward to the days when the EO events can go back to being held in person. Although the vaccine may bring some optimism, he wants to prioritize support for still struggling members. He also aims to make EO a more active player in Dallas' entrepreneur infrastructure by supporting university programs and connecting with chambers. "It's my chance to do my part and give back to the chapter that has been so helpful to me," Michel says. "It will be a great learning experience for me because leading a group of 140 entrepreneurs is much different than leading a group of employees."
EO got Michel out of his lonely garage and into the community. "It has been a tremendous help to me; it has changed everything," he says. "It was awesome, after what felt like eight years in the wilderness, to find a tribe."