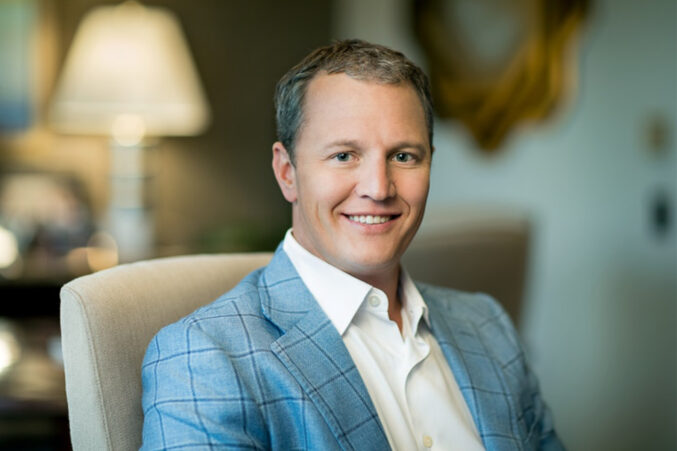 Meet the Dallas 500: Tolleson Wealth Management's Carter Tolleson
The wealth management CEO dishes on lessons learned, proud moments, and his toughest challenges.
By D CEO
Published in D CEO 2020
Tolleson by Jake Meyers
Two years after his father founded his dallas wealth management firm, Carter Tolleson joined him in the business. He climbed his way up and took the helm as CEO in 2017. Although the company has been in business for more than two decades, in many ways it's just getting started, Tolleson says: "We have a strong foundation and recognizable brand. There are so many opportunities to work with great families and really make a difference in their financial lives."
Education: University of Arkansas (BS-Finance)
What I'd Tell an 18-Year-Old Me: "Be patient and always look for opportunities when times are tough."
Toughest Challenge: "I take client service extremely seriously, but culture inside the firm is equally important. Maintaining both a strong culture and the highest level of service is a full-time job."
Proud Moment: "We have been taking on extremely complex relationships, estates, and trusts. Our team is bright and talented. Their collaborative approach and dedication to solving complex issues for our clients is nothing short of amazing."
Scary Moment: "Doing a leveraged buyout on First USA in 1989."
Favorite Thing: "What gives me the most joy in life is seeing my kids succeed and being there to celebrate their victories with them."
Lessons Learned: "First of all, never burn bridges, and second, always be prepared. The economy cycles and you will encounter good times and bad times; you need to be prepared for either."
Favorite Restaurant: "Mesero"
Nonprofit Cause: "We, as a family, supported the new Family Activity Center at Highland Park United Methodist Church. Although the church does so many amazing things, the new building is special. It provides a venue for various levels of youth ministry, amazing programs for special needs kids and adults, and the nicest gymnasium in town."
Beverage of Choice: "Diet Dr Pepper"
Favorite Destination: "We love The Bahamas and get there as often as we can. My kids have made so many special memories there."
Favorite Sports Team: "Go Cowboys"
Last Meal: "Anything Italian. Lots of cheese and sauce, and I'm happy."
---
This Q&A is extended content from Dallas 500, a special edition produced by D CEO that profiles the region's most influential business leaders.Visit Dallas500 for details.