One of the greatest gifts an architect can be given is a blank canvas. But imagine that beneath the clean slate lies deep roots that were planted by former slaves who settled in the neighborhood after the Civil War, historic walls touched by visionaries like automobile pioneer Henry Ford and cotton gin manufacturer Robert S. Munger, and a soul intertwined with iconic musicians and artists. That was the opportunity the Dallas studio of global architecture firm Perkins and Will was given when it was tapped to design The Epic, a mixed-use development from Westdale Real Estate and KDC in historic Deep Ellum.
Considered a game-changer for the neighborhood on the eastern edge of downtown Dallas, the project has already secured a huge office lease from Uber—not bad for an area that had been predominantly known for its quirky shops and active nightlife.
The Epic consists of a 251,000-square-foot office building (Epic I) and
The Pittman Hotel
, both of which were designed by Perkins and Will, and a 26-story apartment tower, developed by Westdale and Streetlights Residential and designed by LRK. Perkins and Will also designed the Epic II, which will house Uber. The company is subleasing out some of its temporary space as it battles through the pandemic but still plans to occupy the 25-story Epic II and two floors in Epic I.
Ron Stelmarski, design director at Perkins and Will, says the process began by asking: "How do you pose this much square footage onto a space without undermining the integrity of what's already there?"
In most urban centers, developers will take a prime piece of real estate and build right in the center of it, he explains. Those behind The Epic wanted to create density around the edges to preserve the neighborhood's center.
"But I see this project as a real fulcrum," Stelmarksi says. "It is showing that you can do both. It's a hinge between connecting to the broader sense of the city. Many master-planned developments become all about the edges, and [developers] like people to walk around it but not through it. This one is very permeable, and I think that's something that hopefully can be learned from."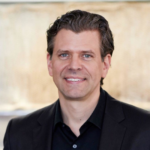 Stelmarski, who moved to Dallas in 2001 after spending about a decade at Perkins and Will's Chicago office, says being somewhat of an outsider allowed him to look at Deep Ellum with fresh eyes.
He immediately latched onto the idea that The Epic could mend back together what had been bisected in the neighborhood over the years.
"We used this almost scientific understanding that place keeps things woven together," he says.
For example, 80-foot-wide cuts were made through Epic I to allow for sightlines from the DART line through the development to Elm Street, where the historic Knights of Pythias Temple was recently redeveloped into The Pittman Hotel, which carries a Kimpton flag.
The structure was seen as a jewel, says Kristin Winters, senior architect at Perkins and Will.
"It offered us the opportunity to not have to tear down any of the existing fabric," she says. "We were able to preserve what's great about Deep Ellum and build around the edges."
Originally designed in 1916 by prominent Black architect and son-in-law of Booker T. Washington, William S. Pittman, the hotel serves as a hinge point that links the older one- and two-story buildings along Elm Street and the 16-story glass Epic I.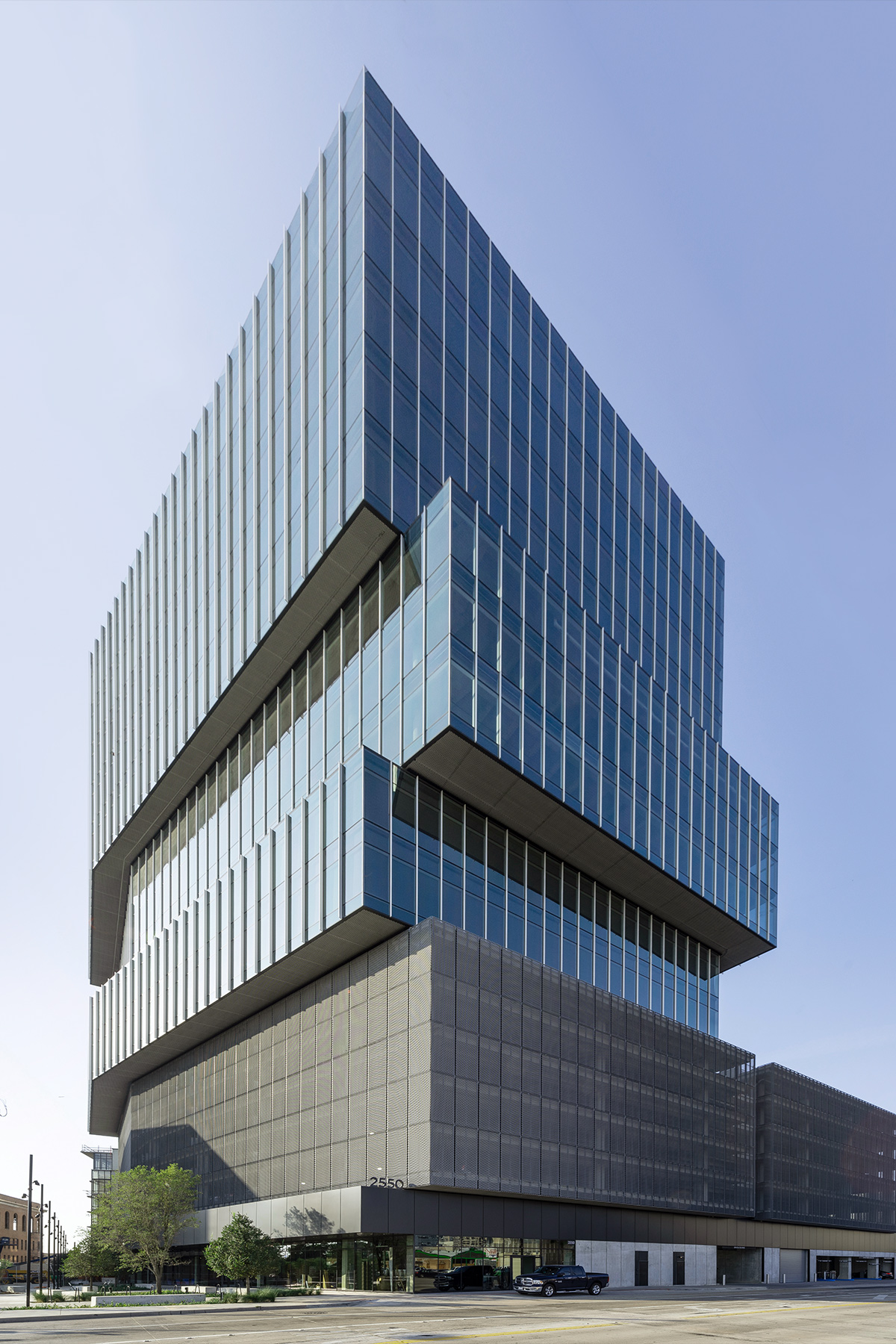 Although most structures in Deep Ellum were built of load-bearing masonry, the Pythias Temple is supported by steel, with wood construction as a backup—just like Epic I.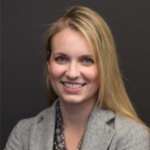 "It's part of the lineage of taking advantage of what's been there, which was always a sense of straightforwardness, and that was the beauty of it," Stelmarski says.
Perkins and Will highlighted Epic I by lining the building blocks' undersides with lights, using softer colors on the tower's fins to evoke depth and movement and low-reflective glass to keep it transparent.
Epic II, which is still under construction, will continue the district's evolution and blend in more with buildings in the central business district.
"At Epic I, it was shifting and moving to create a scale relationship between Deep Ellum and downtown," Stelmarski says. "Epic II, because it is much taller, is carved and shaped so that when you're standing down by the hotel and looking through the slot between the residential and Epic I, you'll still see the downtown skyline. We always wanted you to get a sense that you were in the city."
Although Stelmarski couldn't reveal specifics about what's next, he did hint at potential plans. "We have this really interesting map we made. If you take the [DART] Green Line from our office, which is the beautiful Dallas High School on Bryan Street, right next door is Bryan Tower, which will be workforce housing. If you keep taking the train, you will arrive at The Epic, pass Hope Lodge, go by the Baylor Administration Center, and then arrive at Fair Park. For us, we're seeing a whole range of project types that are influencing this part of town."
Get the D CEO Real Estate Newsletter
Get weekly updates on breaking commercial real estate news and relevant industry reports.