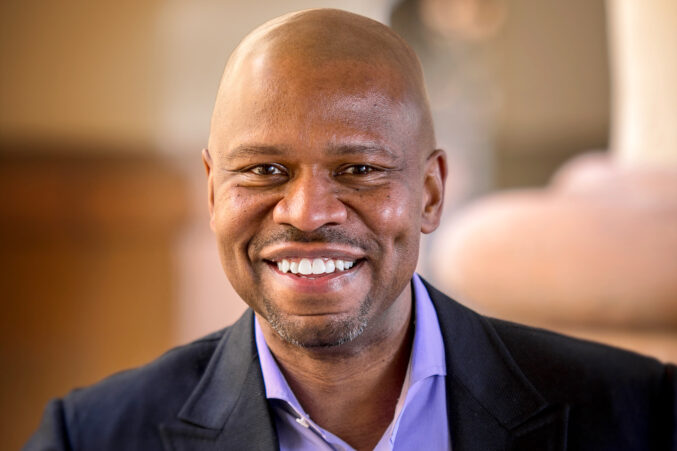 Boeing's Ted Colbert Keeps the Planes Flying
At the helm of Plano's Boeing Global Services for about a year, the tech whiz is helping the company navigate challenging times.
Ted Colbert was about a year out of college when his boss at Ford Motor Co. gave him a Cross pen. He was in a career rotation program that exposes recent graduates to various departments at the Michigan automaker, ranging from IT and manufacturing to HR and finance. Colbert's first gig was up, and he was moving on to the next. The pen was a parting gift. It was engraved to read: "Theodore Colbert III, VP." 
Still new to the business world, Colbert asked what VP meant. His boss told him, "It means vice president. They're among the top leaders in the company—and one day, you'll be one." 
It was only the second pen the supervisor had given out, after having worked with tens, maybe hundreds of interns. He told Colbert: "You have a special set of skills that you aren't even aware of yet, and your humility and the way you share and help others around you will take you far."
It was a pivotal moment, causing Colbert to reimagine his own career goals and teaching him "the importance of believing in people and opening their hearts and minds to possibilities they never imagined," he says. "By doing this and providing others with challenging opportunities to grow and contribute, we build leaders with the confidence and skills to succeed." 
It's a philosophy that has helped propel him through a series of impressive career moves at Ford, then Citi, and, since 2009, Boeing. Serving as CIO and senior vice president of the aviation giant, Colbert gained notice by using analytics and IT initiatives to drive growth and create new revenue streams. He was promoted to president and CEO of the company's global services unit based in Plano last October.
Colbert grew up in a suburb of Baltimore and played three sports in high school—baseball, football, and track. He had a knack for computers, teaching himself to program on the family's Commodore 64. Influenced by life in the D.C. area, he thought he'd study political science and get a law degree. But a high school teacher noticed his math prowess and suggested he give engineering a try instead. He got scholarship offers from several tech schools. Still, Colbert became enamored with the idea of attending a Historically Black University after watching The Cosby Show spinoff, A Different World. 
He found the perfect fit in a dual-degree engineering program at Morehouse College and the Georgia Institute of Technology in Atlanta.
"Morehouse, along with other HBUs, provides an environment that is very rigorous academically, but also meets people where they are and allows them to grow; it nurtures them and builds confidence and identity, which is super important," Colbert says. 
Living through hard times in the auto industry and the financial crisis at Citi has provided a strong foundation for weathering the current downturn in aviation.
In some ways, it has made Boeing Global Services even more valuable for customers, as the company helps lower costs and increase efficiencies. And it all feeds into what Colbert enjoys most about his work.
"What I love about this field is solving problems," he says. "There has never been a problem that I didn't want to go solve. The combination of using technology and recognizing that everything we do involves people and bringing the two together—that's what gets me excited."