From D CEO May 2020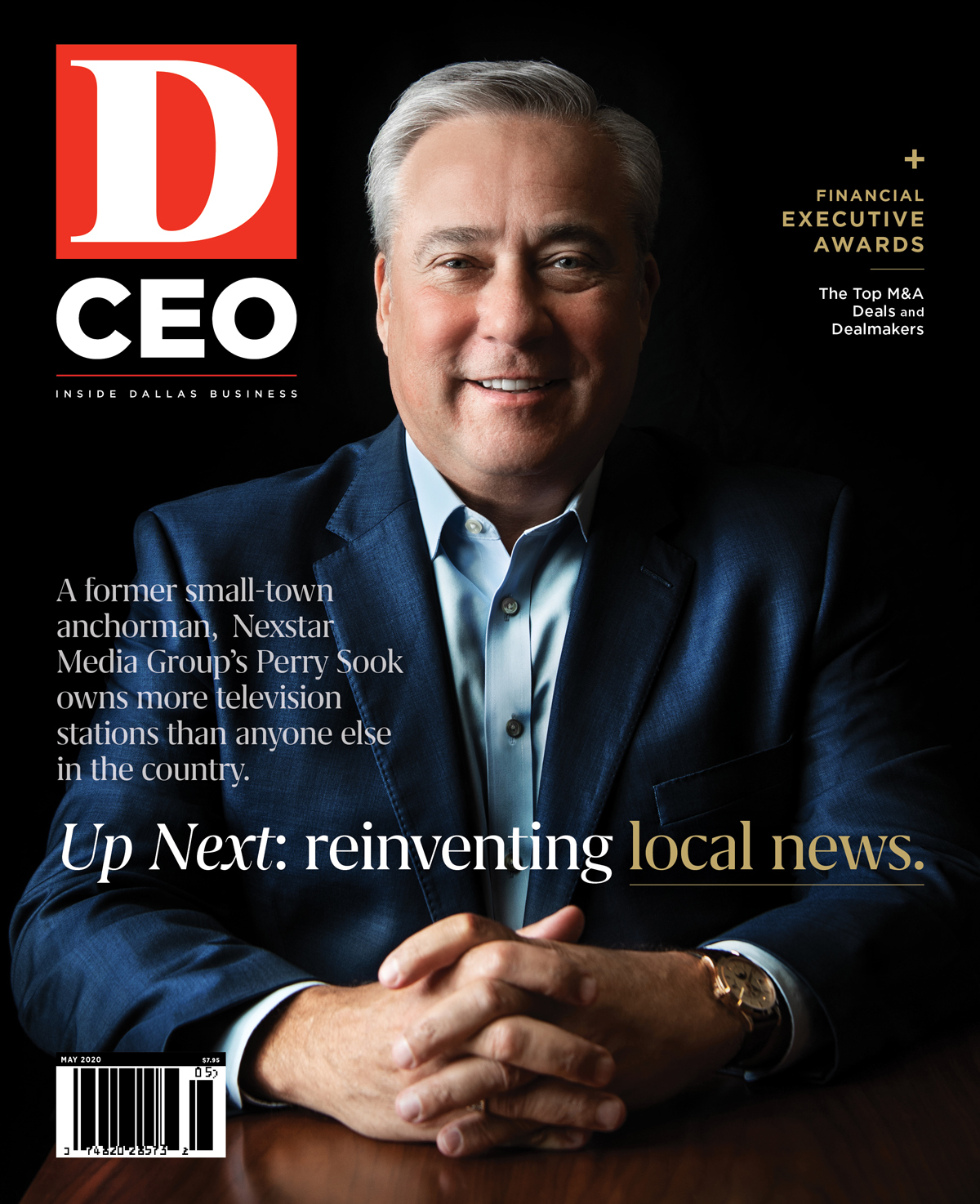 Subscribe
Brian Miller
Tyler Technologies
outstanding CFO: large public company
In Brian Miller's 22 years with Tyler Technologies, the company's revenue has grown from $50 million to more than $1 billion. He has overcome numerous challenges, including about 40 acquisitions, the Great Recession, and completely pivoting the business to the software space. "It's been rewarding to see the success for employees, clients, and shareholders," Miller says.
David Lancaster
Matador Resources Co.
outstanding CFO: large public company
David Lancaster, a petroleum engineer by training, took a unique path to his role as CFO of Matador Resources Co.
Growth: "Matador's performance in 2019 was the best year in the company's history. Our production, reserves, and EBITDA/cash flow were all at record highs."
Hands-On: "I believe in being in the trenches and getting things done alongside my team. I believe they know that I care about them and am grateful for
all they do."
Next-Gen: "The young people of Matador are developing into strong professionals who will be ready to step in and take the company to greater heights in the future."
Tom L. Walker
Dallas Cowboys football club
outstanding CFO: large private company
"I've been with the Dallas Cowboys since 2004. the Jones family has given me an opportunity to build my business acumen by assisting them with not only professional sports operations but also real estate construction and financing, oil and gas investments, and more. They've also given me a chance to spend time with some of the world's most successful entrepreneurs, to really understand how business works from their viewpoint. It's been an amazing ride for 16 years."
DeWayne Wilson
Texas Health Aetna
outstanding CFO: large private company
As CFO, DeWayne Wilson oversees the financial performance of Texas Health Aetna and its network of healthcare providers. He also was instrumental in developing TH+A's virtual app.
Shane Arledge
Learfield IMG College
outstanding CAO
No. 1 Accomplished, results-driven leader with more than 20 years of proven success in accelerating profits and streamlining operations.
No. 2 Promoted to chief accounting officer after just four months, due to his ability to positively impact change within his organization.
No. 3 His key leadership strategies: "collaboration, open communication, and showing vulnerability. It makes you human."
John Doyle
Steward Healthcare System
outstanding CFO: large private company
Longtime CPA John Doyle became CFO of Steward Healthcare System in 2017. He moved into the role after serving as CFO of IASIS Healthcare, which was acquired by Steward. Along with playing a key role in merging the two organizations, Doyle was instrumental in Steward's headquarters relocation from Boston to Dallas.
Gregg W. Branning
CSW Industrials
outstanding CFO: midsize public company
In 2016, Gregg W. Branning became executive vice president and CFO of CSW Industrials. With subsidiary entities and product lines across the globe, the company specializes in two segments: industrial products and special chemical sectors. Branning has steered CSW through a number of acquisitions and helped drive significant financial growth.
Carol Stuckley
Healthcare Payment Specialists
outstanding CFO: Midsize private company
After TransUnion acquired healthcare Payment Specialists in 2018, CFO Carol Stuckley stayed on until July 2019 to help with the transition and integration. The most rewarding aspects of being a CFO, she says, "are the ability to define and implement the company's strategic direction, drive the creation of enterprise value via goal alignment across the organization, and catalyze and support talent development by creating stretch opportunities and providing appropriate guidance when needed." Stuckley currently serves as an independent board director and audit committee chair for Ipsen, a French pharmaceutical company.
Ronald K. Herbert
FASTSIGNS International
outstanding CFO: Midsize private company
"We had a change in ownership last year, and it's exciting to see how a focus on incremental investment today can result in higher growth rates in the future. We are attacking areas ranging from e-commerce to tech-enabled sales prospecting to AI-aided employee recruiting to see how we can accelerate our franchisees' growth."
Brian Poff
Addus HomeCare
outstanding CFO: Midsize private company
No. 1 "Over the past year, Addus has experienced tremendous growth, both organically and via acquisition."
No. 2 "I believe the primary strategy leading to our success has been a combination of work ethic and flexibility." 
No. 3 "Looking ahead, I am most excited to see what the evolution of healthcare will entail in our country."
Lance J. Philips
Capstead
outstanding CFO: midsized public company
"Throughout my career, I have enjoyed the challenge of understanding new industries, moving from manufacturing technology hardware to regulated electric utilities, real estate investment trusts, and the mortgage industry.  Each of the industries I've had the privilege to work in requires expertise focused on that specific industry. In addition to putting in the hard work to learn, I have also been able to bring knowledge and experience from my previous industries to offer a unique lens and deliver value."
"It's important to remember the human side of our businesses.  I've always tried to get to know the people I've worked with."
"Genuine connections on a personal level create a stronger team and make surviving the tough times much more possible and even enjoyable."
"Embrace the challenge of complexity. I have found success by jumping straight in and wrestling with a new challenge first-hand."
Karra Guess
ESRP
outstanding CFO: midsized private company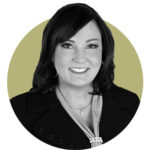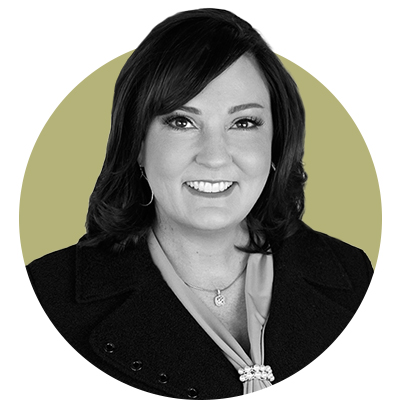 For CFO Karra Guess, empowerment is a key strategy. "Our firm, ESRP, is very entrepreneurial; I believe people should have the ability to do their jobs without being micromanaged."
George Purefoy
City of Frisco
outstanding public service
Pioneer George Purefoy is the only city manager the city of Frisco has ever had. He has been fundamentally responsible for the city's remarkable growth.
Innovator Purefoy engineered landmark public-private partnerships with global organizations like the Dallas Cowboys and, more recently, PGA of America.
Dedicated Leader Frisco showed its appreciation for its longtime public servant by naming its city hall complex, the George A. Purefoy Municipal Center. The building opened in 2006.
Eric Cannon
City of Allen
outstanding public service
"The culture of your organization and department is critical if you want to have continuous improvement in your operations. I focus on making sure my team is diverse and made up of people who have different strengths; but most importantly, I want to surround myself with people who genuinely care and are willing to taking on a difficult task or assignment because they understand our mission and the value it can bring to the city."
Jeff Chesnut
Alliance Data Systems
most innovative finance team: public Company
As a leader, Jeff Chesnut focuses on teamwork at Alliance Data Systems. "I work to empower our team through frequent and transparent communication. The only way for an empowered team to make the best decisions is with full visibility into the strategy and tactics the organization is using to achieve its goals."
Samuel Cheng
Earthbound Trading Co.
most innovative finance team: private Company
"For the last two years, the team at Earthbound Trading Co. has been able to reinvent our financial operations and, therefore, show two of our best years to date. These successes were due to a combination of a great team effort and focusing on our company's roots of carrying rocks and minerals. We accomplished our goals by working with teams to create budgets and motivating staff to stick to them. It created an atmosphere where people are mindful of how costs will impact their respective departmental budget. I'll chalk it up to a job well done by our teams!"
Carla Brandt
The Real Estate Council
outstanding CFO: nonprofit
CFO Carla Brandt oversees five different entities for The Real Estate Council. This year, she helped secure a whopping $6 million grant from JPMorgan Chase & Co., among other investments.
Janice Harissis
United Way of Metropolitan Dallas
outstanding CFO: nonprofit
No. 1 "I previously held various leadership roles in finance, accounting, and operations at Texas Instruments."
No. 2 "I believe in collaboration and am always willing to say yes to new opportunities to learn and grow."
No. 3 "Together, we give everyone in our community the opportunity to secure a firm foundation for living."
Larry Mccoy
Klyde Warren Park
outstanding CFO: nonprofit
"I have found it incredibly rewarding to work for the foundation that supports the park to ensure the park stays clean, safe, and active. Seeing smiles on the faces of children playing in the park, and people from all backgrounds gathering together, enjoying and creating community through all of the free programming and events we provide, is extraordinarily gratifying."
Joseph Loner
GridLiance
outstanding fp&a
Vice President Joseph Loner leverages his finance and accounting expertise at GridLiance. He has a successful track record of driving change and creating value in dynamic environments. Recently, GridLiance went through the credit rating process for the first time and received industry-leading ratings from Fitch at its utility company subsidiaries.
Paul Willey
lifetime achievement award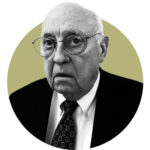 It wasn't easy to convince Paul Willey to agree to be recognized as the Lifetime Achievement Award winner. He prefers to operate under the radar. But Willey is a real treasure for the financial executive community in North Texas. The bulk of his professional career was spent at the former Dresser Industries, which he joined in 1962. He led financial offices in the Middle East and Europe and ultimately served as the company's treasurer, implementing many innovative strategies along the way. "It's important to make decisions by the numbers, not the sales pitch," he says. "Read and listen to the world, and be aware that there are many paths toward an objective." When Willey joined Dresser, its annual revenue was $250 million. When he left in 1999, after Halliburton acquired it, the company was raking in $7 billion. Willey collected his golden parachute but remained active in the industry and the community. Over the years, he has served as chairman of the Dallas Red Cross, Financial Executives International, and the Dallas CPA Society, and held leadership roles at numerous civic organizations. Giving back through volunteerism, Willey says, is a "two-way street," where everyone benefits. 
Get the D CEO Newsletter
Stay up to speed on DFW's fast-moving business community with weekly news reports, interviews, and insights.