From D CEO May 2020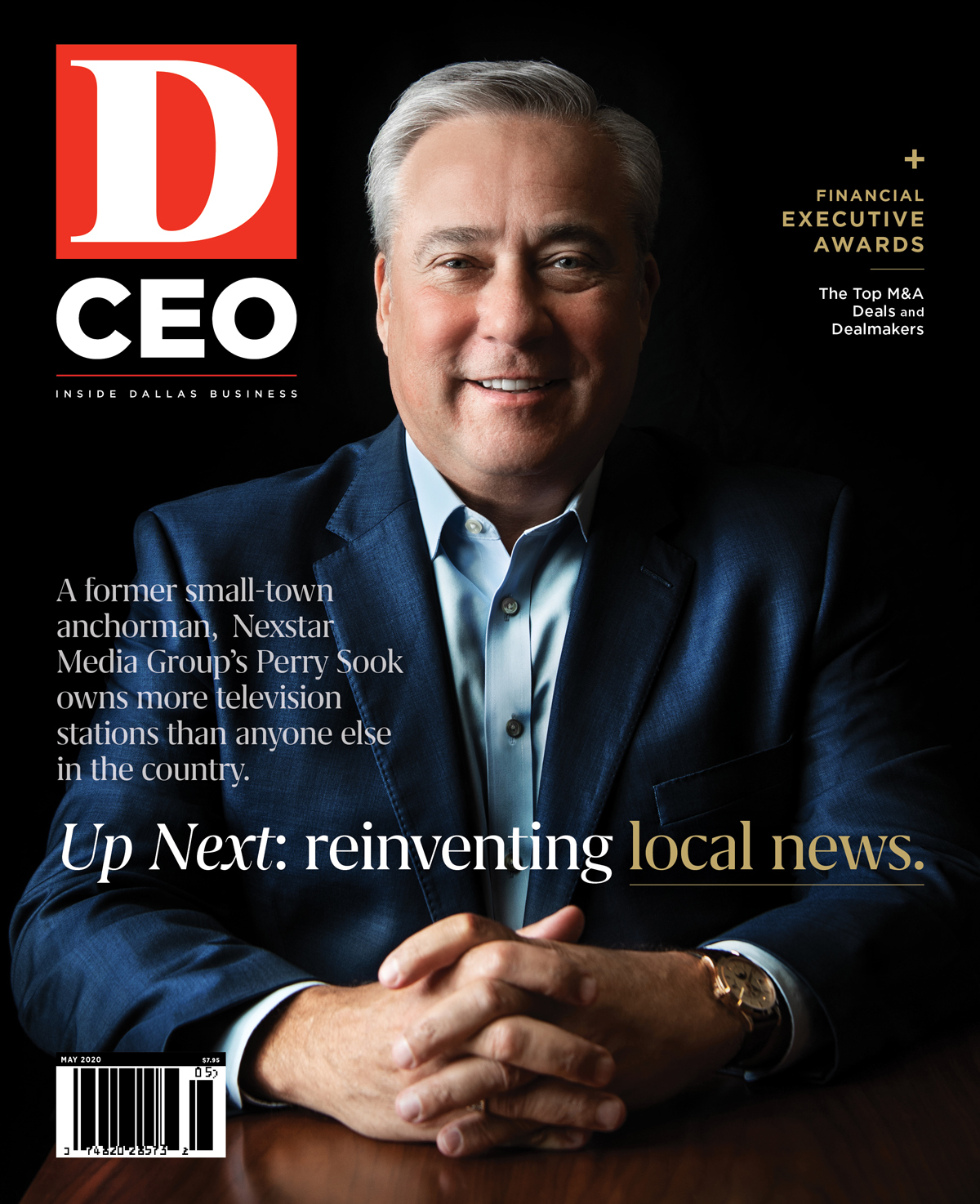 Subscribe
Physician consolidation has taken many forms in Dallas-Fort Worth, with large health systems like Baylor Scott & White and Texas Health Resources leading the way. But private equity has also become a significant player in finding efficiencies in the independent physician model and scaling up.
There are plenty of advantages for physicians who wish to be employed rather than run their own businesses. They can focus on patient care and don't have to bother with things like billing and revenue cycle management. Other benefits of being part of a large system include the sharing of data and best practices.
But is consolidation what is best for patients, and how does it impact cost? A Health Affairs article from 2015 looked at 15 common procedures found that physician practice consolidation was significantly associated with higher prices.
A 2019 study in the Journal of General Internal Medicine compared Blue Cross and Blue Shield of Texas patients who went to physician-owned groups and hospital-owned doctors and found the latter to be more expensive. The study found no difference in quality between the two groups and noted that expenses were due to hospital utilization. It also found higher hospital use by doctors employed by hospitals, versus independents.
Ease and Efficiency
Consolidating forces look for several factors when evaluating which service lines or industries to unite. Primary care groups were some of the first to be snatched up by hospital systems, but private equity groups are looking at rehabilitation, physical therapy, dermatology, and dialysis as areas that are ripe for consolidation.
When an independent provider has multiple locations and is a part of a fragmented industry that's common in retail spaces, private equity sees that practice as a good candidate to be acquired. For providers, selling the practice can simplify business operations for younger partners and provide a financial windfall for older physicians looking to retire. S. Scott Parel, co-leader of Sidley Austin's private equity practice, says consolidation is filling a need in the industry. "How do we provide options for folks who may just want to practice and not do all the admin, or want to get some liquidity or have a retirement plan?" he says. "There are a number of needs there that we're addressing at the same time."
Healthcare is typically recession-proof and often proves to be a good investment. But it is not without challenges. The regulatory environment is a significant hurdle, as medical practices must be physician-owned. Therefore, the consolidating group forms a services entity that handles the management and back-office work for the clinic, such as accounting, human resources, and purchasing. This allows the physician to focus on seeing patients while the private equity firm can capture a significant portion of the revenue that accrues through non-medical services.
"They're driving efficiency into those processes to make sure that they can get their return on their investment," says Karen Pinkstaff, partner at audit, tax, and consulting firm RSM. "It's a way to try to reduce waste in the system; they're trying to improve patient quality and patient access while allowing the physicians to maintain a bit of their autonomy."
Independent Voices
Unifying forces are continuing to consolidate services lines and growing in number, but other organizations are working to keep providers and practices independent. Dhruv Chopra is the CEO of Collaborative Imaging, an alliance of radiologists who work against consolidation in the industry. He is wary of the impact of the trend and the loss of independence for physicians. "Doctors make terrible employees," Chopra says. "They are used to making life-and-death decisions, not used to being told what to do."
Additionally, when practices change ownership, he says, it can impact motivation. "It is a terrible model for physicians. They get some money up front, and their salary may go up, but they have to work more, and it creates demotivated physicians."
Lance Spivey was on the leading edge of consolidation in a previous role helping a large health system buy up physician groups. He is now the co-founder and president of StratiFi Health, which provides back-office services to independent physicians to allow them to remain profitable, provide high-quality care, and stay independent. "I saw this tension between doctors in the system that indicated that, at their core, many of them just don't desire to be employed, but they don't see a better or a more reasonable choice."
Spivey believes that independent physicians will be the ones to deliver innovative care that also helps reduce costs that are associated with consolidation and says that there are still enough independent physicians to maintain balance and innovation. "Our motivation is to help independent doctors network and then build a care model that they can execute because they're going to need that to be relevant and independent," he says. "The community needs it because they can do it with excellent quality and lower costs."  
Get the D CEO Healthcare Newsletter
Stay informed with a detailed weekly report on DFW's evolving healthcare industry.