From D CEO May 2020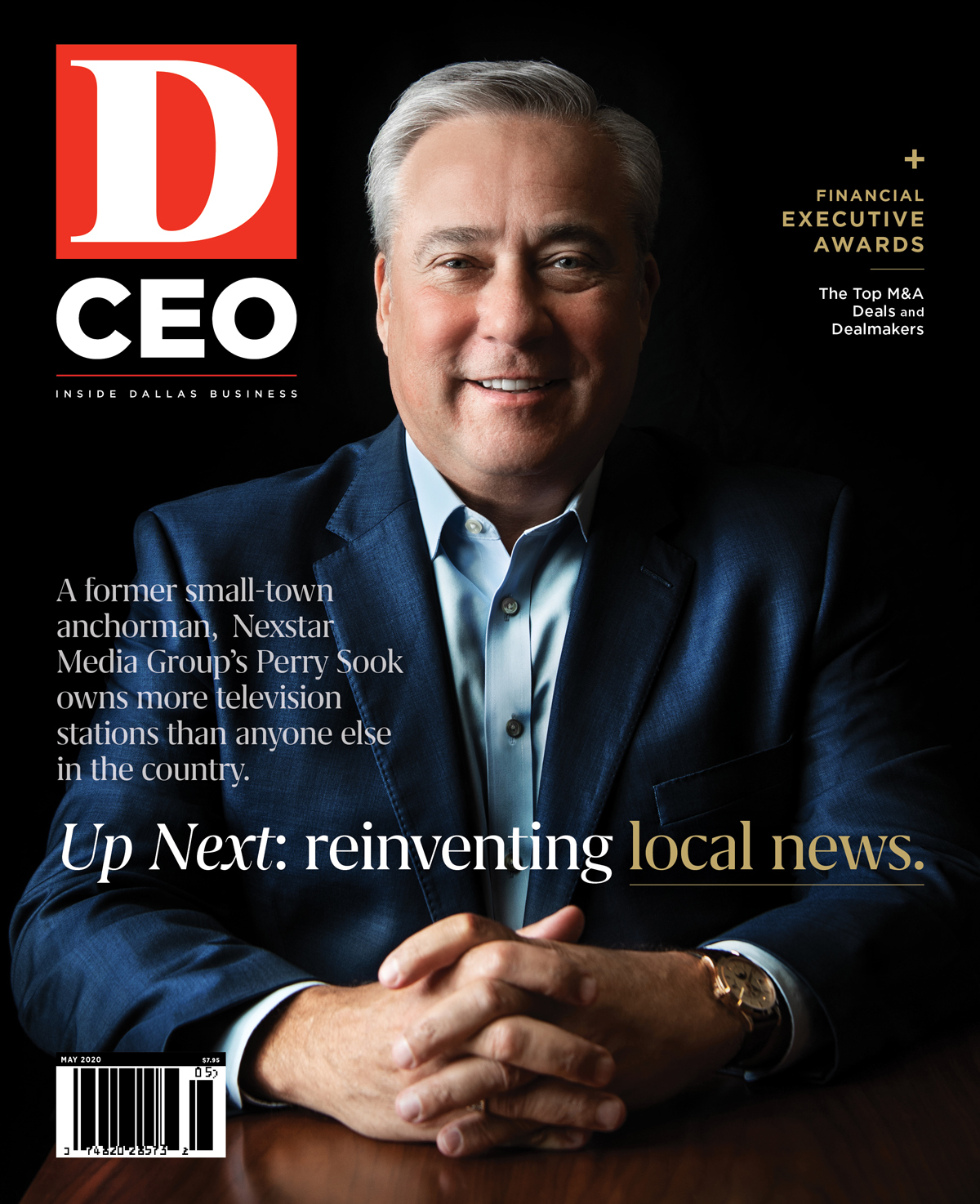 Subscribe
What I Do: I'm the owner and president of Wildcat Management. I focus on urban revitalization and historic rehabilitation efforts. Our latest project was restoring the 115-year-old Purse Building in Dallas' West End District.
Style Icons: My mother, who just turned 75, is one of the most fashionable people I know. She has her own unique style and embraces it 110 percent. I also love Dolly Parton. She is a trailblazer and has always embraced what makes her different; she's business-savvy and confident in her skin. It's so important to be confident in your skin. I gravitate toward style icons who embody that.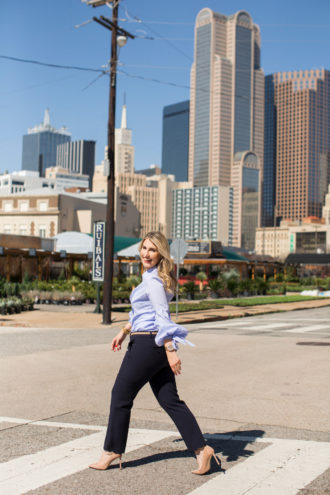 On the Job: Every day is different, and things tend to change on a dime. When I'm at a construction site, I wear jeans, boots, and a structured blazer that can handle getting dirty. When I have a corporate meeting, I still dress edgy but with a leather jacket, structured blouse, ankle pants, and nice heels. If you look in my trunk, I have an arsenal of shoes. Shoes can change the look of an outfit in seconds.   
What Inspires Me: I consider myself a creative and constantly find inspiration in architecture, interior design, and the streets of downtown. I also tend to change my look based on my projects—slightly. Whether it's real estate, startup, community, or branding, each has its own identity, and it becomes my muse.
Style Goals: Downtown, edgy, and urban, with a mix of high-end and low-end pieces. If I like it, I don't care where it came from!
Style Essentials: Sunglasses, phone, and my nameplate and Dallas necklace combo. A close family friend made my nameplate necklace for me 16 years ago. I added the Dallas in 2009 when I founded an organization to advocate and revitalize a neighborhood on the southern edge of downtown.
Go-To Look: Blazer, dark jeans, belt, and edgy boots that are comfortable for walking downtown streets and site visits. My favorite boots are by Chloé; people have stopped me on the streets to ask about them. I tend to dress more on the masculine side, making it more feminine with jewelry and accessories.
How I Accessorize: Jennifer Fisher gold hoops, a stack of gold bracelets, and my nameplate necklace.   
Weekend Look: My style rarely changes. The only difference is on weekends I am makeup-free and swap in blue jeans and a cotton blouse.
Favorite Stores: Probably Dallas' Elements and Flea Style. I also love to hit hidden consignment stores and flea markets when I travel. I'll then mix in mainstream basics like Banana Republic, J.Crew, and Gap. 
Get the ItList Newsletter
Be the first to know about Dallas' best events, contests, giveaways, and happenings each month.